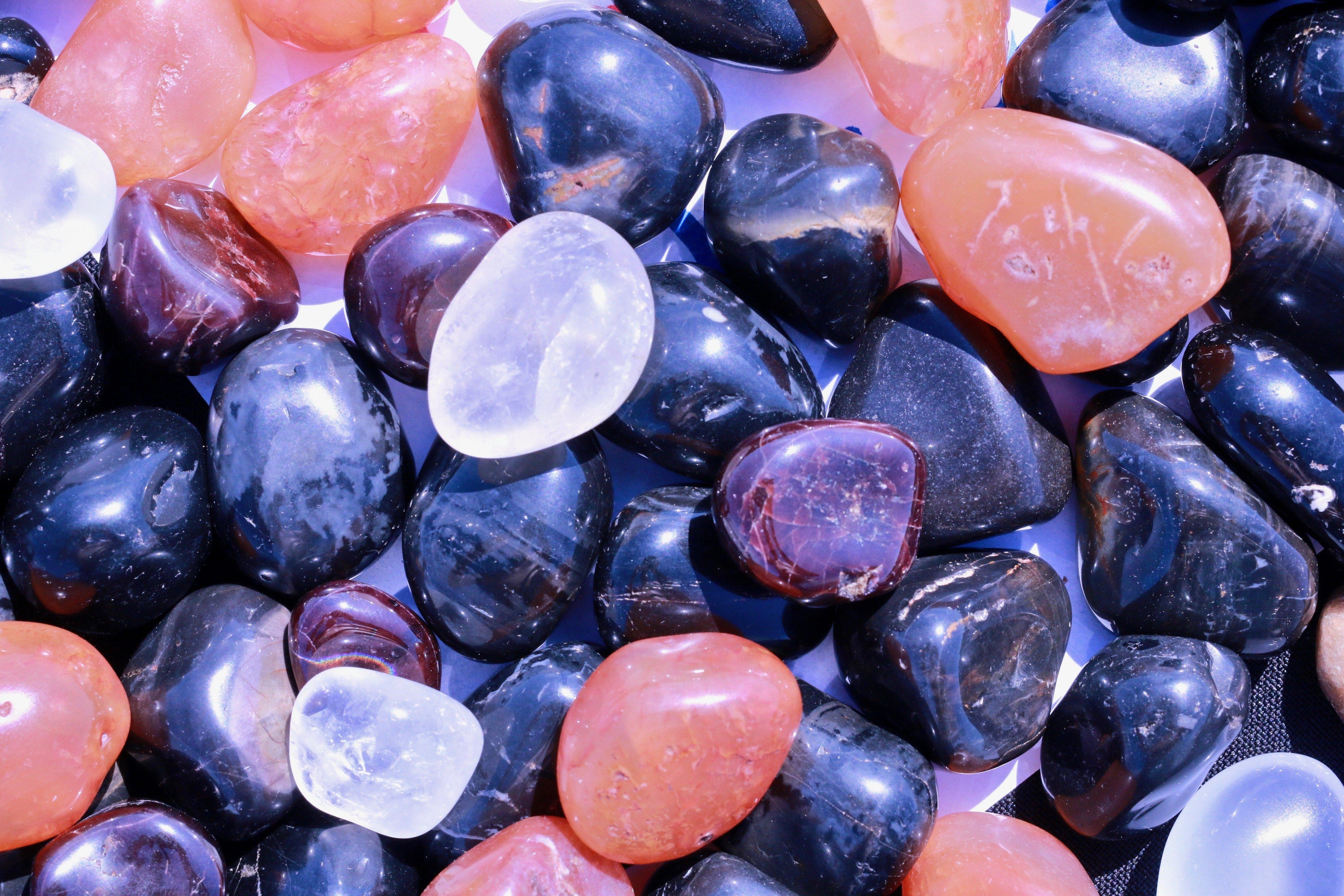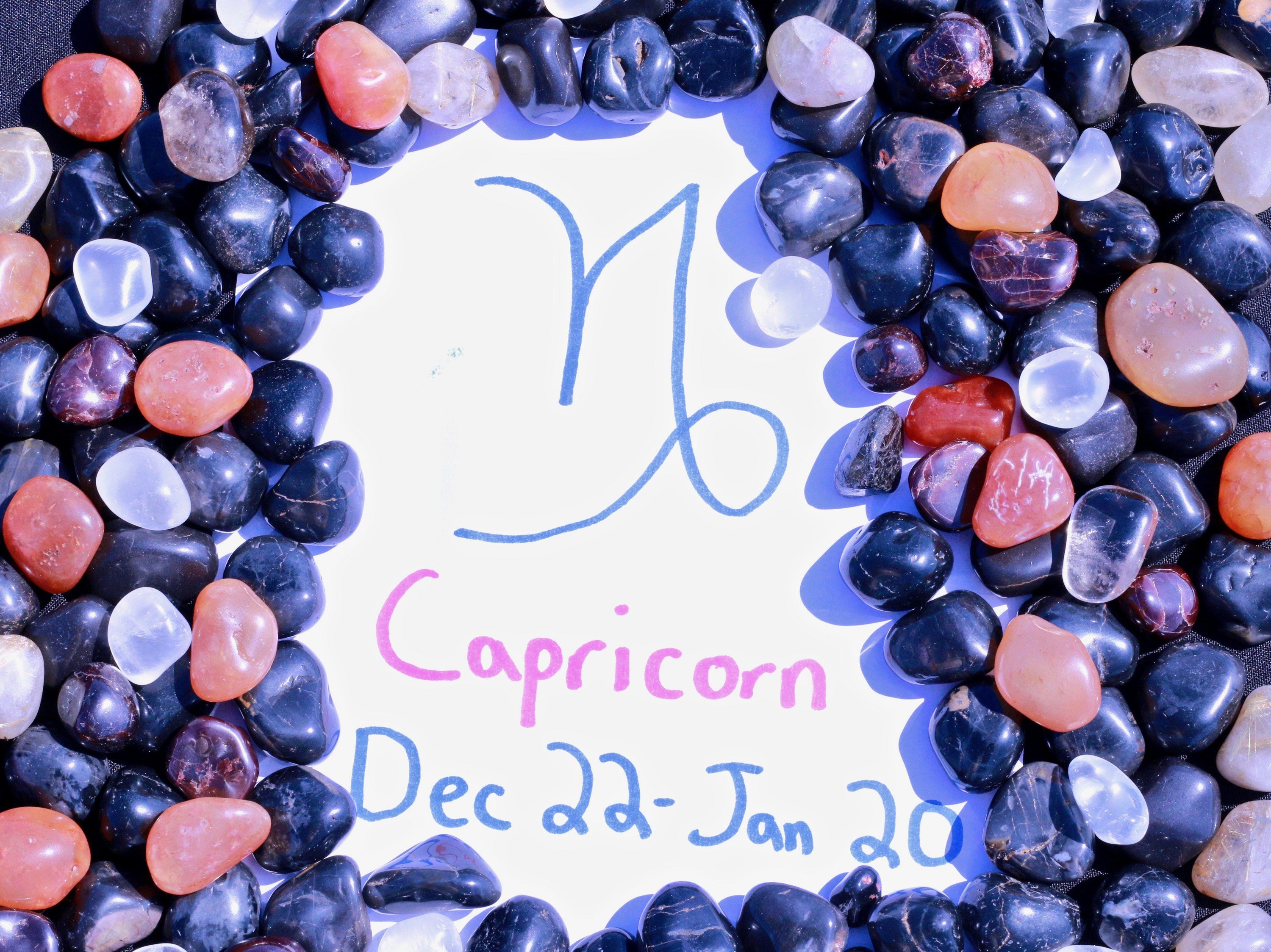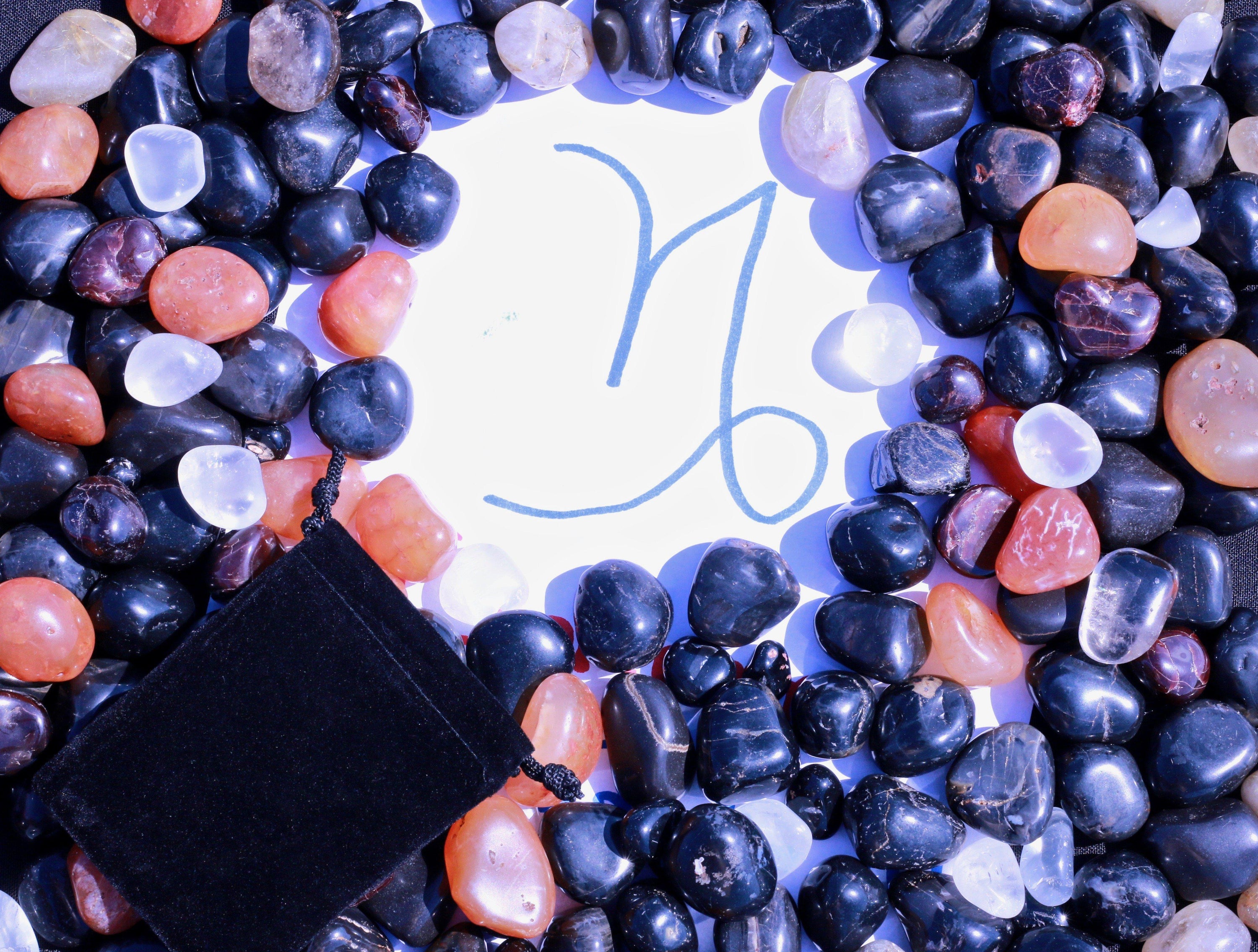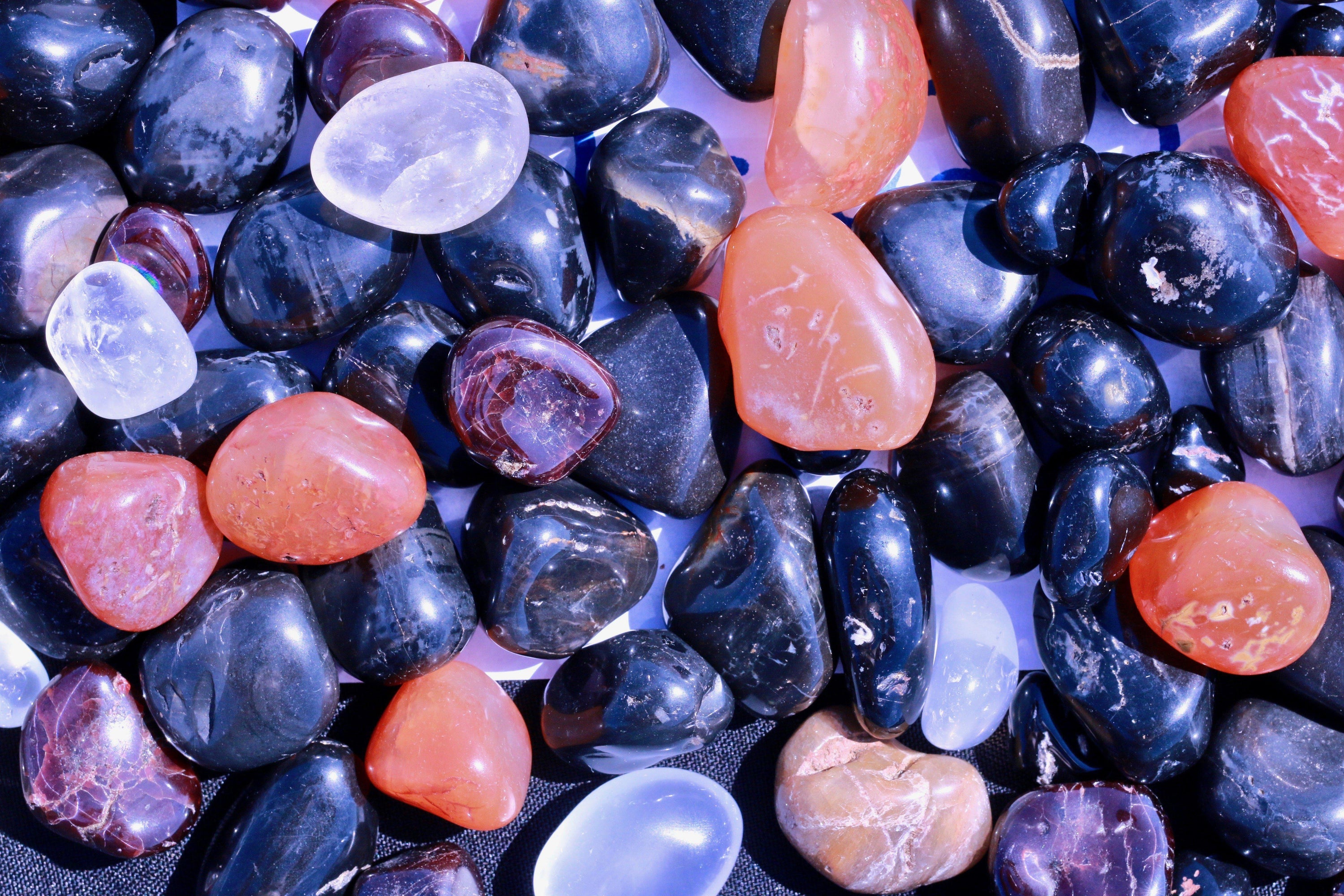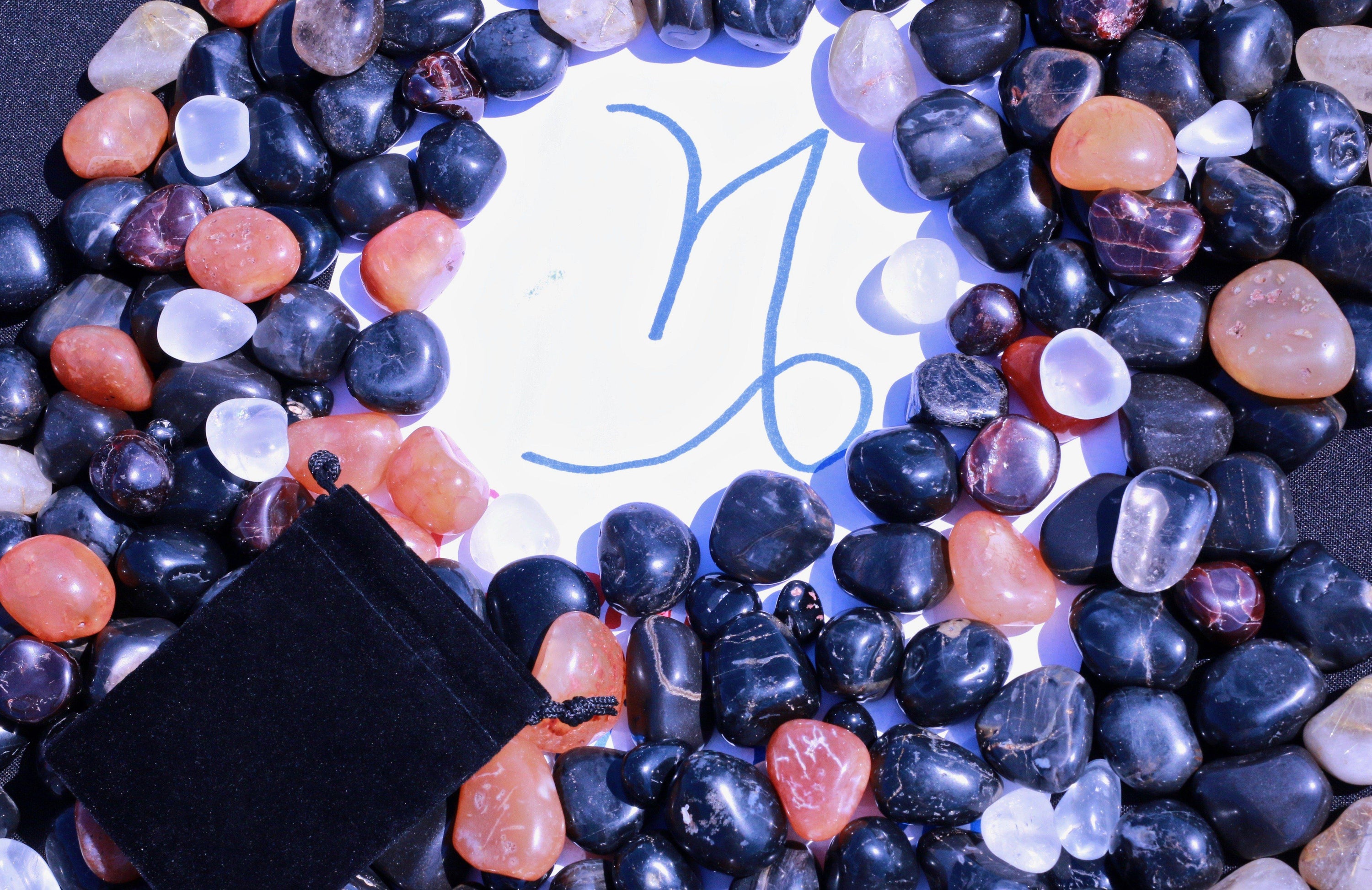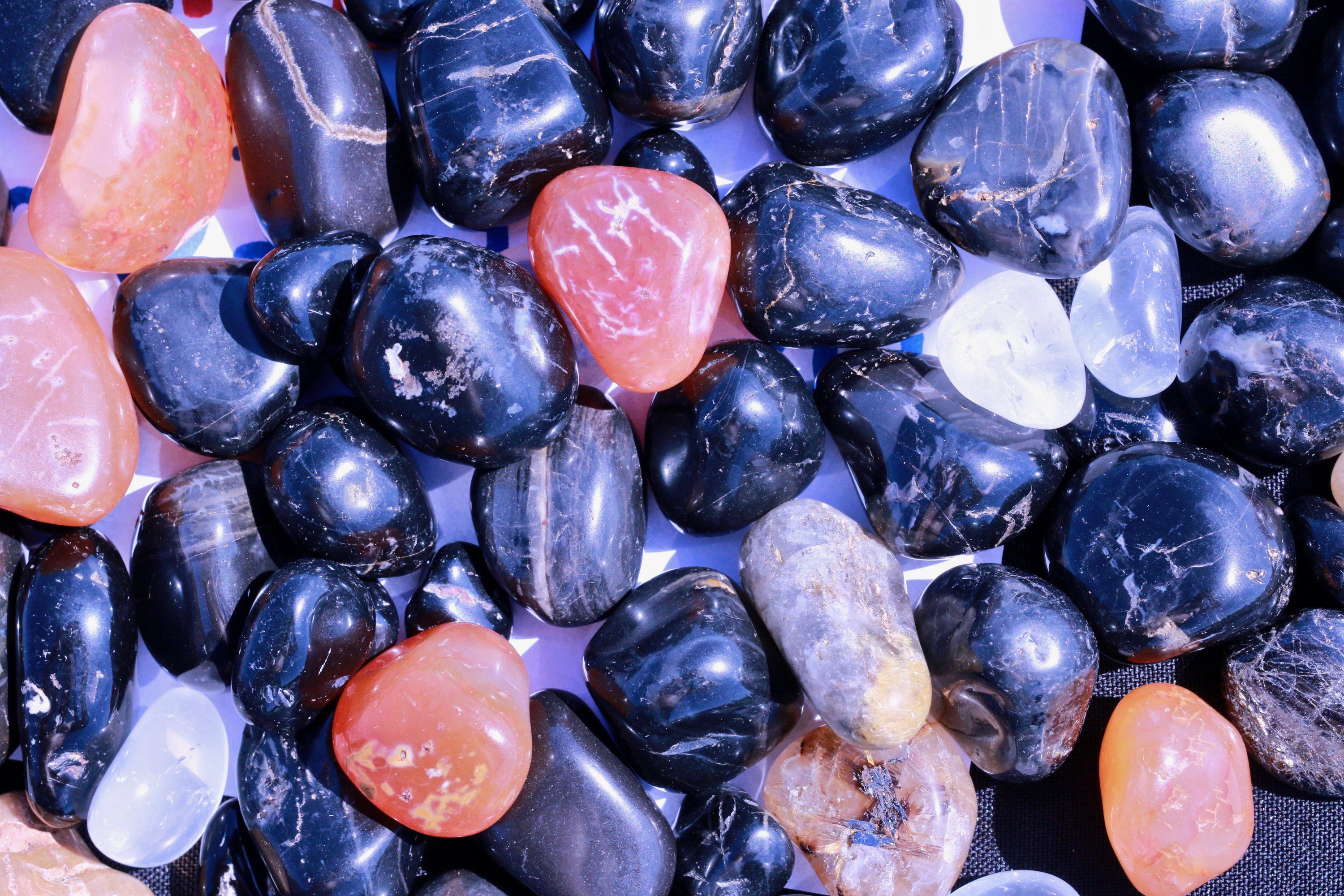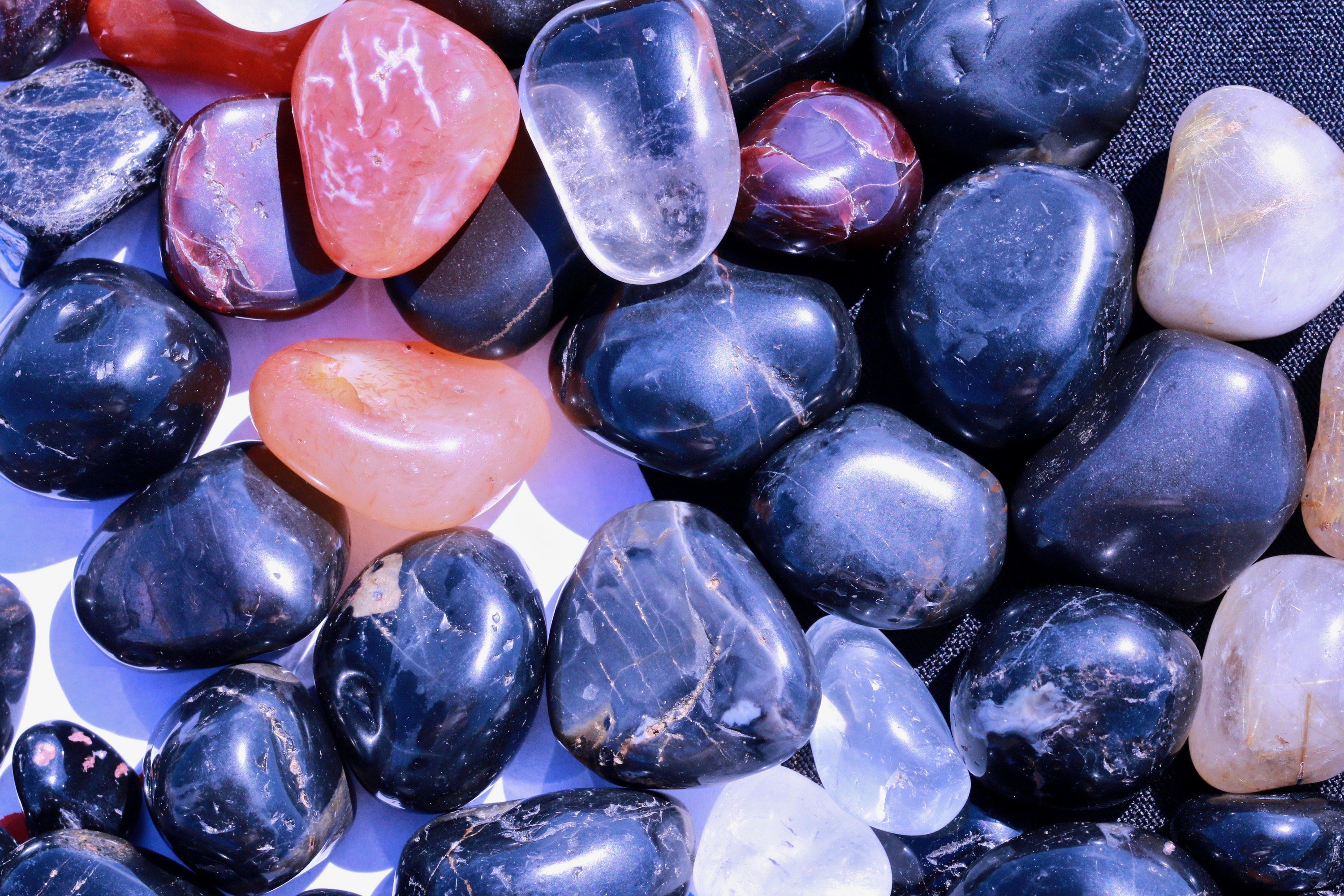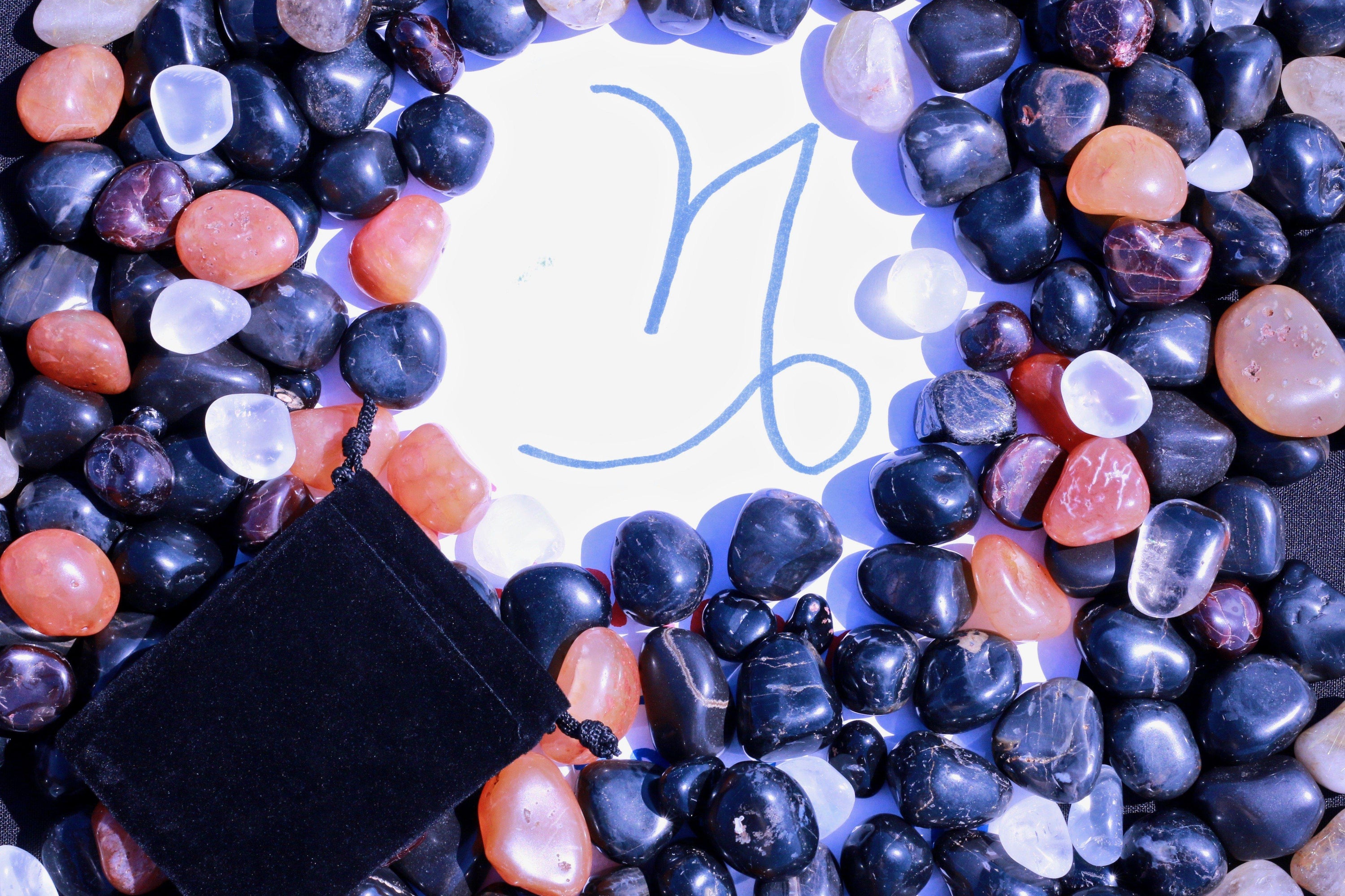 "Capricorn" Zodiac Sign Gemstone Collection Bag
$ 18.50
Regular price
$ 20.00
Subscription • Save
About Capricorn
Reliable, determined, ambitious, patient, dedicated, cautious, and fair, the Capricorn is the tenth sign of the zodiac.
The Capricorn is represented by the beautiful, resilient goat. Capricorns excel in impossible situations and refine what's possible. Much like the goat climbing up the mountain for a breath of fresh air, the Capricorn thrives in environments with a lot of challenging obstacles.
They make great leaders because of their work ethic and their ability to see a project through to completion. They enjoy being the center of attention and sharing information that they've gathered.
They are very disciplined and responsible. They are sensible, efficient, and industrious. They aren't big risk takers and value security in life more than anything.
They are traditional, they create strong relationships, and they do tend to hold grudges. They love games and sports and are quite competitive. They enjoy working in teams and will often become team leaders. They are very devoted lovers and are quite nurturing to the ones they love.
Learn more in our blog about Capricorn Crystals here!
"Capricorn" Zodiac Sign Healing Gemstone Collection Set
For this "Capricorn" Zodiac Sign Healing Gemstone collection, we have hand selected 5 healing stones: Black Onyx, Garnet, Carnelian, Rutilated Quartz, Clear Quartz. The set includes one of each of these along with a bag.  
Black Onyx
1st Crystal – Centers and Balance – Elicits Transformations – Spiritual Awakenings
Black Onyx removes self-doubt, anxiety, and everyday stress from the life of the Capricorn and it provides centerings and balance and helps them make better decisions. It helps them remove their masks and understand who they really are by helping them see the darkness within themselves before seeing the light. Black Onyx carries the energy of dusk, when darkness gives way to the light. It shows the Capricorn the way way to personal strength by helping them make new perceptions and insights about themselves that transform them from the inside out. It assists us in overcoming our fears and everyday stress. Black Onyx promotes personal power through facing fears and elicits transformations and spiritual awakenings.
Garnet
Protection & Balance – Rejuvenation - Emotional Balance
Known as the "Stone of Health," garnet pulls negative energy from the body and transmutes it to a healthy, positive state. Garnet is an uplifting gemstone that represents the primordial fire, providing us with strength, protection, balance, and vitality. Garnet brings spiritual energy into the body so it can energize the Capricorn with grounding and rejuvenating energy. It also intensifies feelings and desires, and amplifies the effects of other crystals. Garnet offers emotional balance by providing the healthiest emotion in the moment it is needed and assists the Capricorn in letting go of behaviors that aren't serving them. It increases the Capricorn's charisma, creativity, and inspires us to do what is necessary to get what we want.
Carnelian
3rd Crystal – Motivation –Determination & Courage – Good Luck & Prosperity
Carnelian enhances the motivation, determination, and courage of the Capricorn. It provides good luck by attracting prosperity, resources, and success. It also protects against internal or external anger, resentment, and abuse. This gemstone brings warmth, passion, and energy to the Capricorn and provides an extremely empowering and positive force that sets good things in motion and rejuvenates the mind, body, and spirit. It ignites feelings of passion and love and protects the home from theft, fire, storms, and accidents.
Rutilated Quartz
4th Crystal – Cleanses & Uplifts – Supercharges Intuition  – Solves Problems
Rutilated Quartz helps guide the Capricorn to get where it wants to go. It is a cleansing, uplifting stone that serves as a guardian angel, supercharging the intuition and helping us solve problems from a new light. It is also known as Cupid's darts and Venus Hair Stone because of the mystical gold-colored needles that run through it. 
Clear Quartz
5th Crystal – Magnifies Energy – Inspiration & Vitality – Cooperation
Not only does Clear Quartz magnify the effects of all these gemstones, but it promotes healing for almost all conditions. It cleanses the inner spirit and brings a positive outlook. It helps the Sagittarius find its purpose and provides a connection with higher consciousness.
How to Meditate With Capricorn Zodiac Sign Crystals
These crystals help deepen and strengthen the results of meditation and chakra opening. Each crystal has a different energy, and some crystals work to enhance the energy of the chakras.
When you meditate with crystals that share the energy of the chakras (chakra crystals), your meditation practice and your results will be more powerful. You might choose to place the chakra crystals in your palm as you meditate, or you can place them on the body in the area of each chakra while lying down (the clear quartz will be placed above your head).
As you meditate, visualize the chakra crystals pouring their energy into your chakras one at a time.
Our Shipping & Return Policy
Everything on our site ships free within the U.S. All items 70 lbs. and under ship within 24 hours. All other items will ship within 3 business days via pallet. We have years of experience with handling these items, and we ensure that your crystal arrives in mint condition. In cases of large items, please include a phone number so the freight company can schedule delivery.

All items are 100% insured and expertly packed in top quality shipping materials. Returns are accepted for practical reasons. Buyers are responsible for filing insurance claims.
International Shipping 
Please include a phone number for the duty entry process. All international shipping prices are calculated automatically when you place your order online, but you are welcome to contact us directly for more precise shipping quotes.
We are a top rated, award-winning mineral dealer offering fine mineral specimens for sale at sensible prices with outstanding customer service. We have a 99% satisfaction rate, we value our customers tremendously, and we take pride in providing an excellent experience.
"Capricorn" Zodiac Sign Gemstone Collection Bag
$ 18.50
Regular price
$ 20.00