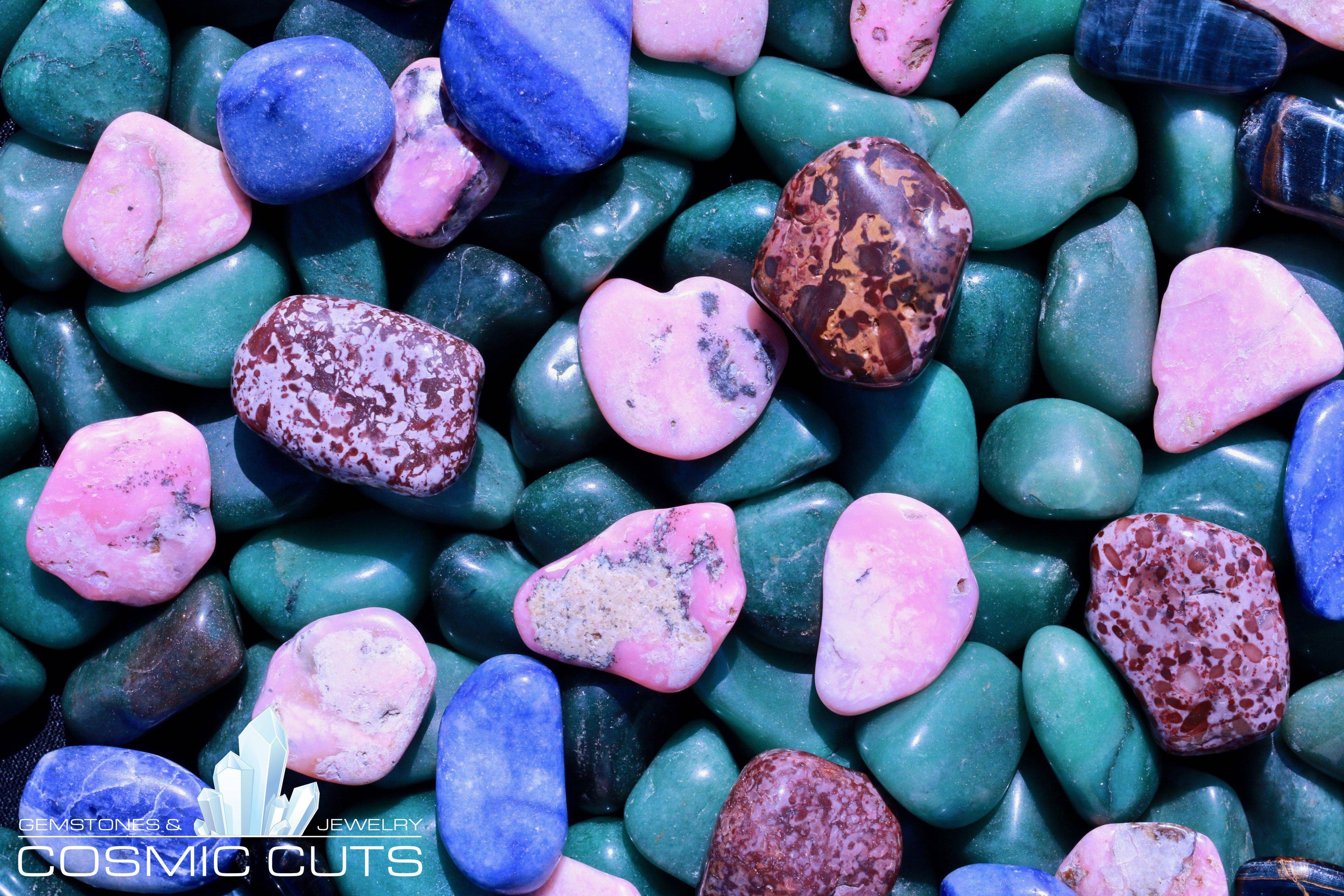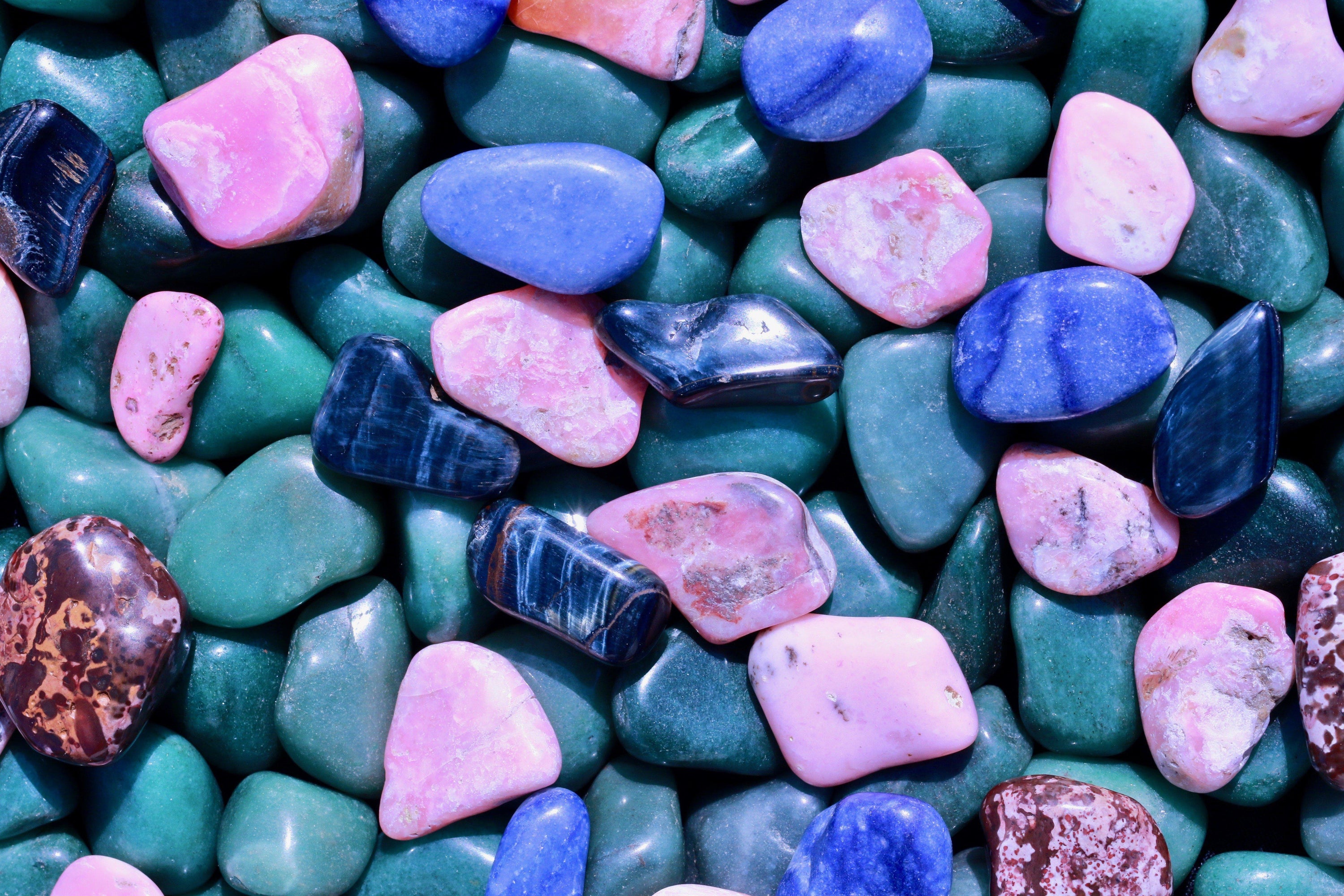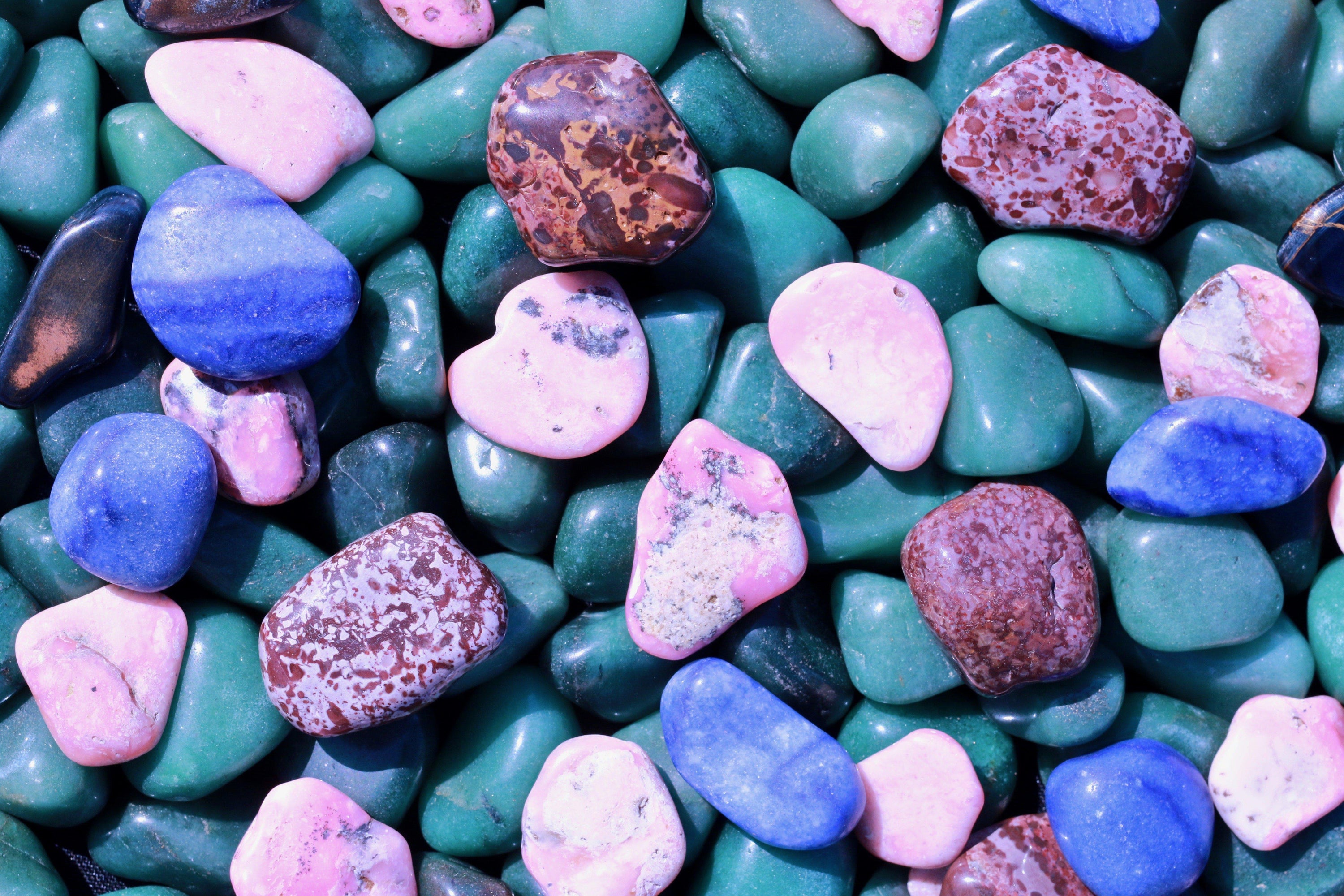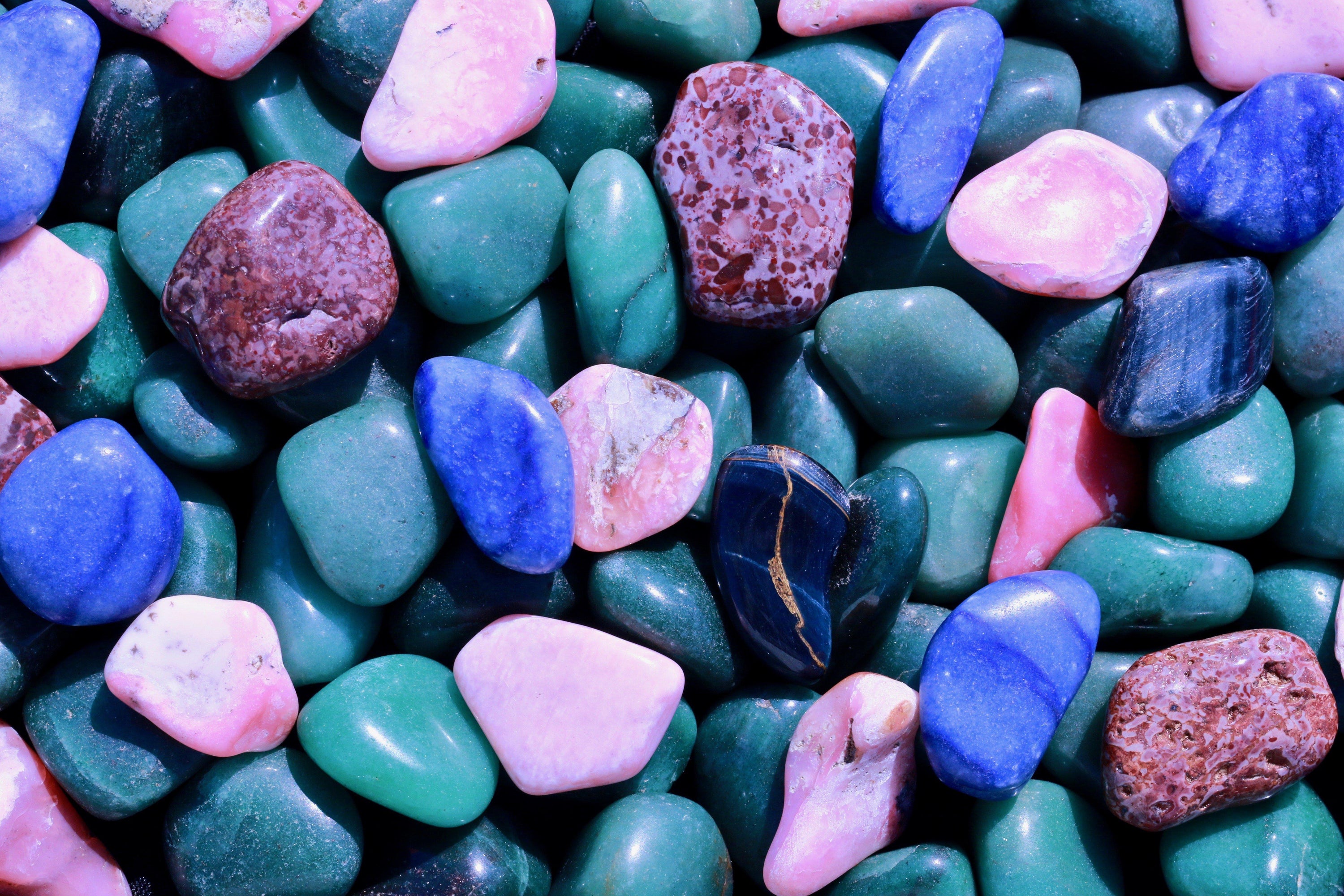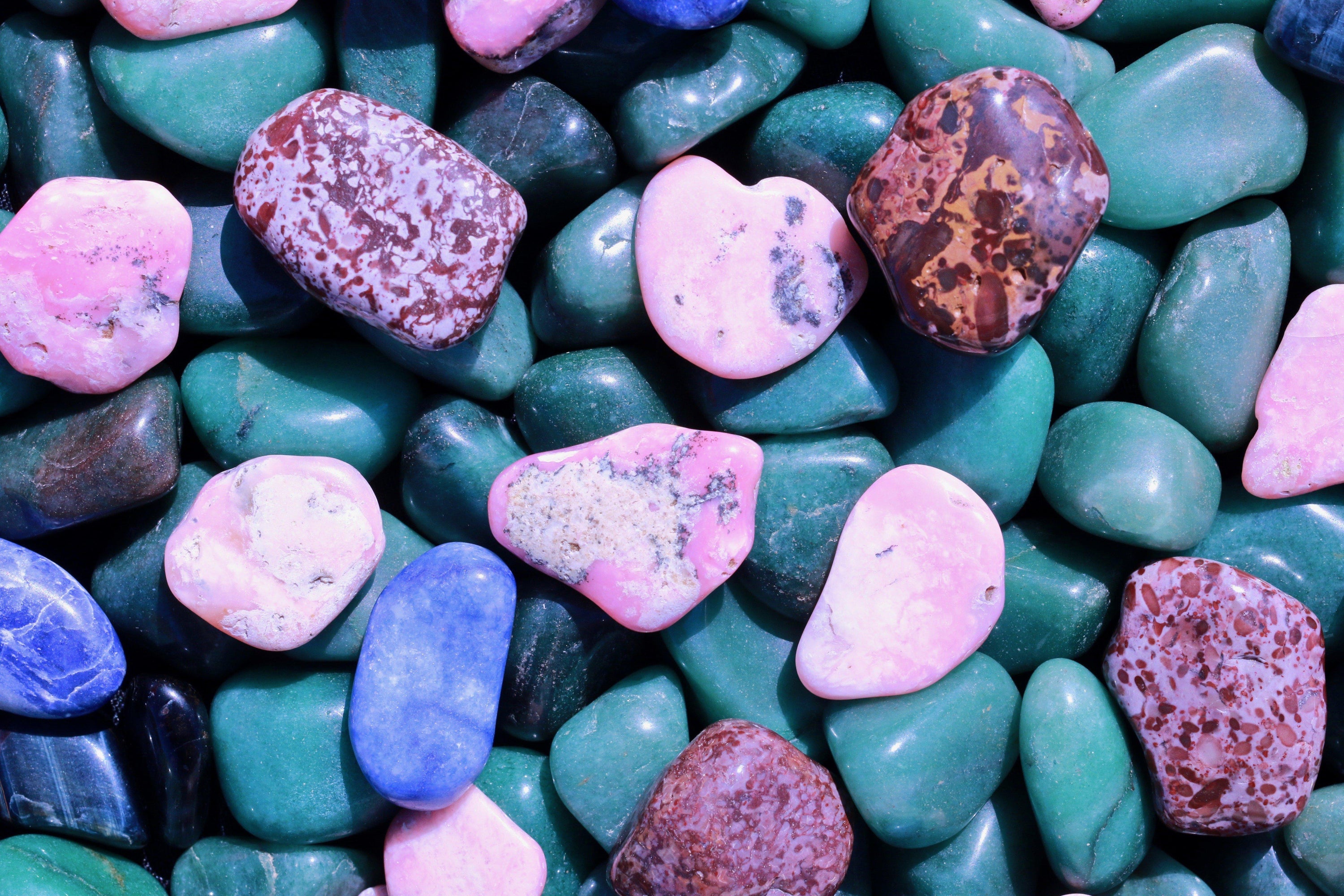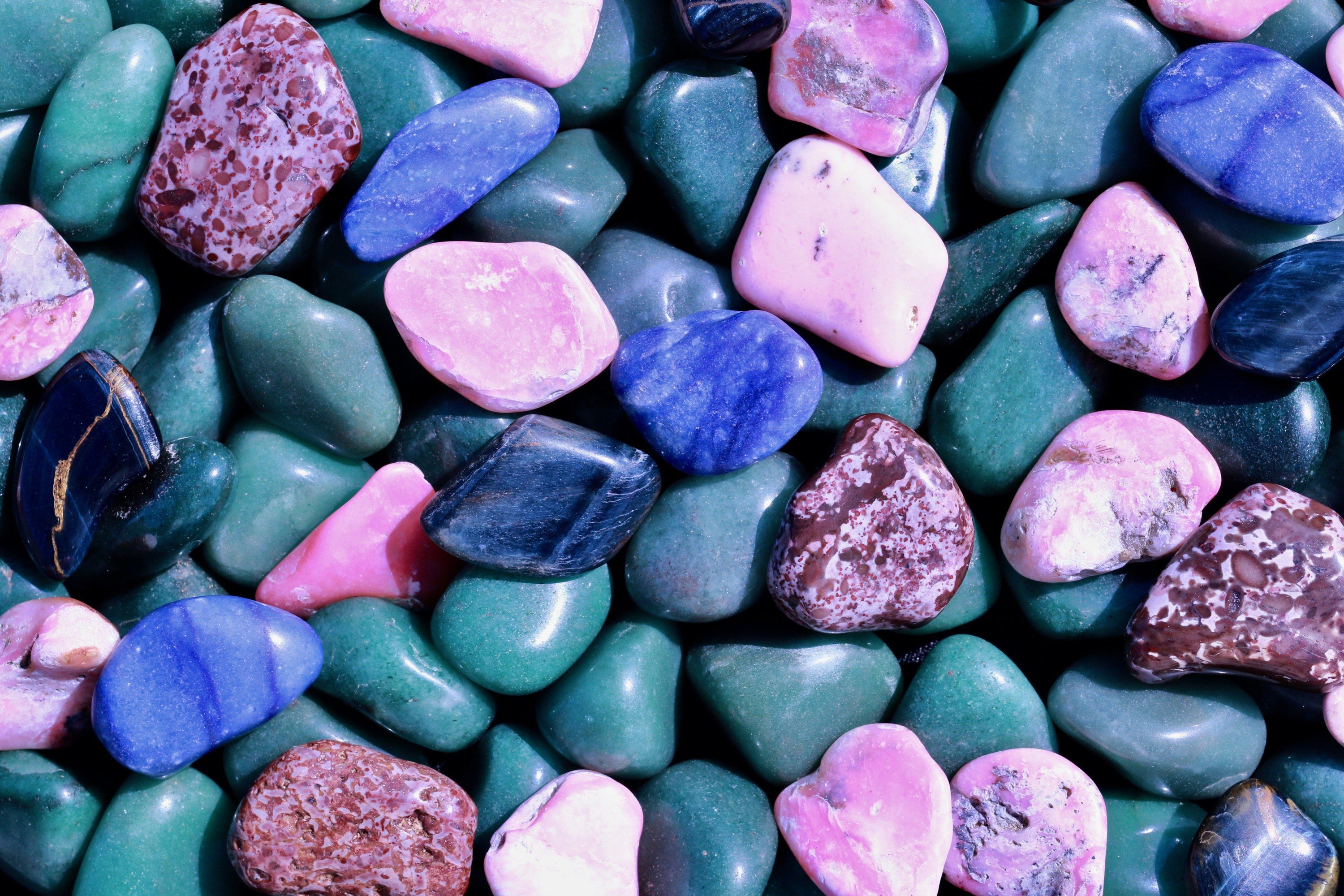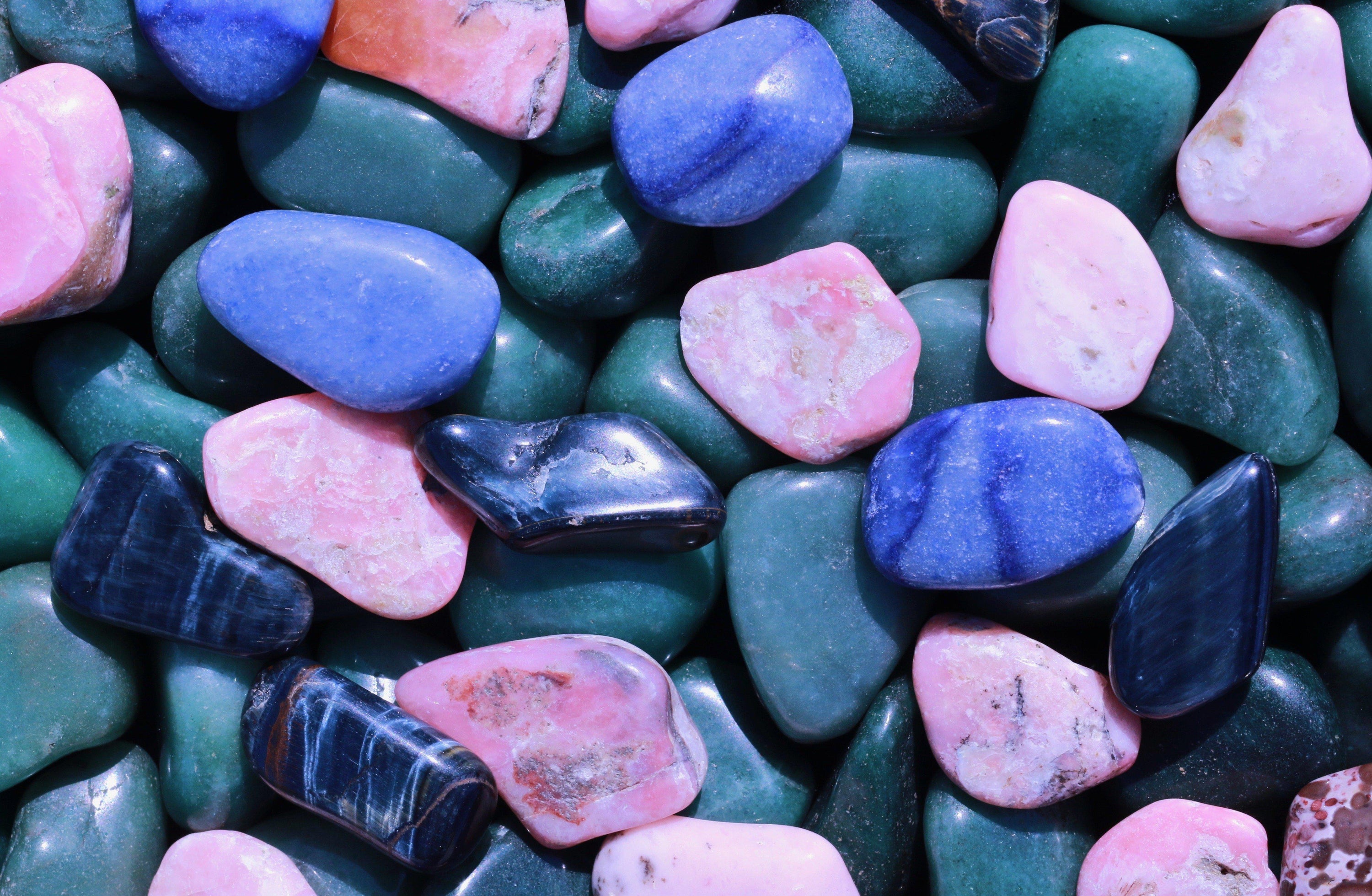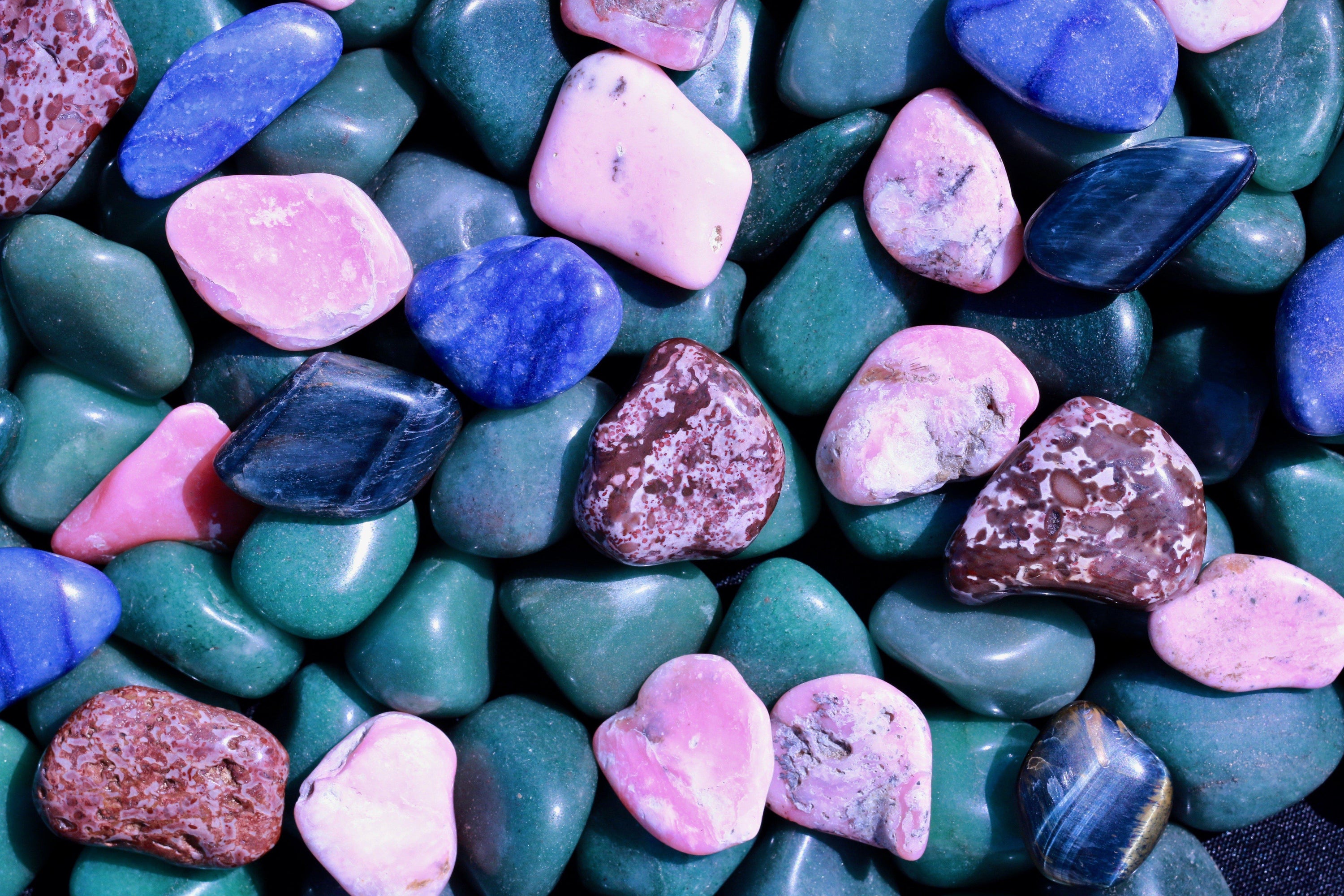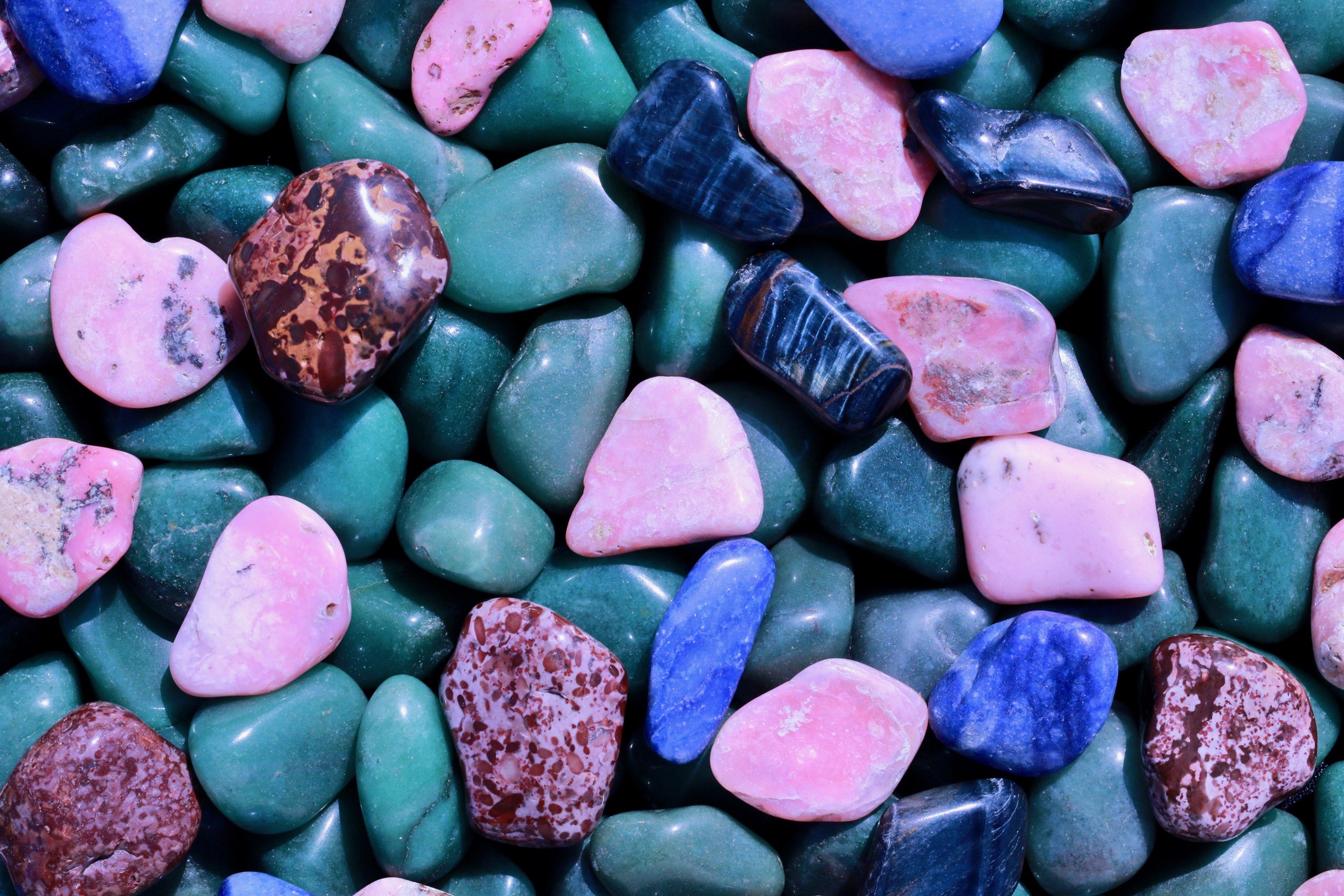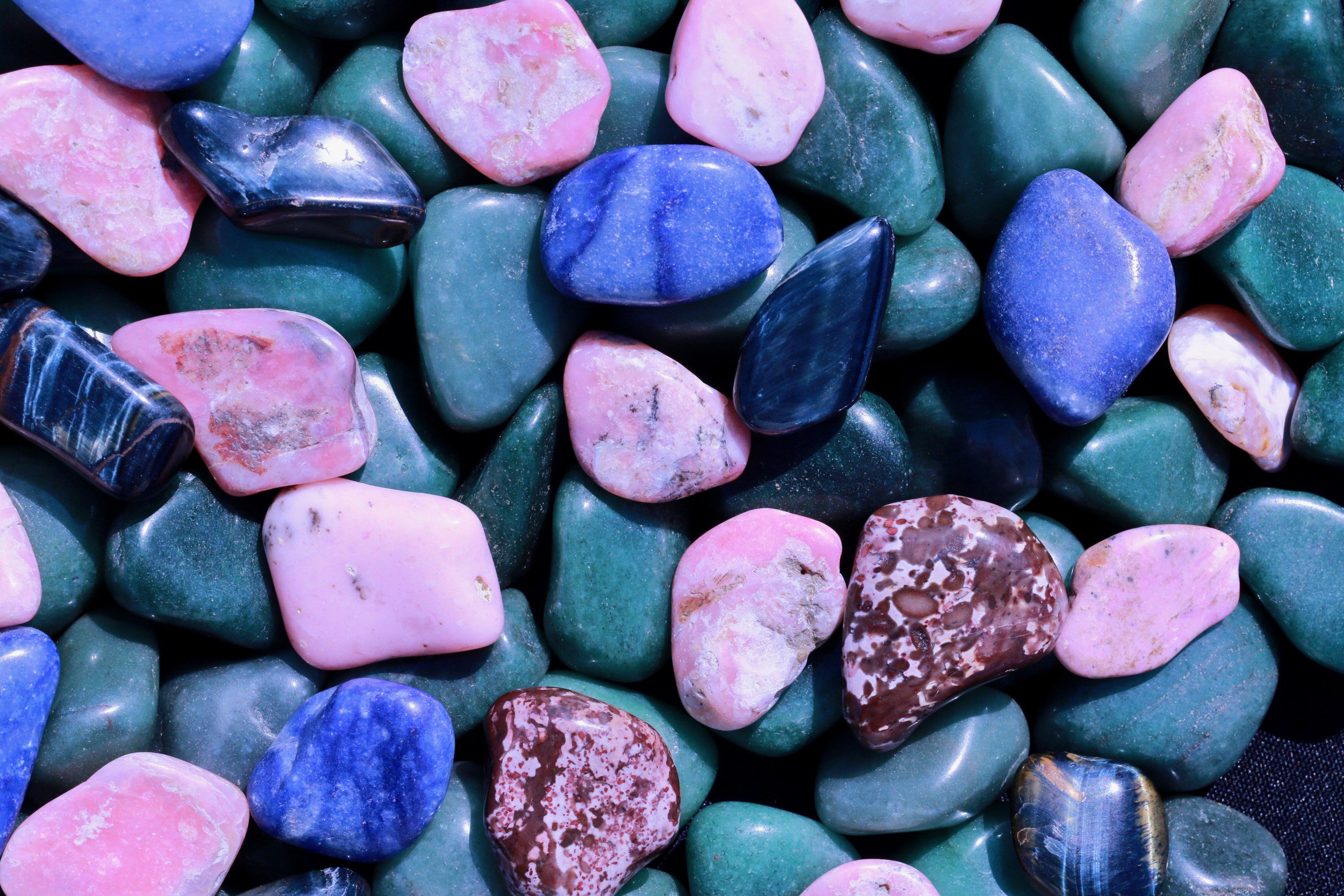 "Mental Clarity / Purity / Discipline" Healing Gemstone Collection Bag
$ 18.50
Regular price
$ 20.00
Subscription • Save
Crystals for Mental Clarity, Purity & Discipline
Life throws a lot at you. This doesn't mean that you don't still have a million other things to do. Focus, discipline, and clarity are required in our day to day lives in order for us to get everything done.
The more we hone in our energy, the easier it is to for dreams to become reality. With the world today polluting your brain, it is getting easier and easier for our minds to get clouded with negativity and loudness.
Calm, peaceful zen energy will reveal your truth and get you through this world with unmatched efficiency. Clear your thoughts, clear your spirit, and bring clarity into your life.
"Mental Clarity / Purity / Discipline" Healing Gemstone Collection Set
For this "Mental Clarity / Purity / Discipline" Healing Gemstone collection, we have hand selected 5 healing stones: Green Quartz, Blue Quartz, Tiger Jasper, Pink Rhodonite, and Blue Tiger's Eye. The set includes one of each of these along with a bag.
Green Quartz
1st Crystal – Concentration – Enhanced Memory – Clarity of Thought
Green Quartz is an incredible choice for purifying your mind. It improves concentration, memory, and clarity of thoughts. It inspires creatively, honesty, and cooperation and reduces controlling, selfish, and angry behavior. It improves psychic ability and intuition and inspires positive emotions. It promotes wholeness and transforms negative energy into positive energy. It helps ease heartache and attracts prosperity to you.
Blue Quartz
2nd Crystal – Increased Focus – Balance – Enhanced Mental Clarity
Blue Quartz helps with mental clarity, focus, and creatively. It improves organization, order, and balance. Brings us acceptance and allows you to give more diplomatic responses. It enhances communication skills, connectivity, and understanding while reducing stubbornness and inflexibility. It eases stress and anxiety, fear, and hyperactivity.
Tiger Jasper
3rd Crystal – Strength – Good Habits – Healthy Sleep
Tiger Jasper is a great choice for mental clarity. It brings strength and purity and helps us stop self-defeating habits. It protects you from negative energies and things that aren't good for you. It brings you harmony in support of your true needs, not what you think you need or want. It reveals to you all the choices you have and helps you stop feeling stuck. It helps you recognize that darkness is a complement to the light and promotes healthy sleep. It also detoxifies the body and supports the main organs function.
Pink Opal
4th Crystal – Actualization of Potential – Forgiveness – Heals Emotional Wounds
Pink Opal empowers you to reach your full potential and inspires cooperation, generosity, forgiveness, love, and brotherhood. It helps you utilize your own personal greatness and heals emotional wounds. It provides stress and anxiety relief and a calm, centered energy that deters panic. Helps us set aside resentments, anger, and self destructive behaviors. It brings us into alignment with universal truth and helps us act from integrity. It helps us focus and think clearly and more creatively.
Blue Tiger's Eye
5th Crystal – Melts Stress Away – Eases Depression – Balances Emotions
Blue Tiger's Eye offers us a soothing and tranquil energy that melts away stress and helps us go with the flow. It improves your ability to understand yourself and your emotions. It heals emotional wounds and relieves stress and calms you down. It balances emotions and eases depression. It brings the heart of the issue to light and helps us come up with better solutions to our problems. It helps us act from integrity and helps us focus. It is one of the best gemstones to use to think more clearly and creatively.
How to Meditate With Mental Clarity Crystals
These crystals help deepen and strengthen the results of meditation and chakra opening. Each crystal has a different energy, and some crystals work to enhance the energy of the chakras.
When you meditate with crystals that share the energy of the chakras (chakra crystals), your meditation practice and your results will be more powerful. You might choose to place the chakra crystals in your palm as you meditate, or you can place them on the body in the area of each chakra while lying down (the clear quartz will be placed above your head).
As you meditate, visualize the chakra crystals pouring their energy into your chakras one at a time.
Our Shipping & Return Policy
Everything on our site ships free within the U.S. All items 70 lbs. and under ship within 24 hours. All other items will ship within 3 business days via pallet. We have years of experience with handling these items, and we ensure that your crystal arrives in mint condition. In cases of large items, please include a phone number so the freight company can schedule delivery.

All items are 100% insured and expertly packed in top quality shipping materials. Returns are accepted for practical reasons. Buyers are responsible for filing insurance claims.
International Shipping 
Please include a phone number for the duty entry process. All international shipping prices are calculated automatically when you place your order online, but you are welcome to contact us directly for more precise shipping quotes.
We are a top rated, award-winning mineral dealer offering fine mineral specimens for sale at sensible prices with outstanding customer service. We have a 99% satisfaction rate, we value our customers tremendously, and we take pride in providing an excellent experience.
"Mental Clarity / Purity / Discipline" Healing Gemstone Collection Bag
$ 18.50
Regular price
$ 20.00