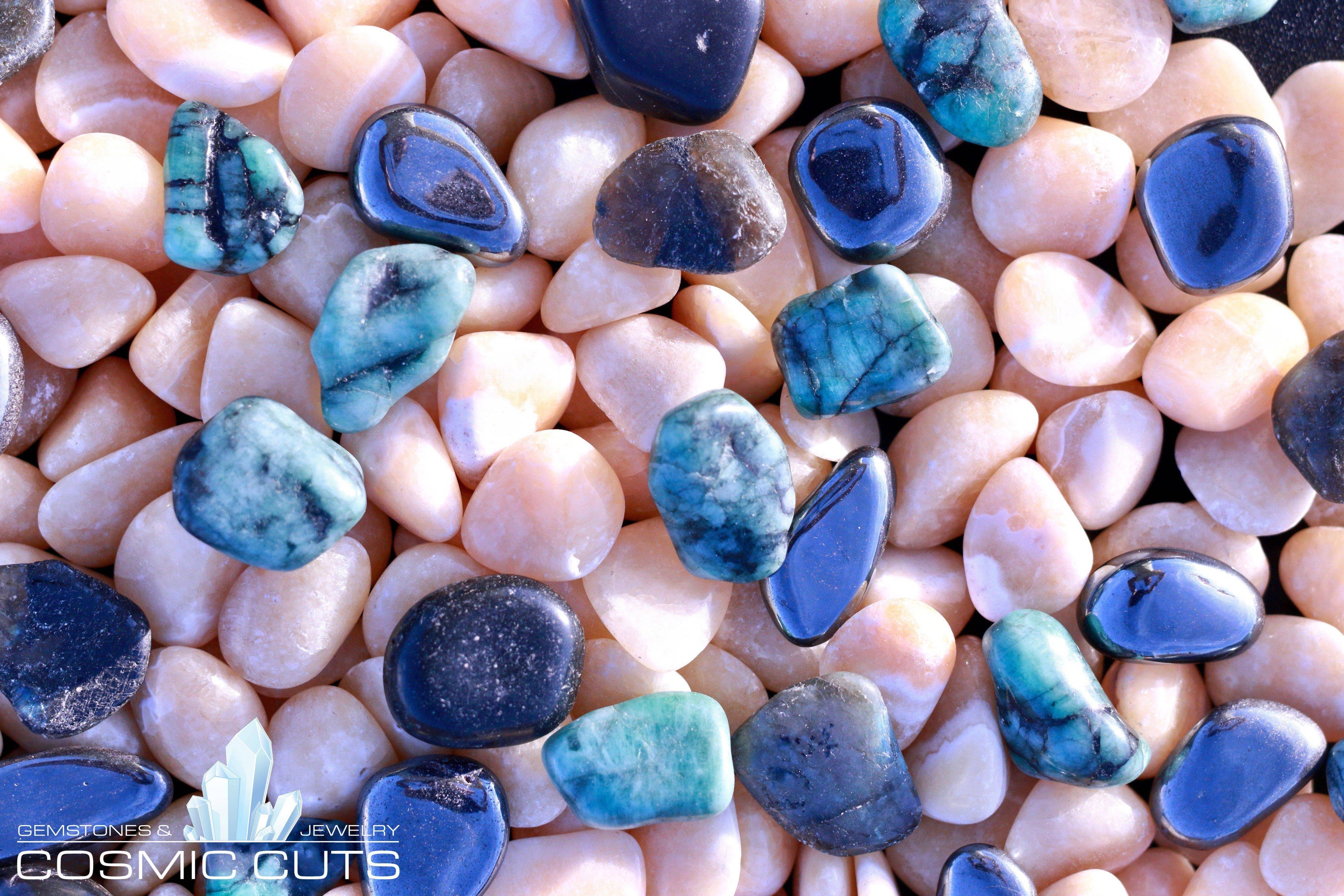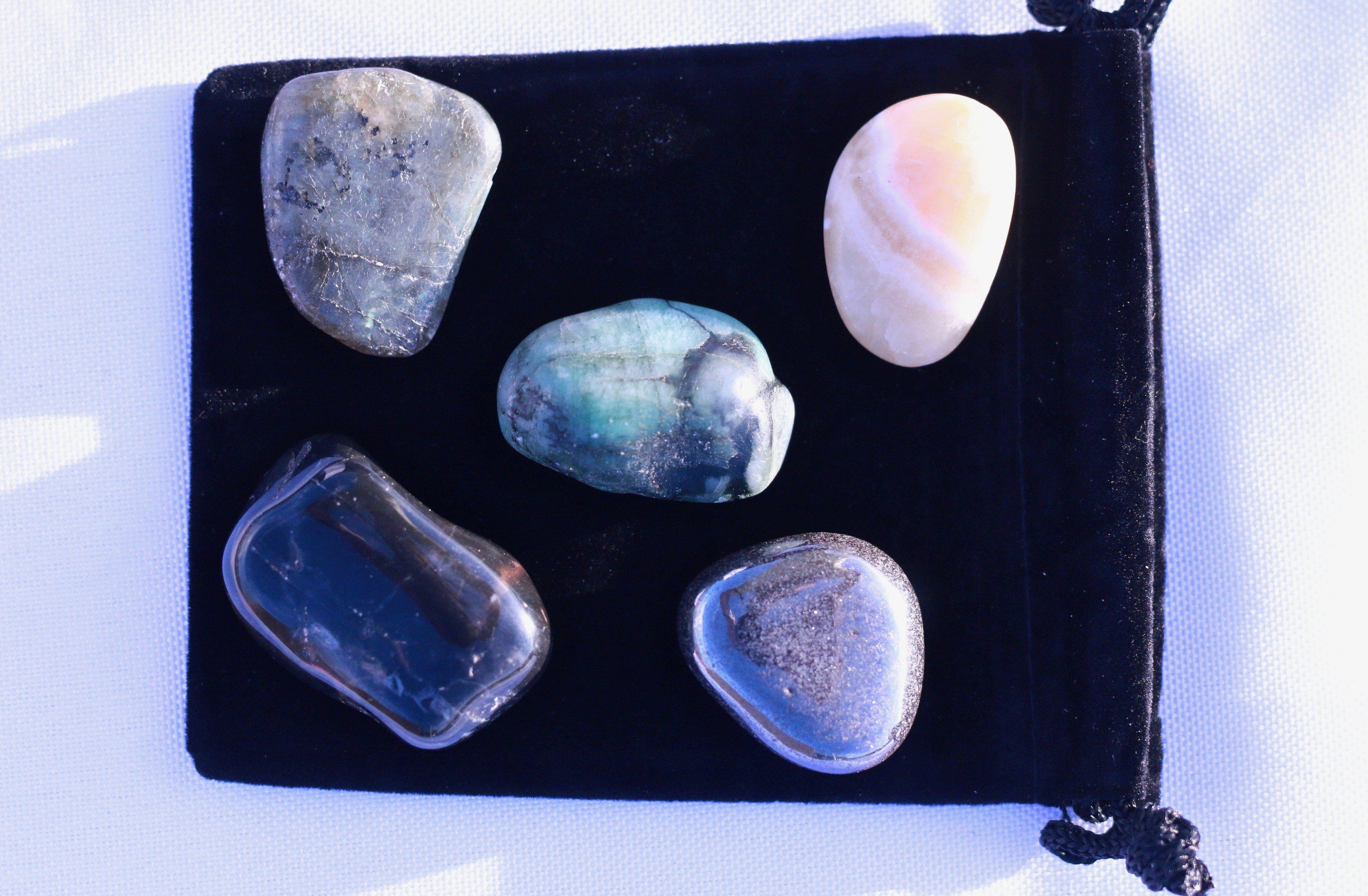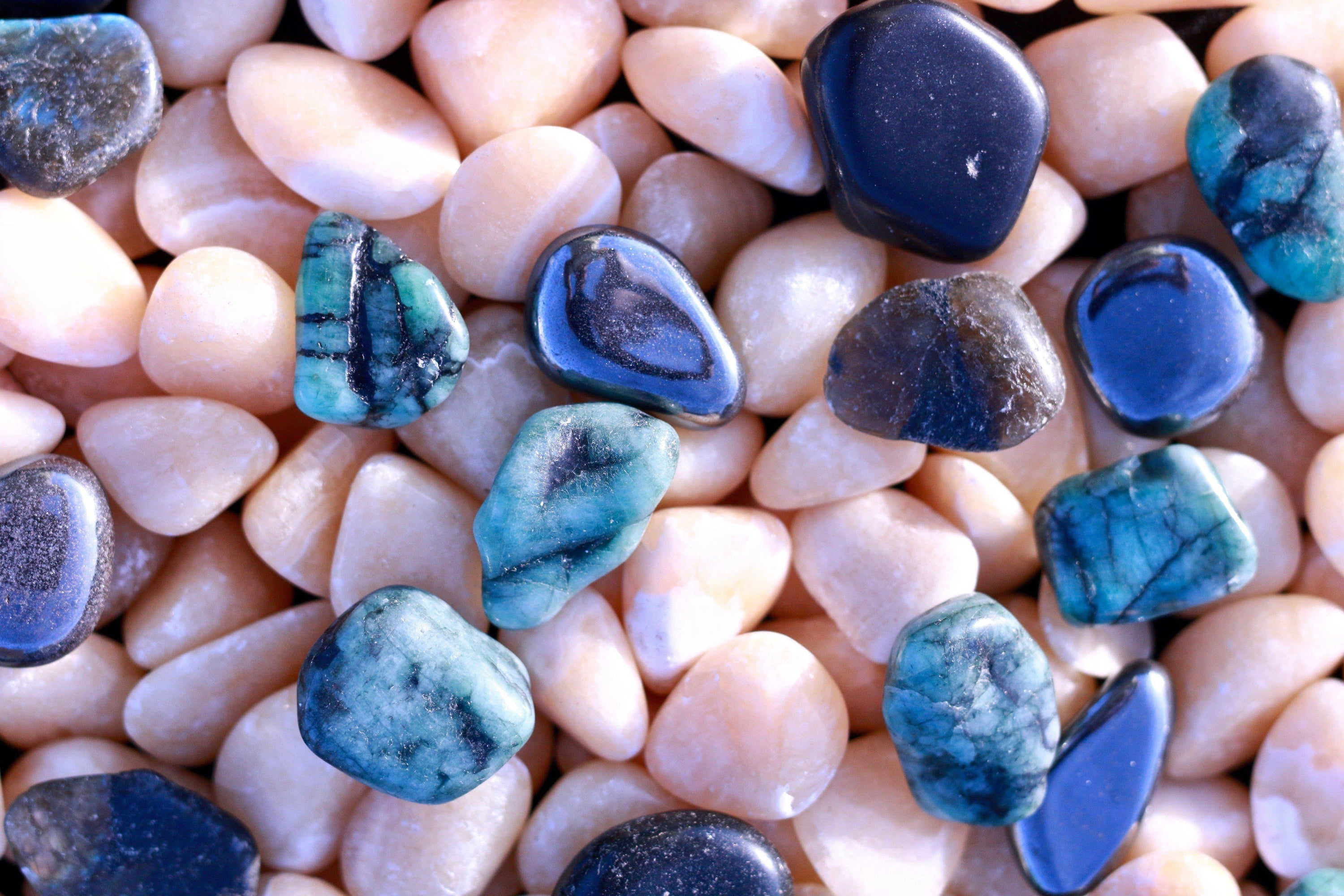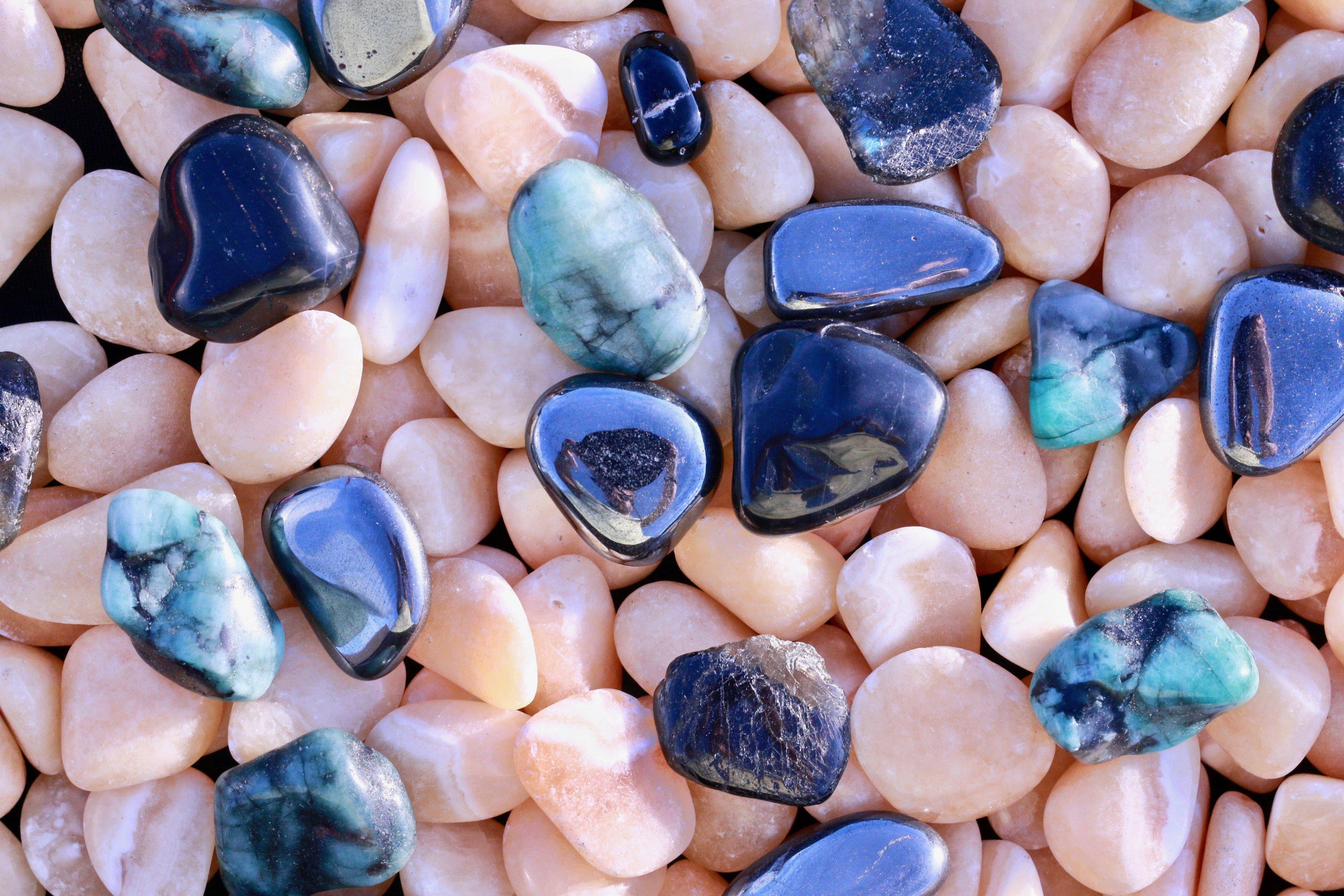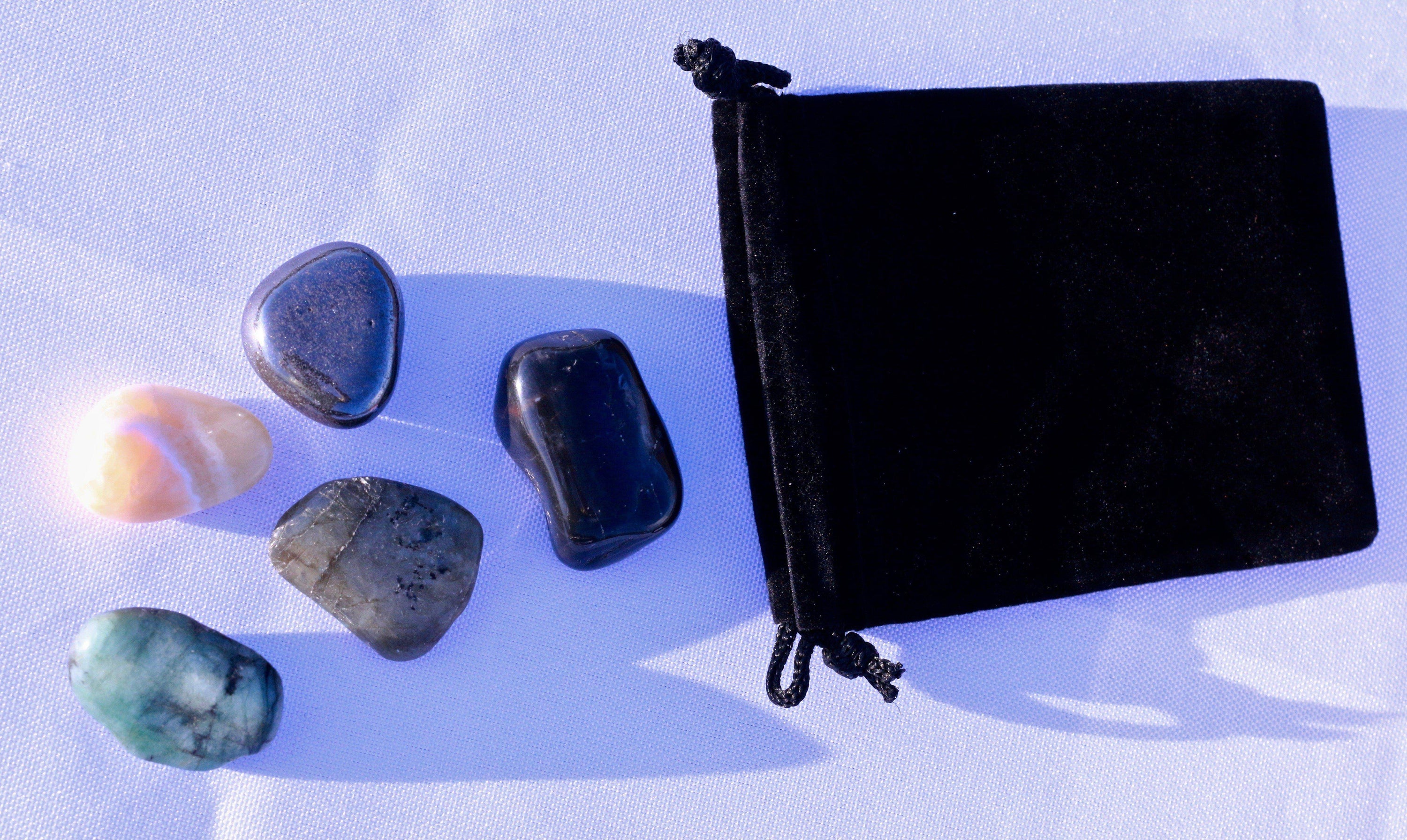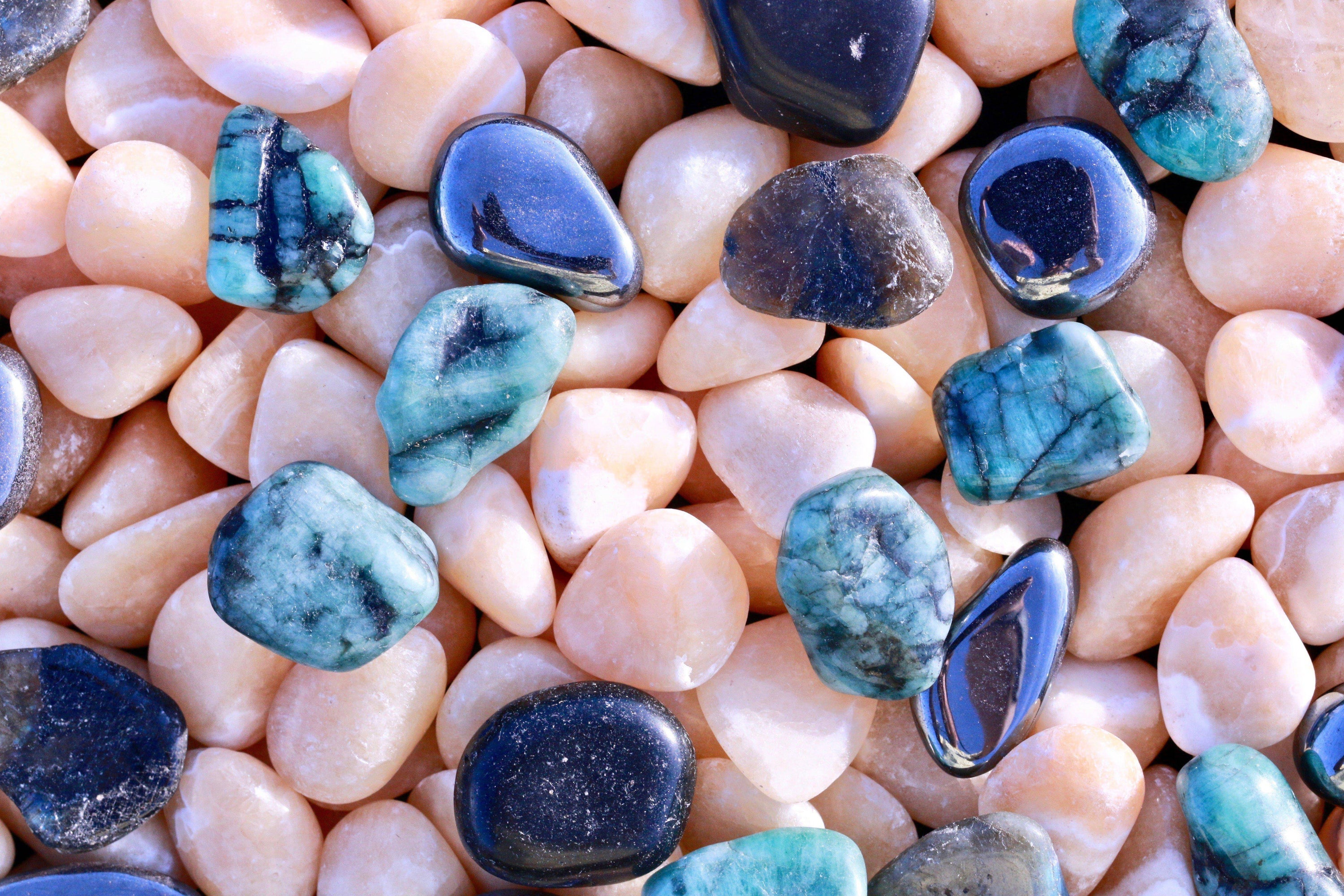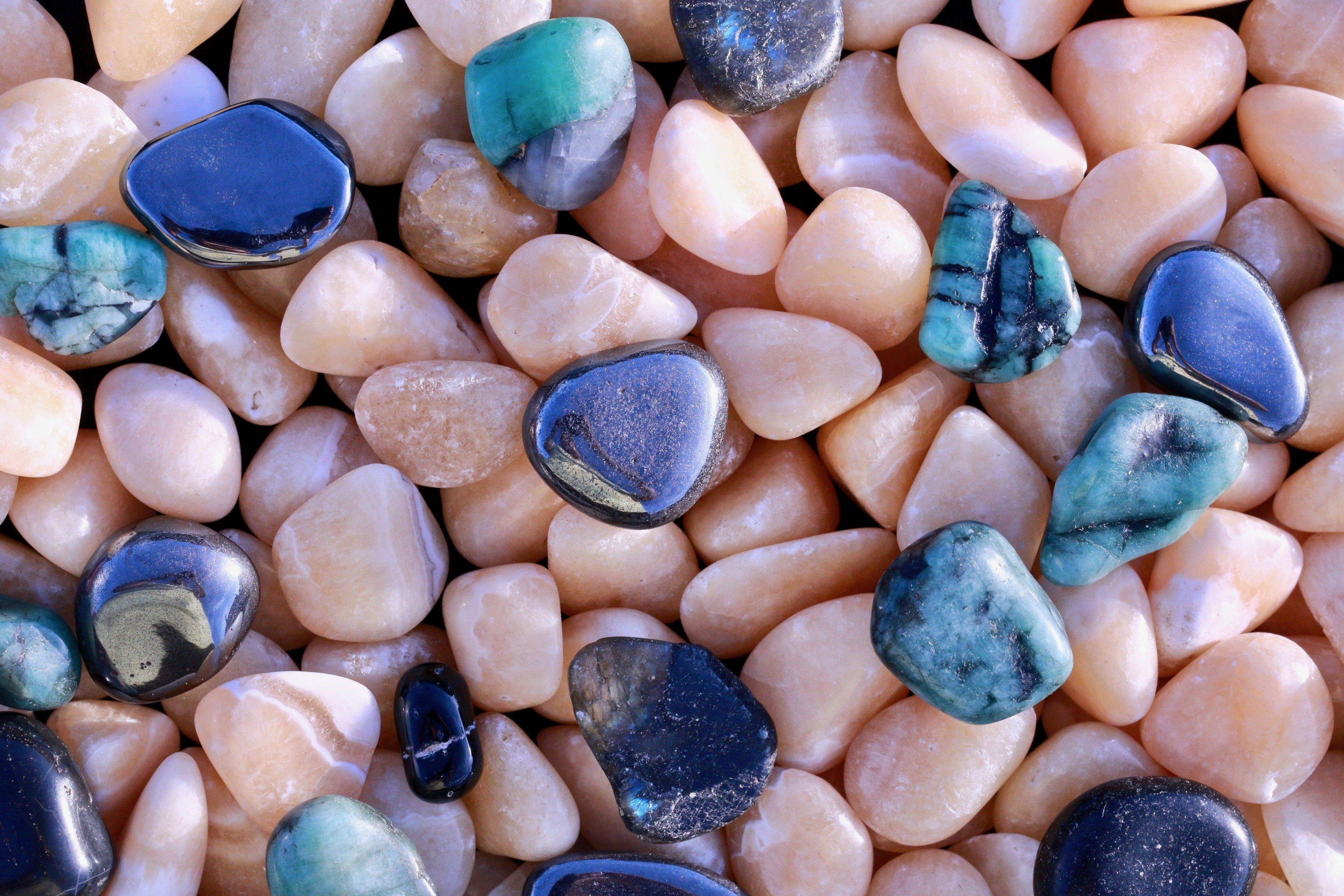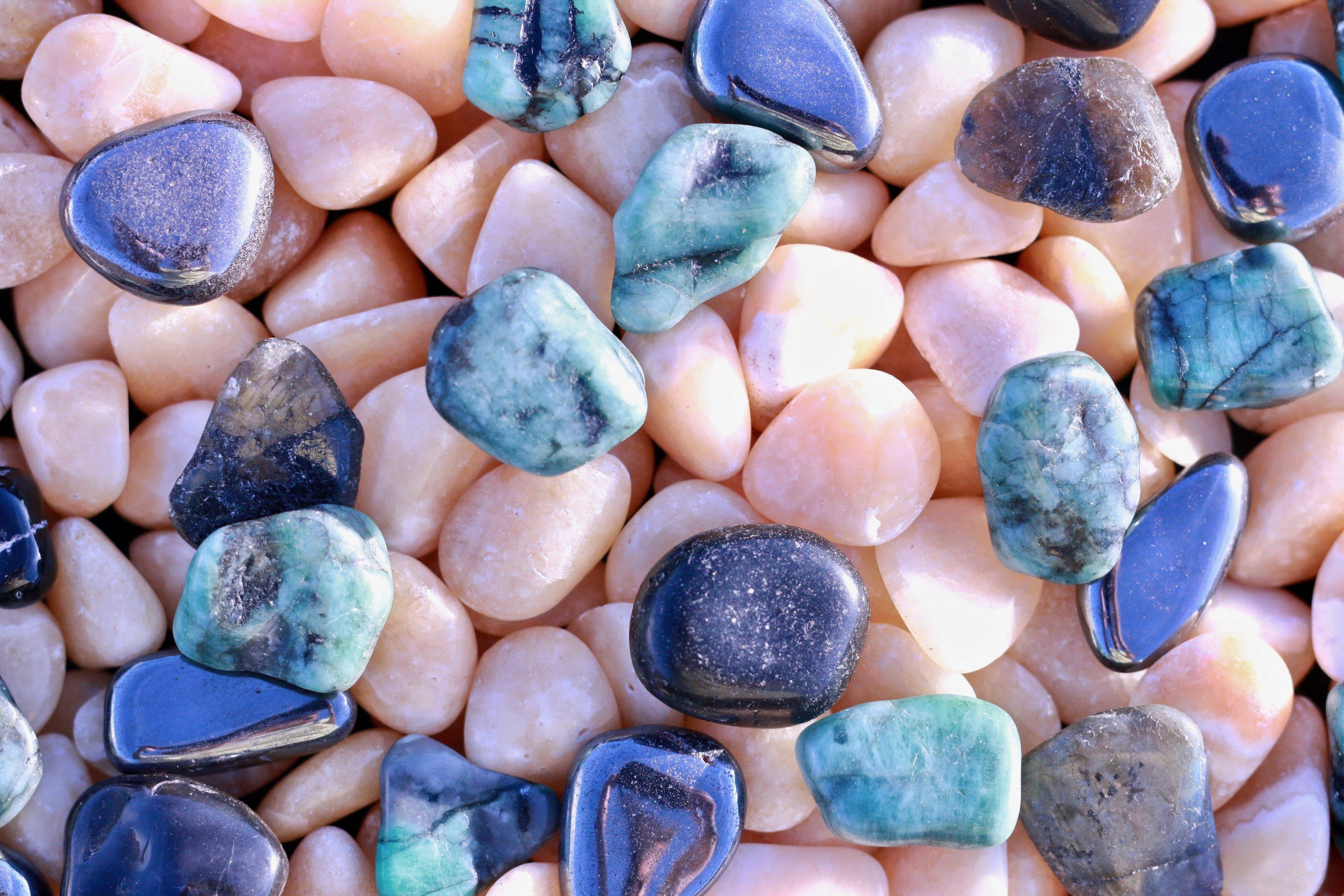 "Relationship & Friendship Health" Healing Gemstone Collection Bag
$ 18.50
Regular price
$ 20.00
Subscription • Save
Crystals for Relationship & Friendship Health
Relationships are all about give and take. They require sacrifice and compromise and sometimes can take all your energy. But, they are the most important things in your life. The people you associate yourself with shape who you become.
Only you have the power to create the life you desire. Whether it's improving the relationships you currently have, or creating new ones that fulfill you, this gemstone collection will help you.
Emerald, Black Onyx, Yellow Quartz, Labradorite and Hematite are all powerful gemstones that will give you the healthy levels you are so desperately craving. Live your life on your own terms!
"Relationship & Friendship Health" Healing Gemstone Collection Set
For this "Relationship & Friendship Health" Healing Gemstone collection, we have hand selected 5 healing stones: Emerald, Black Onyx, Yellow Quartz, Labradorite, and Hematite. The set includes one of each of these along with a bag.
Emerald
1st Crystal – Renewal, Hope, and Growth – Relationships – Fresh Perspective
Emerald, know as the Gemstone of "Renewal, Hope, and Growth." It carries a unifying energy that promotes friendship and marital happiness.  It is also known as the "Gemstone of Successful Love." It brings tranquility, a fresh perspective, and vitality. It heals the heart and soul and is soothing to the emotions. It emits an energy that livens the thoughts and insights and brings about the merging of intellect. The ability to judge well in a healthy way improves dramatically and so does intellect. It improves the ability to create powerful insights. It brings cooperation and balance to people in groups.
Black Onyx
2nd Crystal – Centering and Balancing – Balances Chakras – Rational Thoughts
Black Onyx helps us remove people from our lives and provides centering and balancing. It shows you the way to your own personal strength by helping us make insights about ourselves. It transforms you from the insight out and balances your chakras and improves your consciousness. It enhances your health and relationships with the world. It elicits transformation and spiritual awakening.
Yellow Quartz
3rd Crystal – Promotes Positivity – Communicates Truths – Joy and Vitality
Yellow Quartz inspires you to find new approaches to communicate our truths to the people in your life. It gives you a positive outlook on life and helps you make the transformations you need to make in your life. It balances you and improves self-worth while boosting confidence. It improves the decision-making process and improves brain function. It also boosts your manifestation ability and brings joy and vitality.
Labradorite
4th Crystal – Magic and Intuition – Congenial Work Environments – Reduces Impulsiveness and Recklessness
Labradorite is know as the "Gemstone of Intuition and Magic." It promotes congenial work environments and reduces behavior that is impulsive, reckless, or anti-social. It awakens intuition in many ways, calms the mind, and stimulates the mind. It stimulates the imagination and opens up new ways to solve your problems. It turns the aura into a shield that protects you against negative entities.
Hematite
5th Crystal – Brings Confidence – Provides Stability – Deeper Connections
Hematite brings strength and confidence when it is needed the most. It neuralizes negative energies and removes drama and attention-seeking behavior from our lives. It provides stability and deeper connection. It improves your own personal strength and is known as the "Gemstone of Grounding." It protects you from physical harm, emotional wear, and spiritual possession.
How to Meditate With Relationship and Friendship Health Crystals
These crystals help deepen and strengthen the results of meditation and chakra opening. Each crystal has a different energy, and some crystals work to enhance the energy of the chakras.
When you meditate with crystals that share the energy of the chakras (chakra crystals), your meditation practice and your results will be more powerful. You might choose to place the chakra crystals in your palm as you meditate, or you can place them on the body in the area of each chakra while lying down (the clear quartz will be placed above your head).
As you meditate, visualize the chakra crystals pouring their energy into your chakras one at a time.
Our Shipping & Return Policy
Everything on our site ships free within the U.S. All items 70 lbs. and under ship within 24 hours. All other items will ship within 3 business days via pallet. We have years of experience with handling these items, and we ensure that your crystal arrives in mint condition. In cases of large items, please include a phone number so the freight company can schedule delivery.

All items are 100% insured and expertly packed in top quality shipping materials. Returns are accepted for practical reasons. Buyers are responsible for filing insurance claims.
International Shipping 
Please include a phone number for the duty entry process. All international shipping prices are calculated automatically when you place your order online, but you are welcome to contact us directly for more precise shipping quotes.
We are a top rated, award-winning mineral dealer offering fine mineral specimens for sale at sensible prices with outstanding customer service. We have a 99% satisfaction rate, we value our customers tremendously, and we take pride in providing an excellent experience.
"Relationship & Friendship Health" Healing Gemstone Collection Bag
$ 18.50
Regular price
$ 20.00