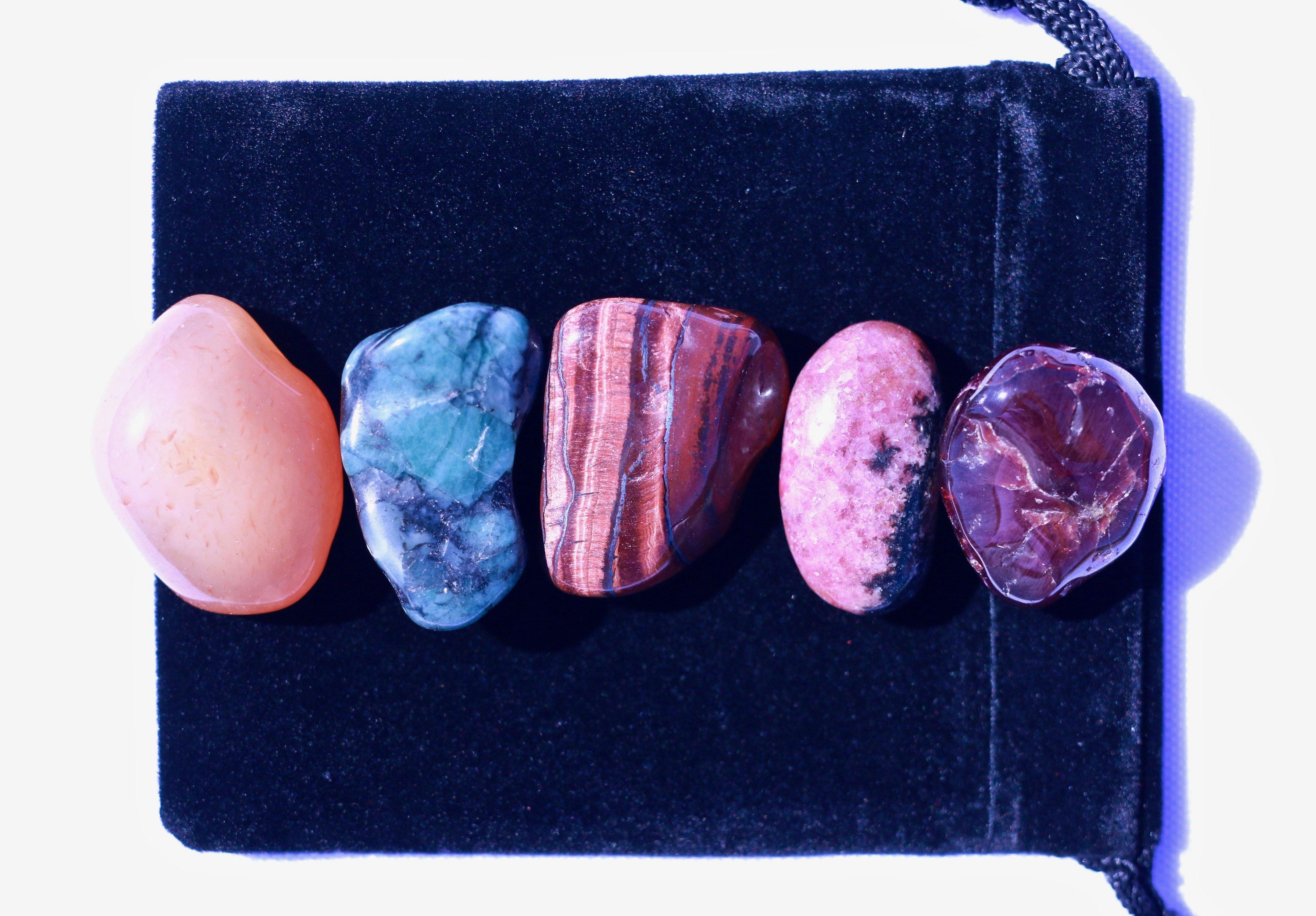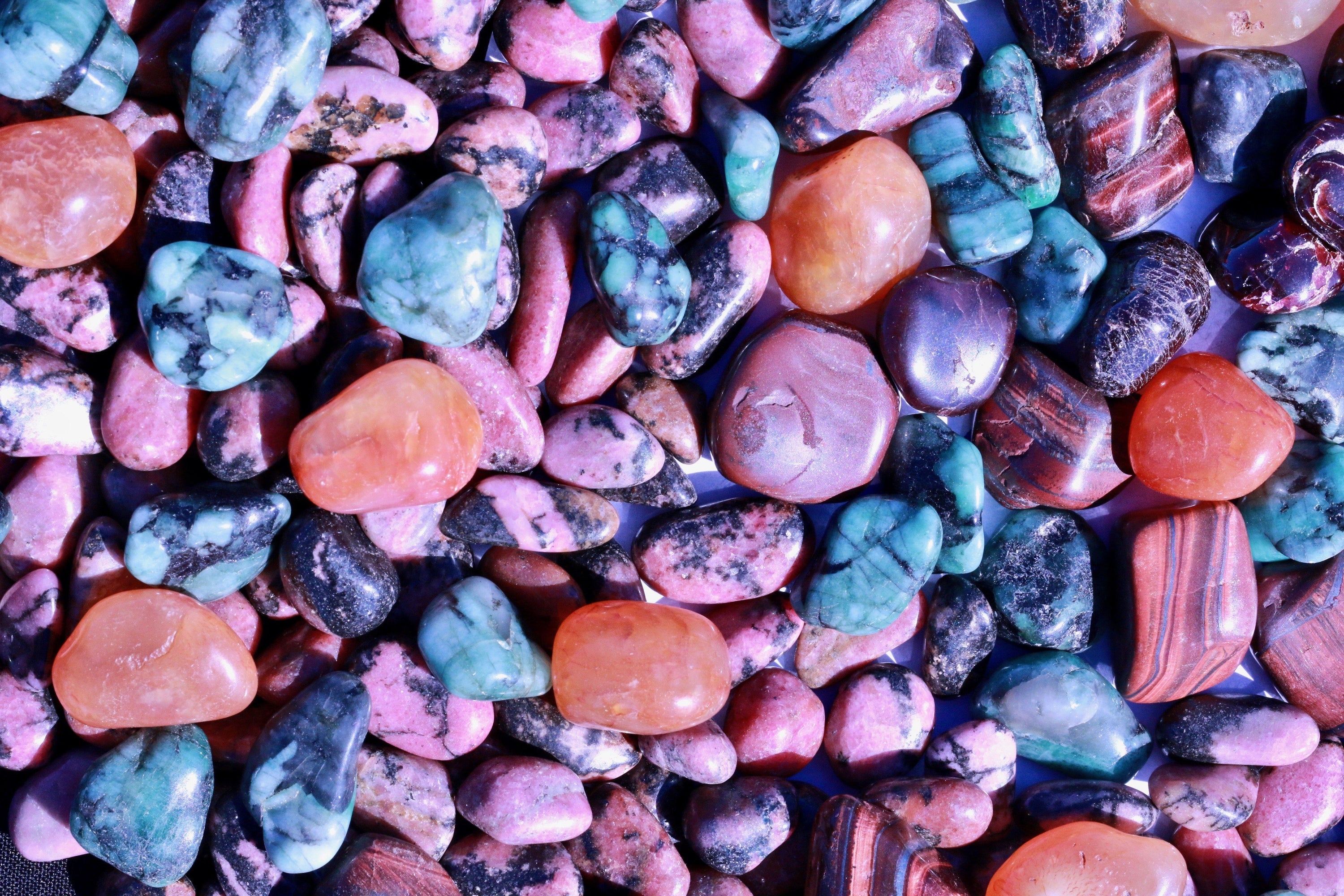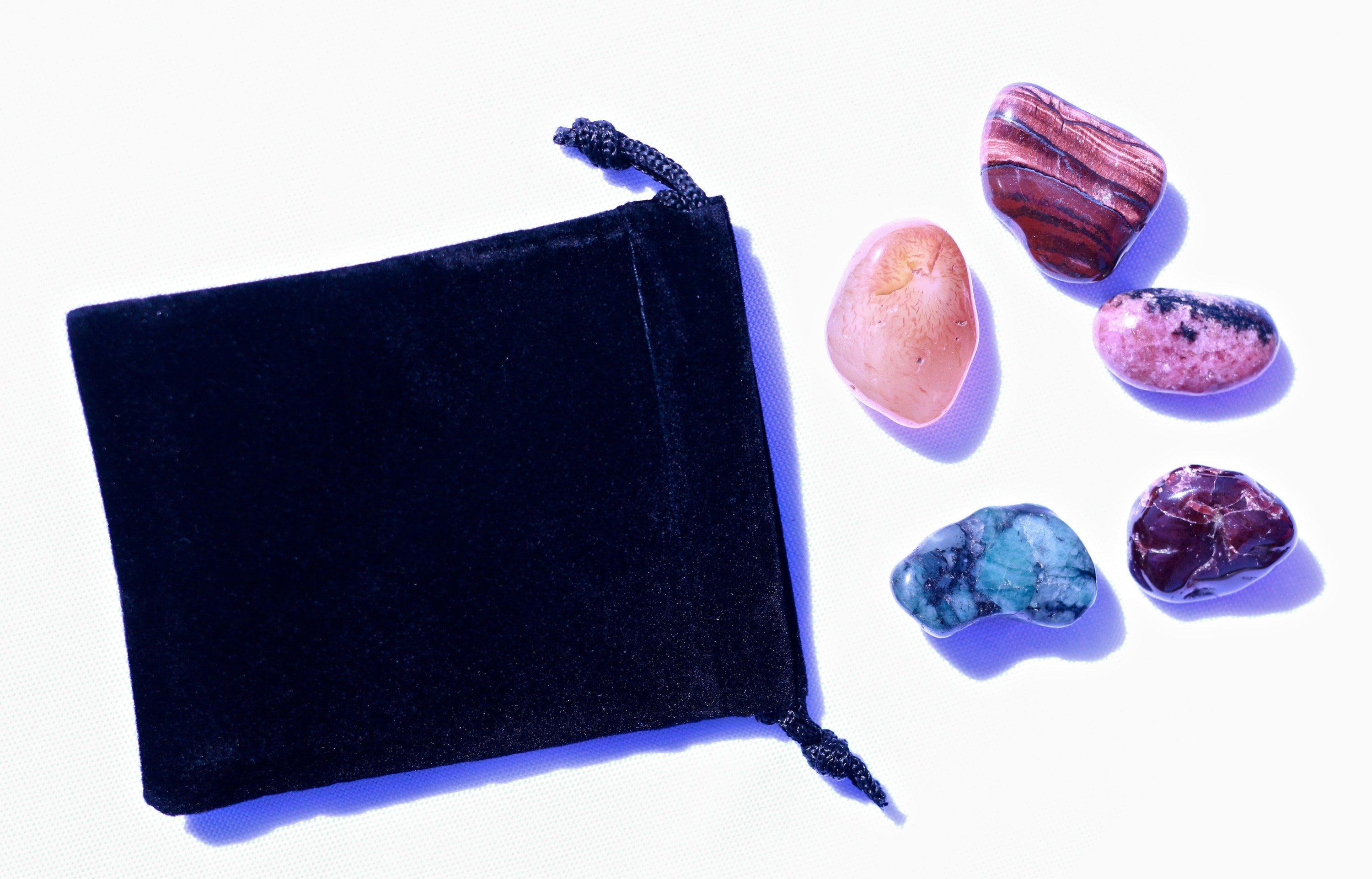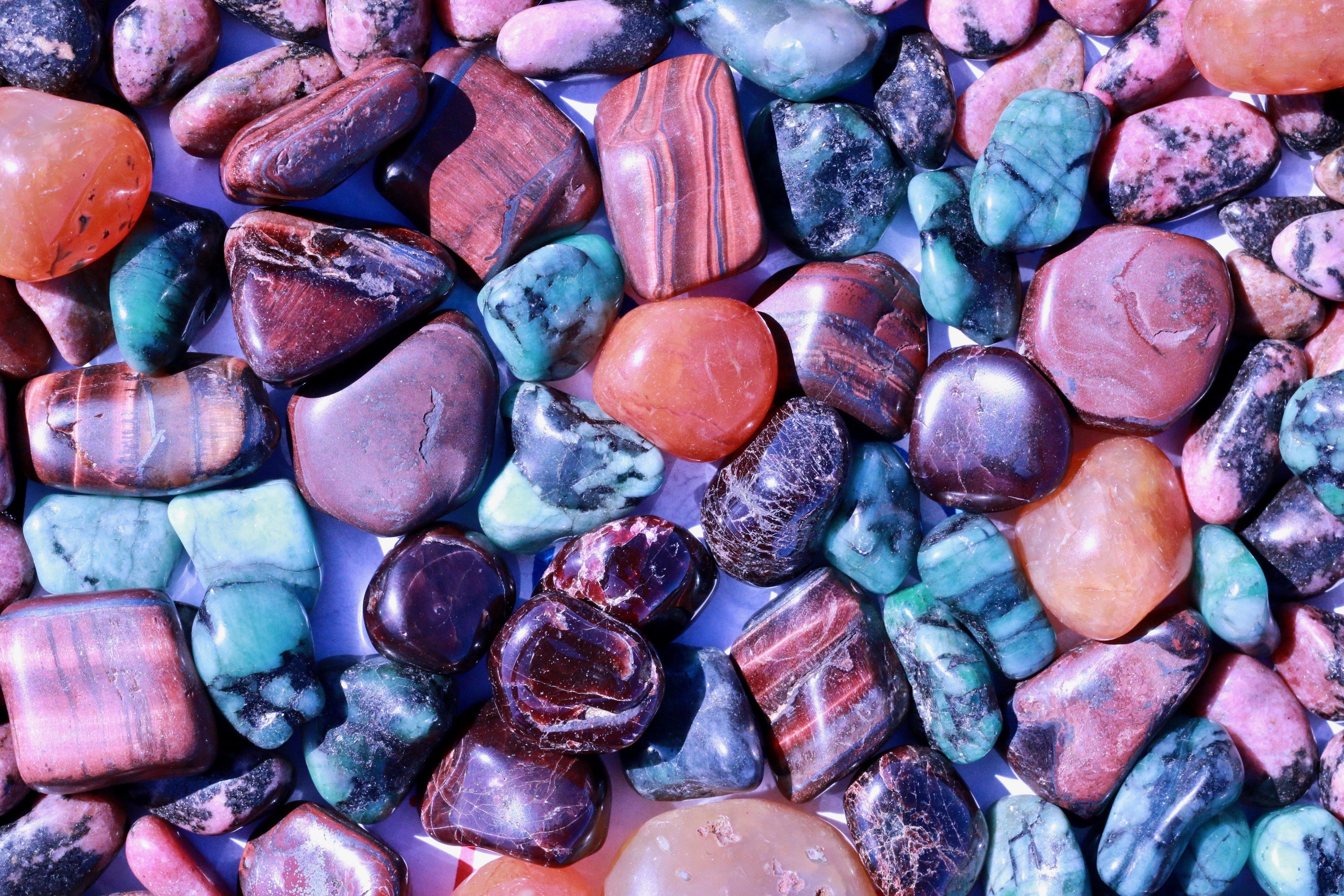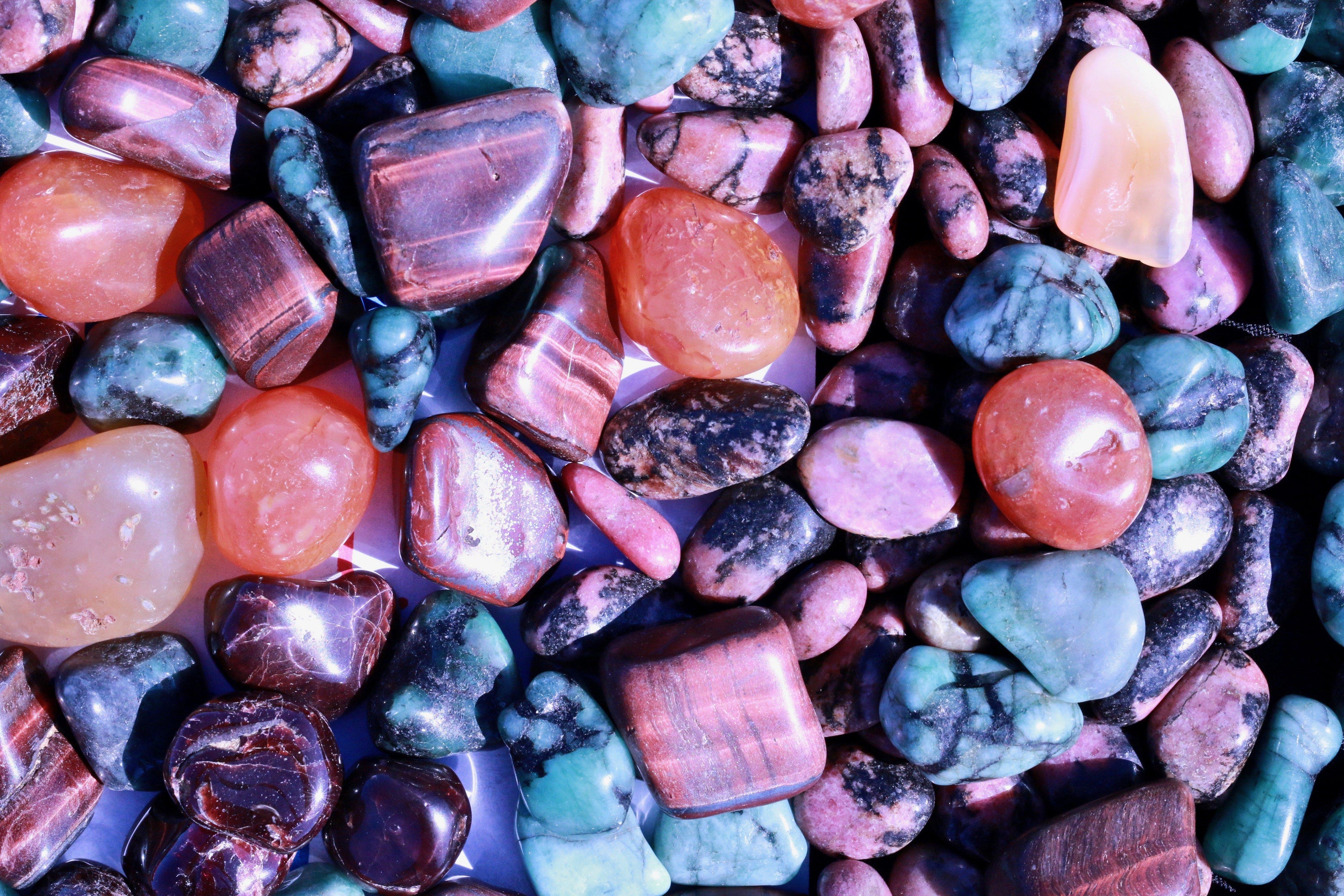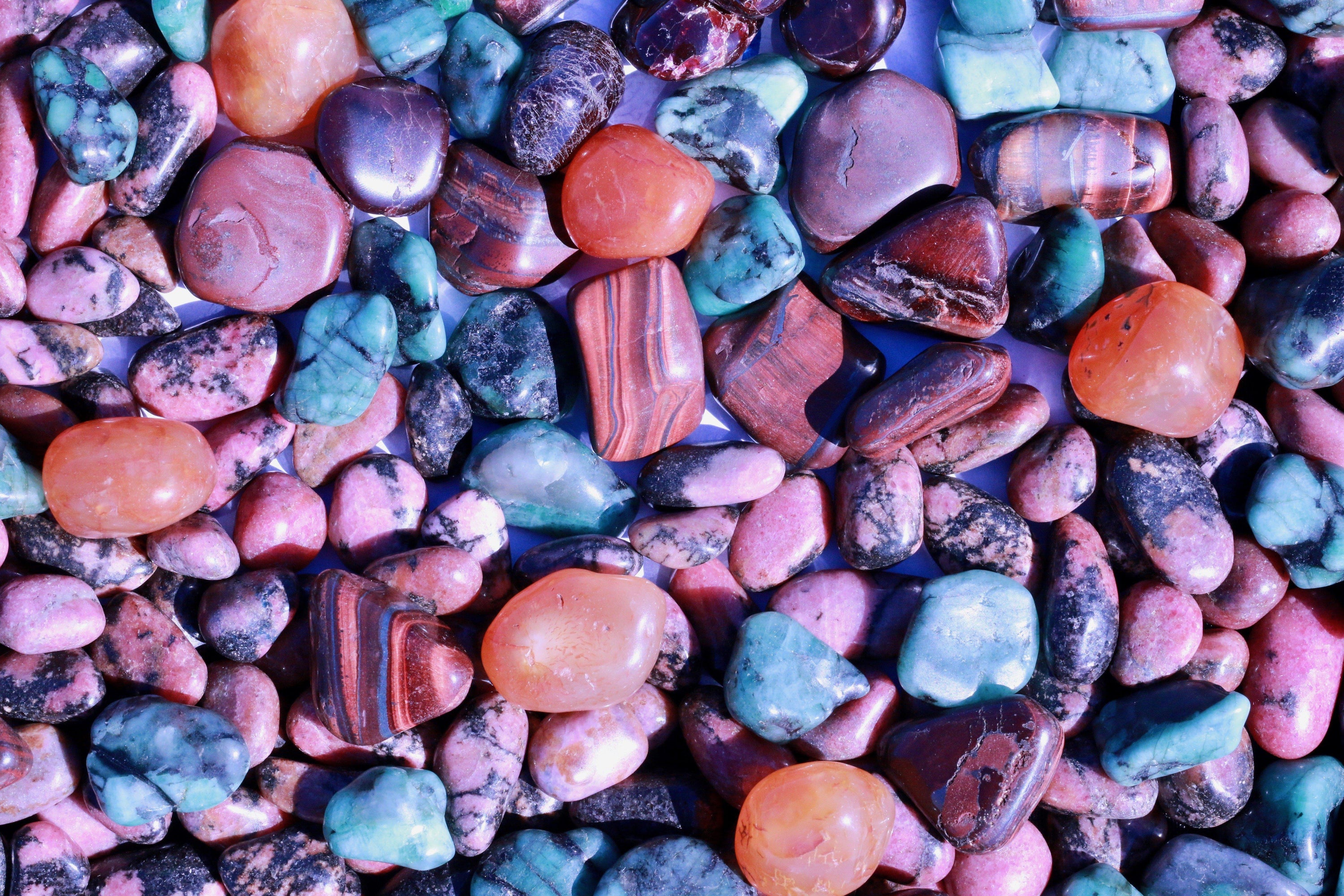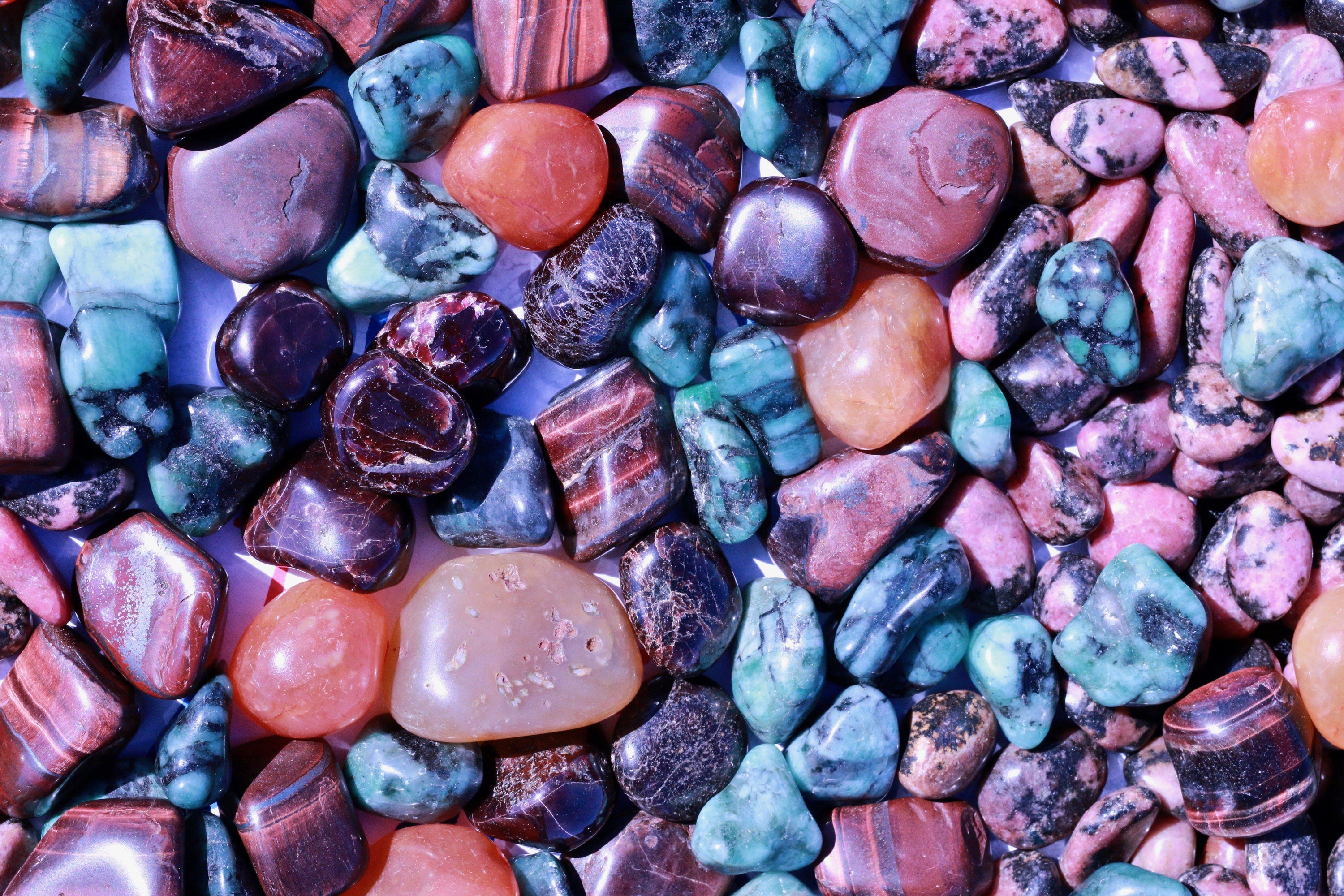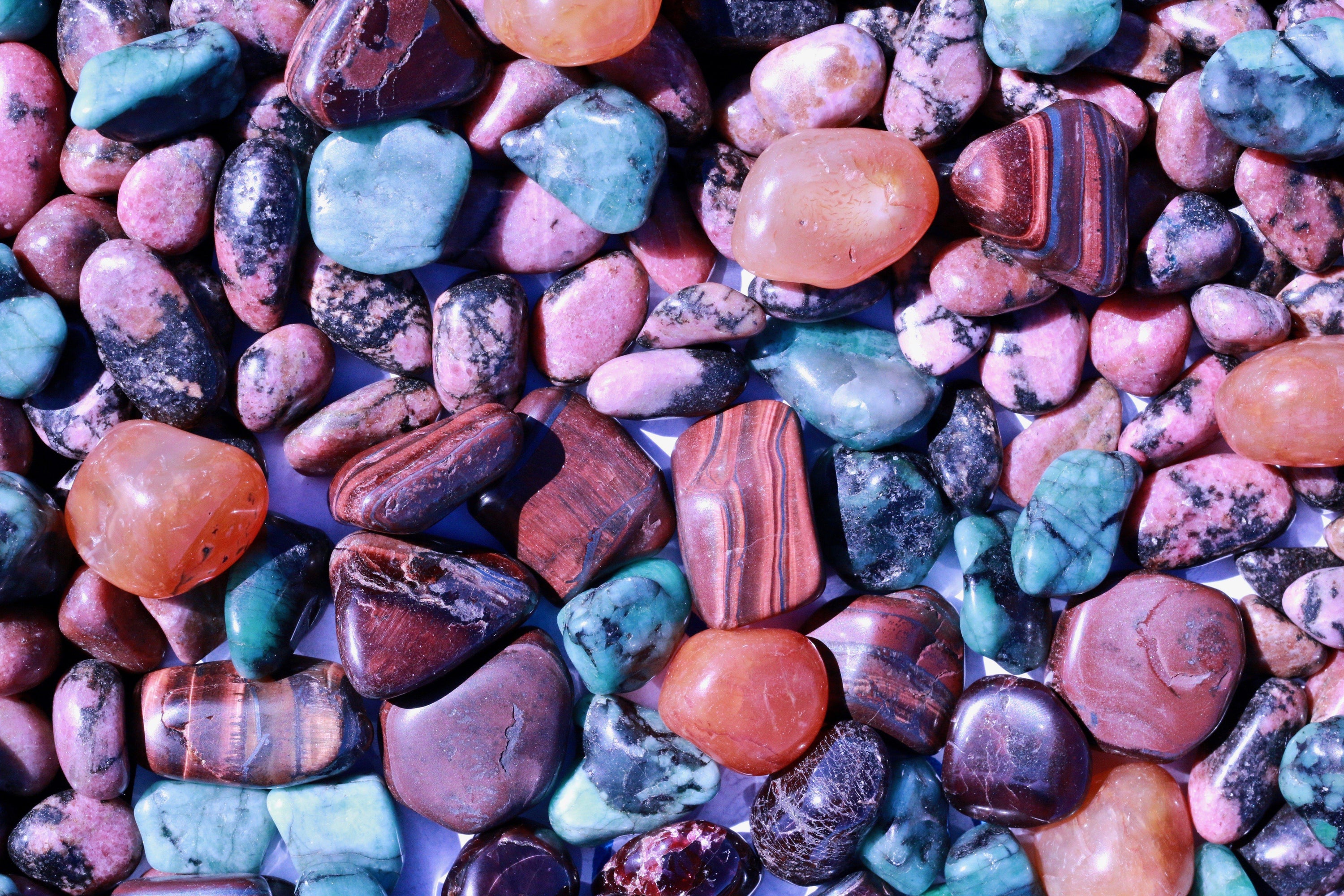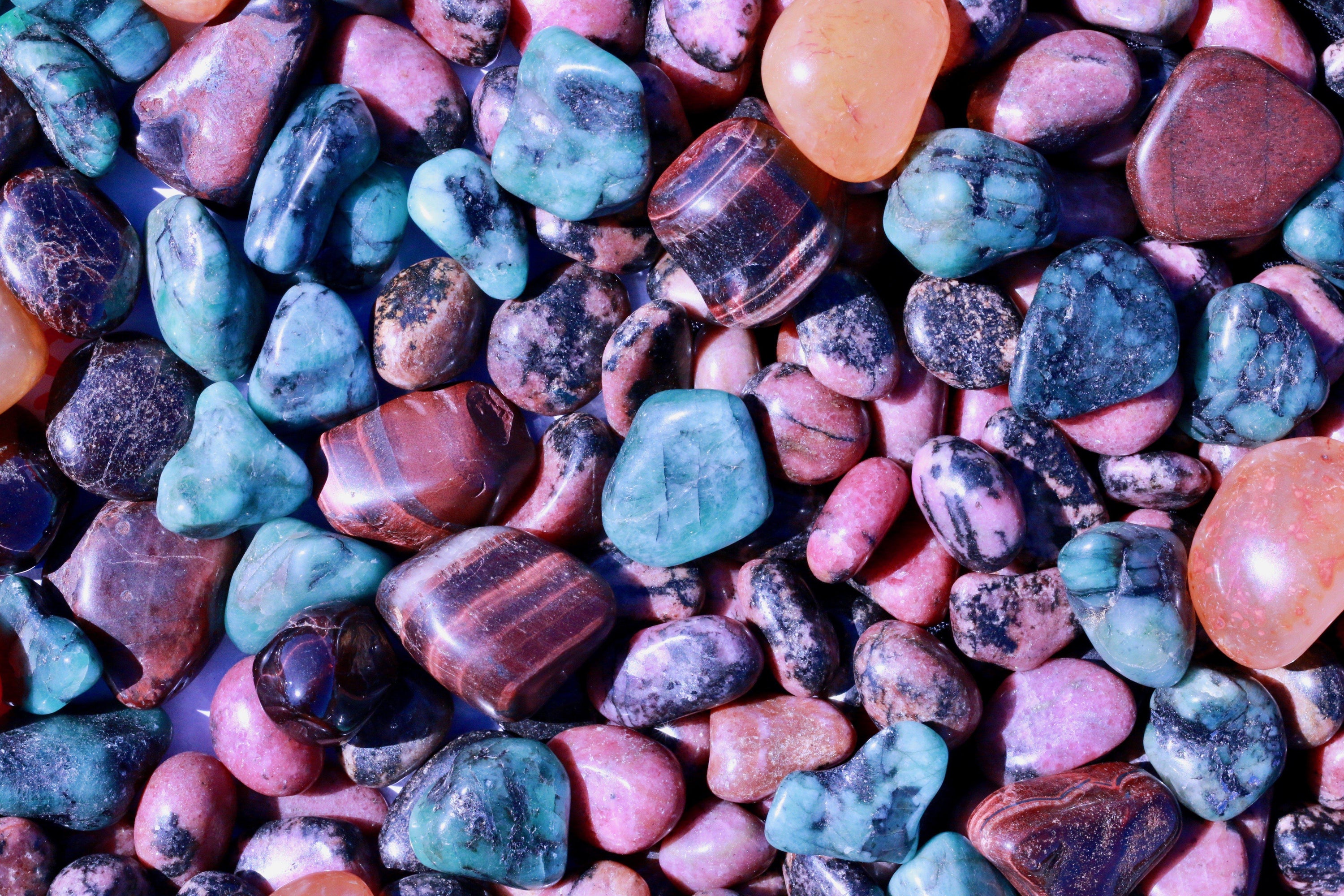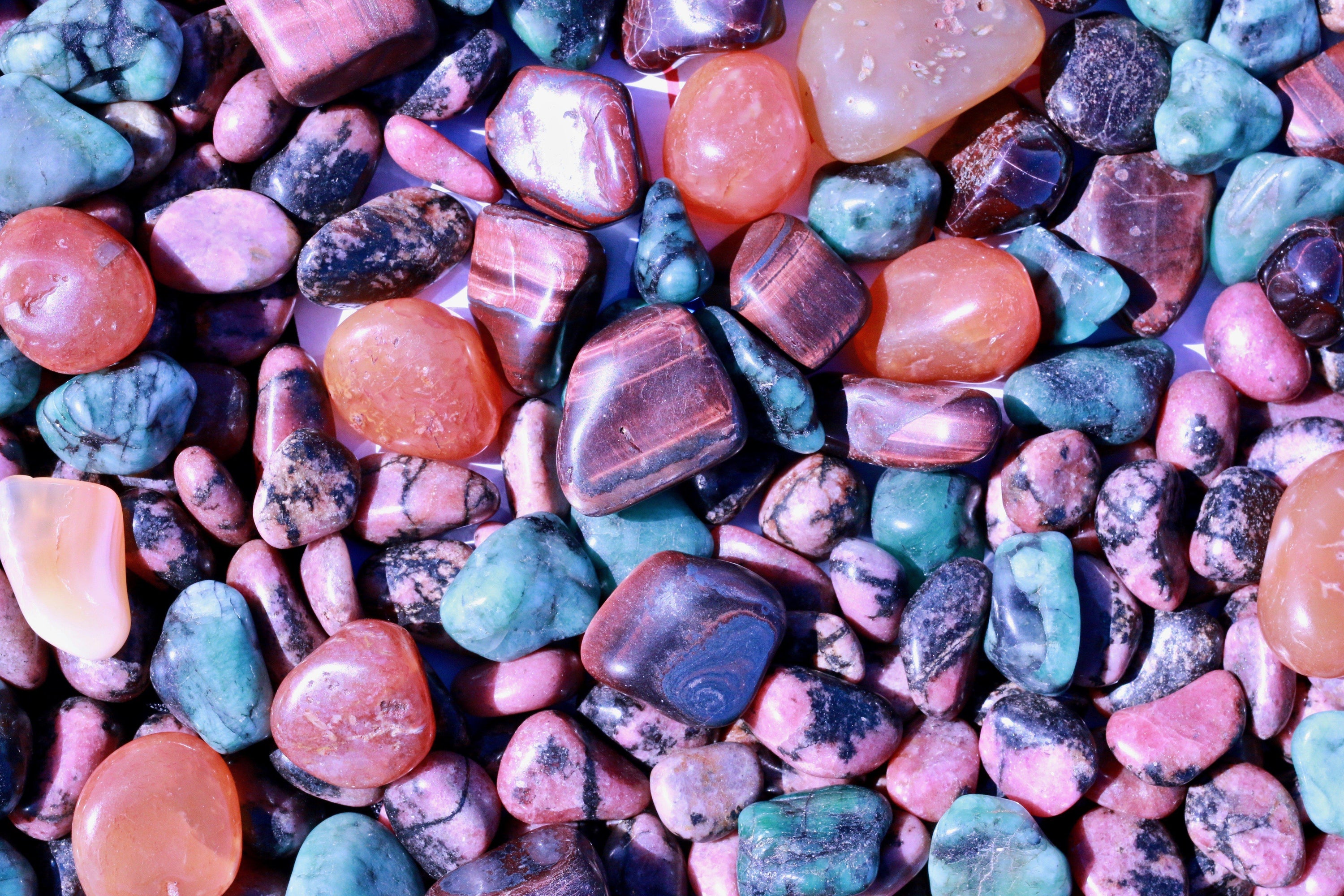 "Taurus" Zodiac Sign Gemstone Collection Bag
$ 18.50
Regular price
$ 20.00
Subscription • Save
About Taurus
The powerful, stable, steady bull, Taurus is the second sign of the zodiac. Taurus is a very earthy sign with an affection for physical pleasures and material goods.
Taurus likes comfort and being surrounded by pleasant, soothing things. The bull embodies the rich beauty, fullness, and strength of the material world. Wining and dining on the best things life has to offer, the Taurus enjoys the spoils of war.
They also have a sensitive side, however, being creative, spiritual, artistic, and romantic. Being an earth sign, they are one of the most logical, practical, loyal, and reliable signs in the entire zodiac.
They highly value peace and harmony in their inner circle and will work tirelessly to achieve it. These bulls are forward moving signs and usually move slowly and steadily every day towards their goals.
They may charge when threatened and a bull's charge is nearly impossible to stop causing them to get stuck from time to time. They can come across as stubborn, bull-headed, possessive, and materialistic; but they are very giving, they value their relationships, and are loyal to those they love.
They are very determined and they get the job done. The Taurus is a steadfast cultivator by spirit.
Learn more in our blog about Taurus Crystals here!
"Taurus" Zodiac Sign Healing Gemstone Collection Set
For this "Taurus" Zodiac Sign Healing Gemstone collection, we have hand selected 5 healing stones: Rhodonite, Emerald, Garnet, Red Tiger's Eye, Carnelian. The set includes one of each of these along with a bag. 
Rhodonite

1st Crystal – Maximize Potential – Stress Relief – Heals Emotional Wounds
Rhodonite empowers the Taurus to achieve their maximum potential and helps them utilize our own personal greatness. Rhodonite inspires cooperation, generosity, forgiveness, love, and brotherhood and any heals emotional wounds the Taurus might have. Rhodonite provides stress and anxiety relief while emitting  a calming and centered energy that deters panic. This gemstone also helps the Taurus set aside resentments, anger, and self-destructive behaviors. It brings the Taurus into alignment with universal truth and brings attention to situations and people who aren't what they seem.
Emerald
Unconditional Love – Promotes Growth - Powerful Insights
One of the birthstones of the Taurus, Emerald promotes patience, compassion, and unconditional love. It brings about the merging of intellect, discernment, and intuition to create powerful insights. It is a gemstone of renewal, hope, and growth. It carries a unifying energy that promotes friendship and marital happiness. It is soothing to the emotions, yet livening to thoughts and insights. It activates inspiration, motivation, passion, and creativity. It enhances mental clarity, memory, and wisdom and improves intuition, clairvoyance, and psychic abilities. It assists in faster recovery from infectious disease.
Garnet
3rd Crystal – Health & Wellness – Balance – Vitality
Garnet provides us with strength, protection, balance, and vitality. Known as the "Stone of Health," garnet pulls negative energy from the body and transmutes it to a healthy, positive state. As one of the birthstones of the Taurus, it resonates with the bull and increases charisma, creativity, and inspires the, to do what is necessary to get what they want. It brings spiritual energy into the body so it can energize us with grounding and rejuvenating energy. It intensifies feelings and desires and amplifies the effects of other crystals. This gemstone promotes, courage, strength, confidence, and hope. It provides good luck in luck and career and assists the Taurus to let go of any behaviors that aren't serving us.
Red Tiger's Eye
4th Crystal – Growing Together – Strengthens Relationships – Balance
Known as the survival stone, Red Tiger's Eye is also known as Bullseye and Ox Eye. It provides a beautiful balance of soothing and stimulating energy that helps us accomplish great things without stress. It boost confidence and provides a good luck, prosperity, and abundance. It carries an energizing yet calming energy that helps us feel calm and ready to take on our projects. It makes us emotionally and physically stronger and it helps us maintain our values and integrity. It promotes self-love and self-care, helps us remember to take time to relax. It also improves our connection with our partner.
Carnelian
5th Crystal – Motivation – Empowerment – Prosperity & Success
Carnelian enhances the motivation, determination, and courage of the Taurus and provides good luck by attracting prosperity, resources, and success. It protects against internal or external anger, resentment, and abuse. Carnelian provides an extremely empowering and positive force that sets good things in motion and rejuvenates the mind, body, and spirit. It promotes good choices and ignites feelings of passion and love. It assists with physical training and exercise and boosts metabolism. It also protects the Taurus against internal or external anger, resentment, and abuse.
How to Meditate With Taurus Zodiac Sign Crystals
These crystals help deepen and strengthen the results of meditation and chakra opening. Each crystal has a different energy, and some crystals work to enhance the energy of the chakras.
When you meditate with crystals that share the energy of the chakras (chakra crystals), your meditation practice and your results will be more powerful. You might choose to place the chakra crystals in your palm as you meditate, or you can place them on the body in the area of each chakra while lying down (the clear quartz will be placed above your head).
As you meditate, visualize the chakra crystals pouring their energy into your chakras one at a time.
Our Shipping & Return Policy
Everything on our site ships free within the U.S. All items 70 lbs. and under ship within 24 hours. All other items will ship within 3 business days via pallet. We have years of experience with handling these items, and we ensure that your crystal arrives in mint condition. In cases of large items, please include a phone number so the freight company can schedule delivery.

All items are 100% insured and expertly packed in top quality shipping materials. Returns are accepted for practical reasons. Buyers are responsible for filing insurance claims.
International Shipping 
Please include a phone number for the duty entry process. All international shipping prices are calculated automatically when you place your order online, but you are welcome to contact us directly for more precise shipping quotes.
We are a top rated, award-winning mineral dealer offering fine mineral specimens for sale at sensible prices with outstanding customer service. We have a 99% satisfaction rate, we value our customers tremendously, and we take pride in providing an excellent experience.
"Taurus" Zodiac Sign Gemstone Collection Bag
$ 18.50
Regular price
$ 20.00