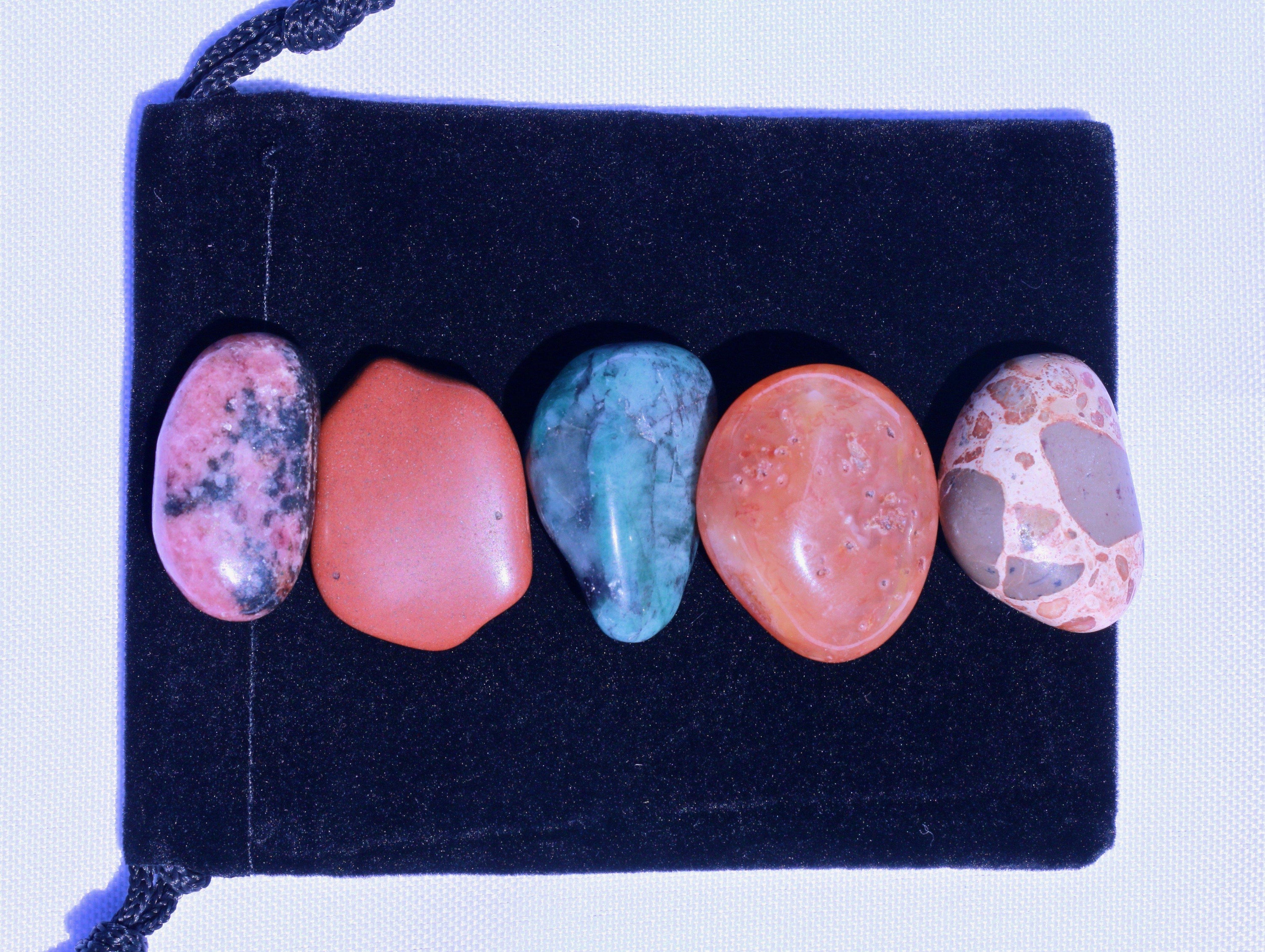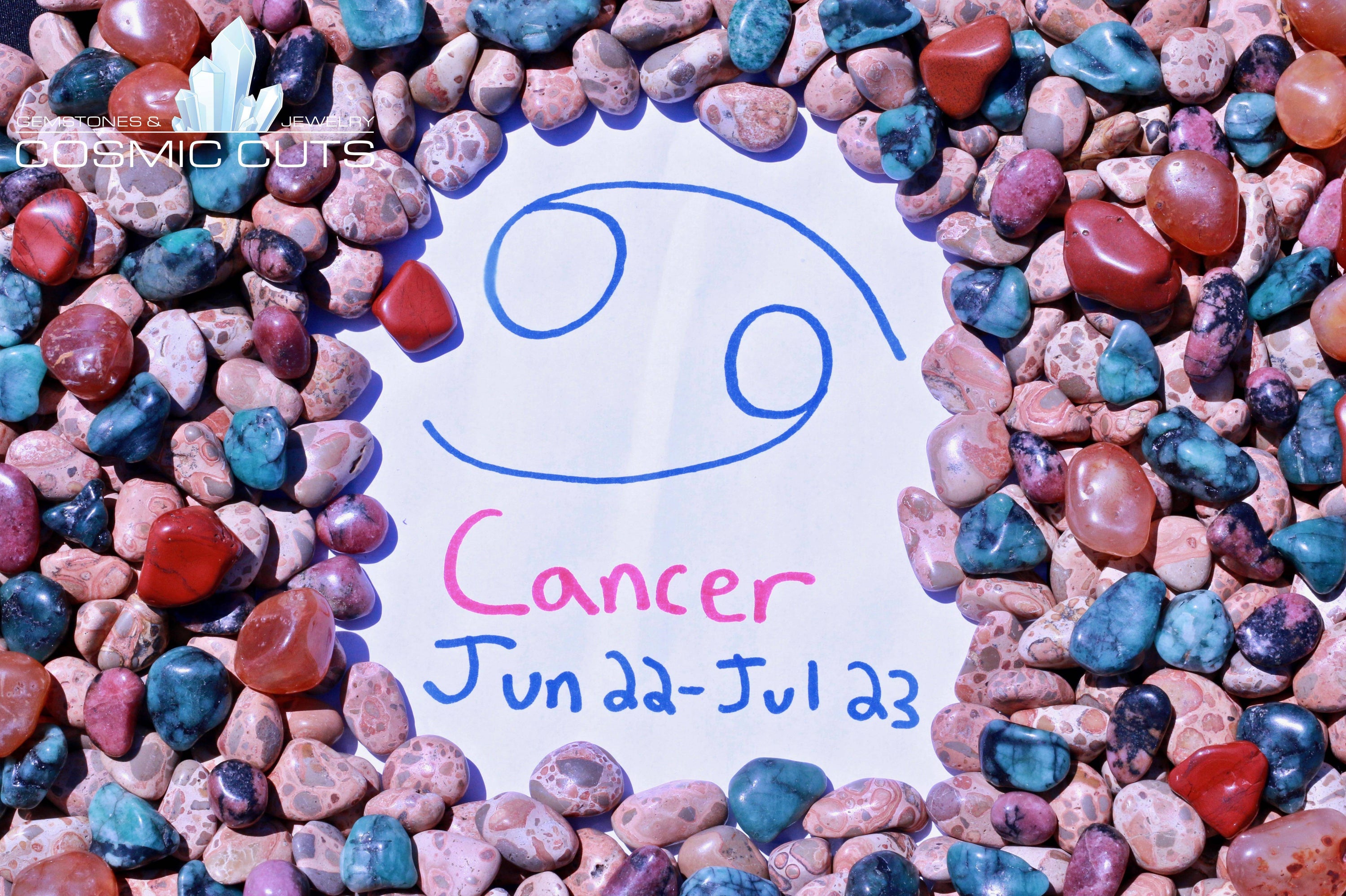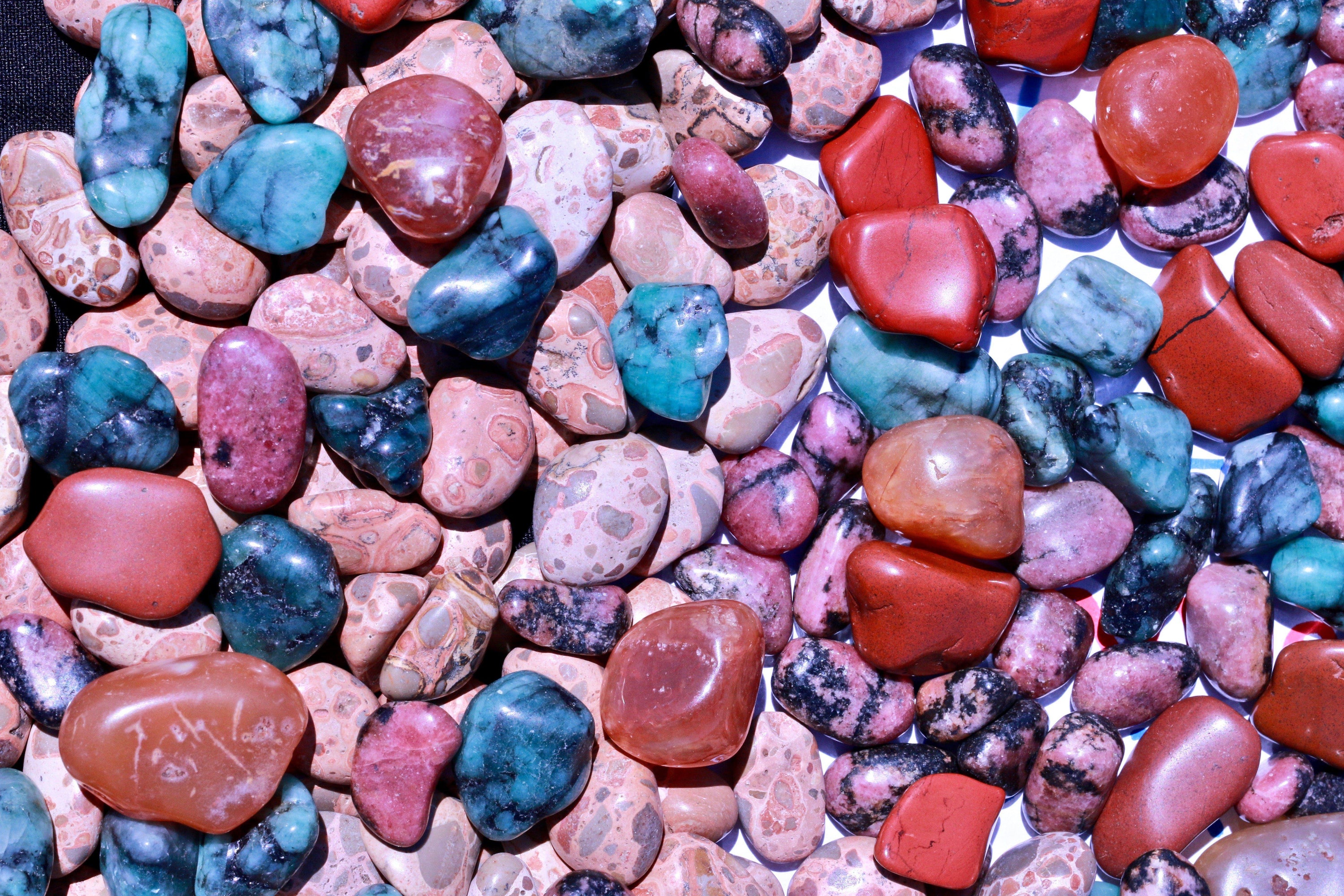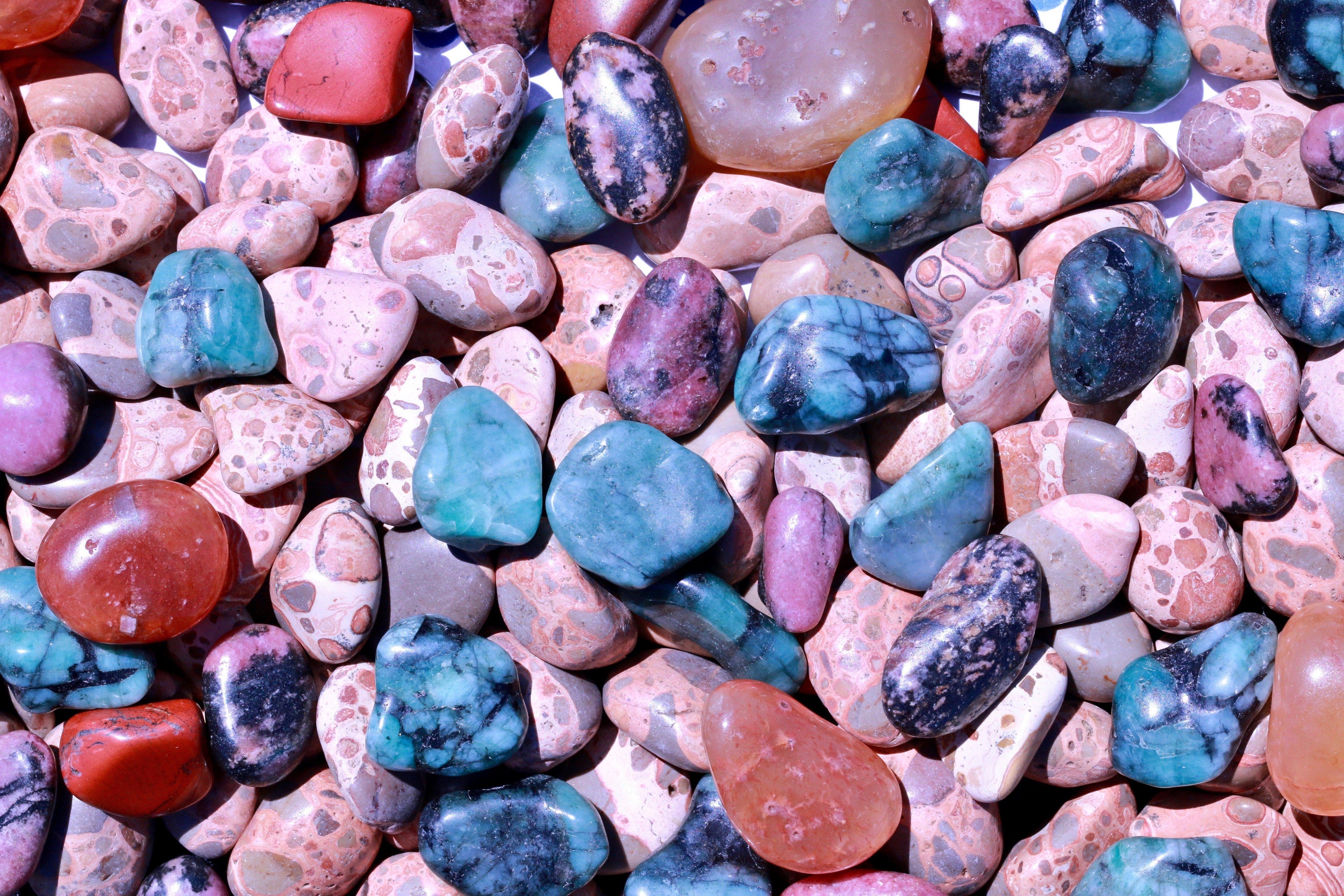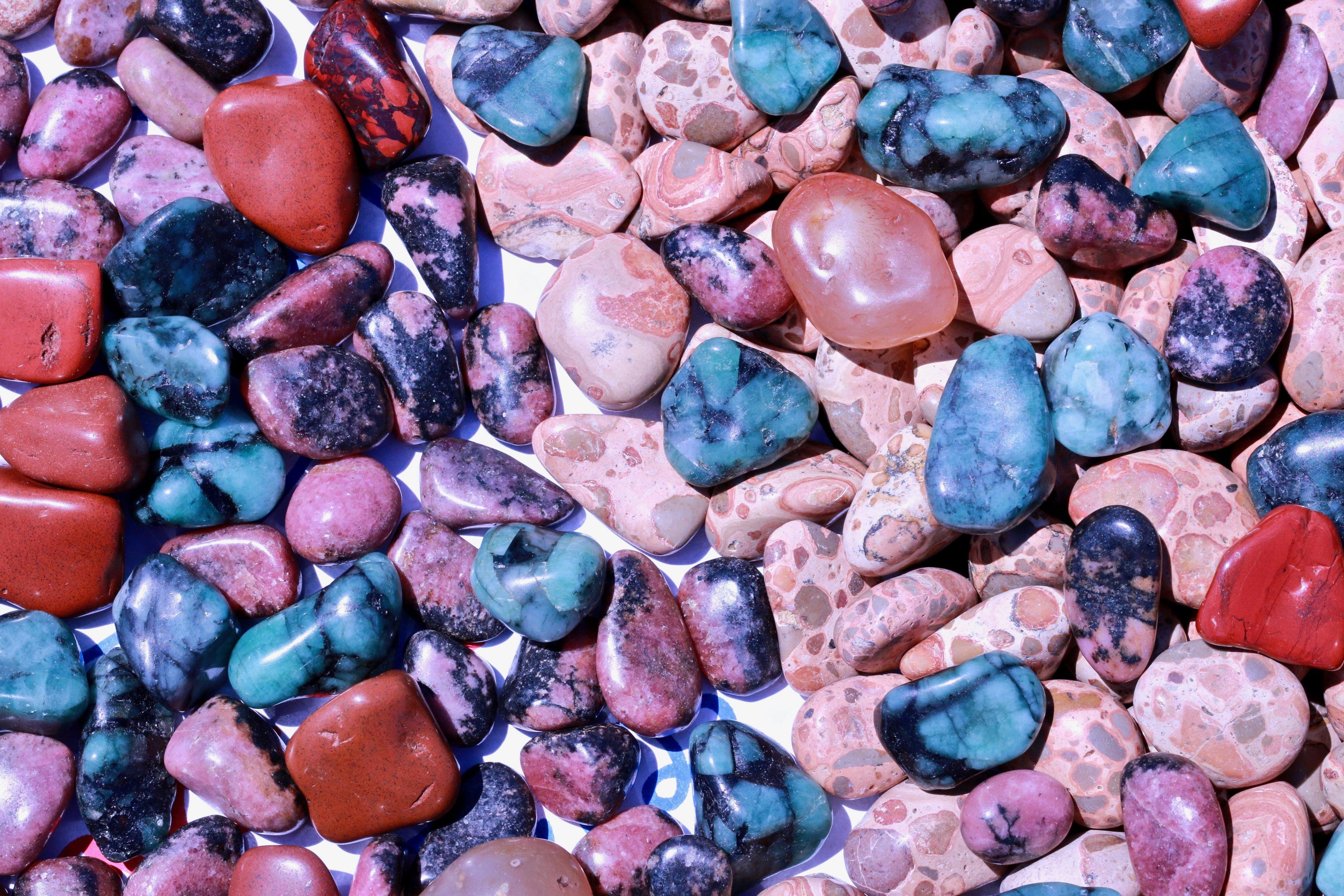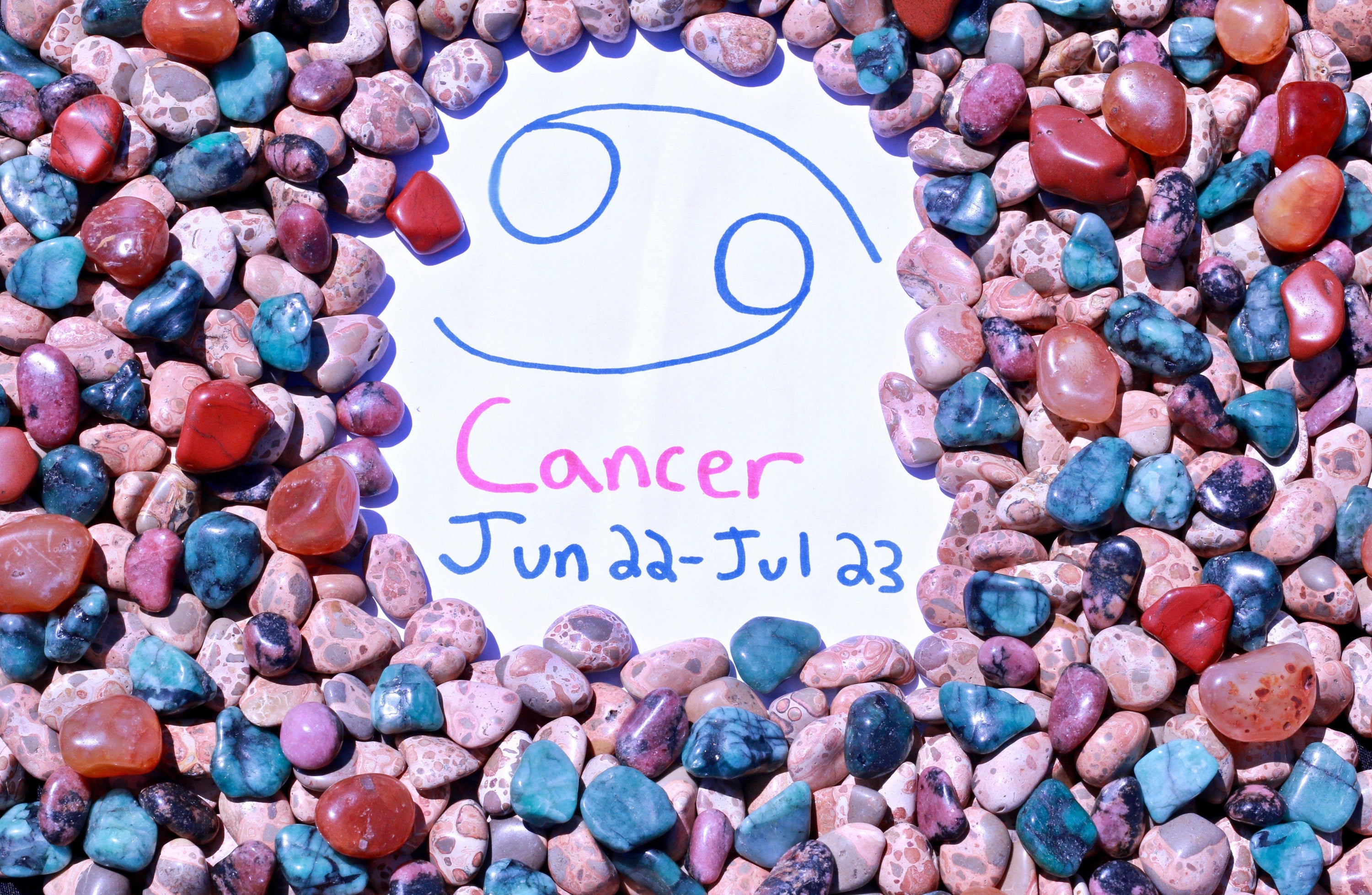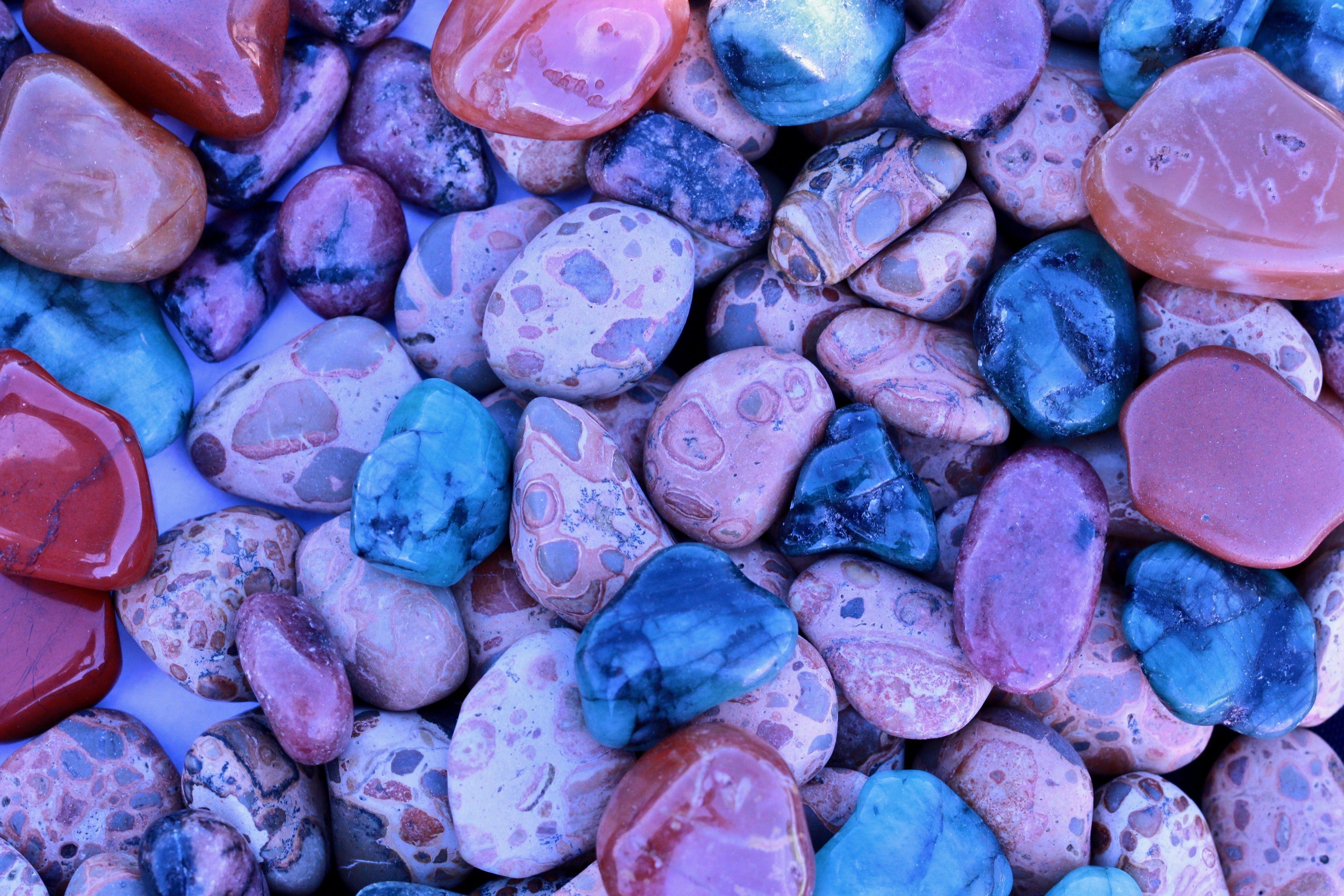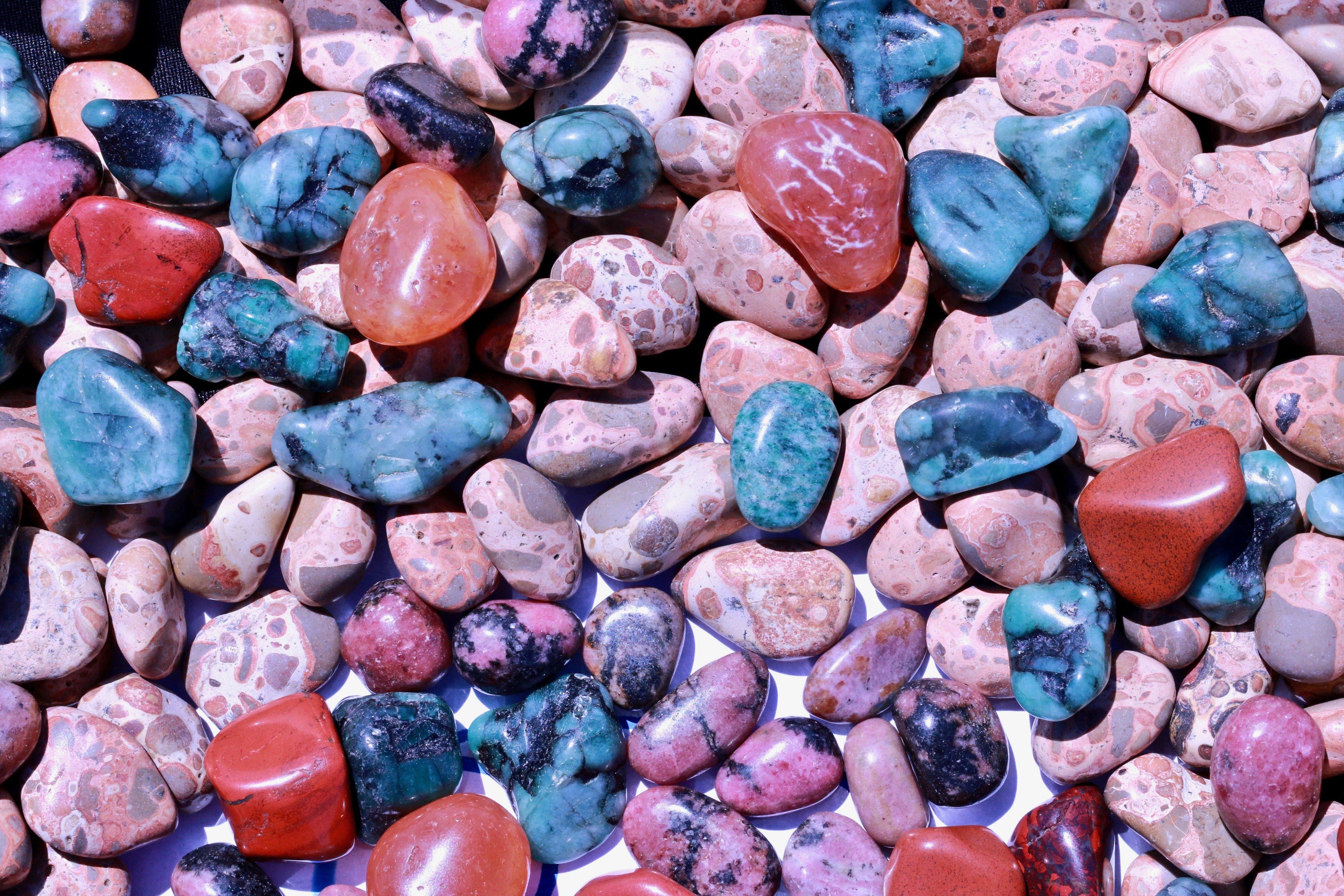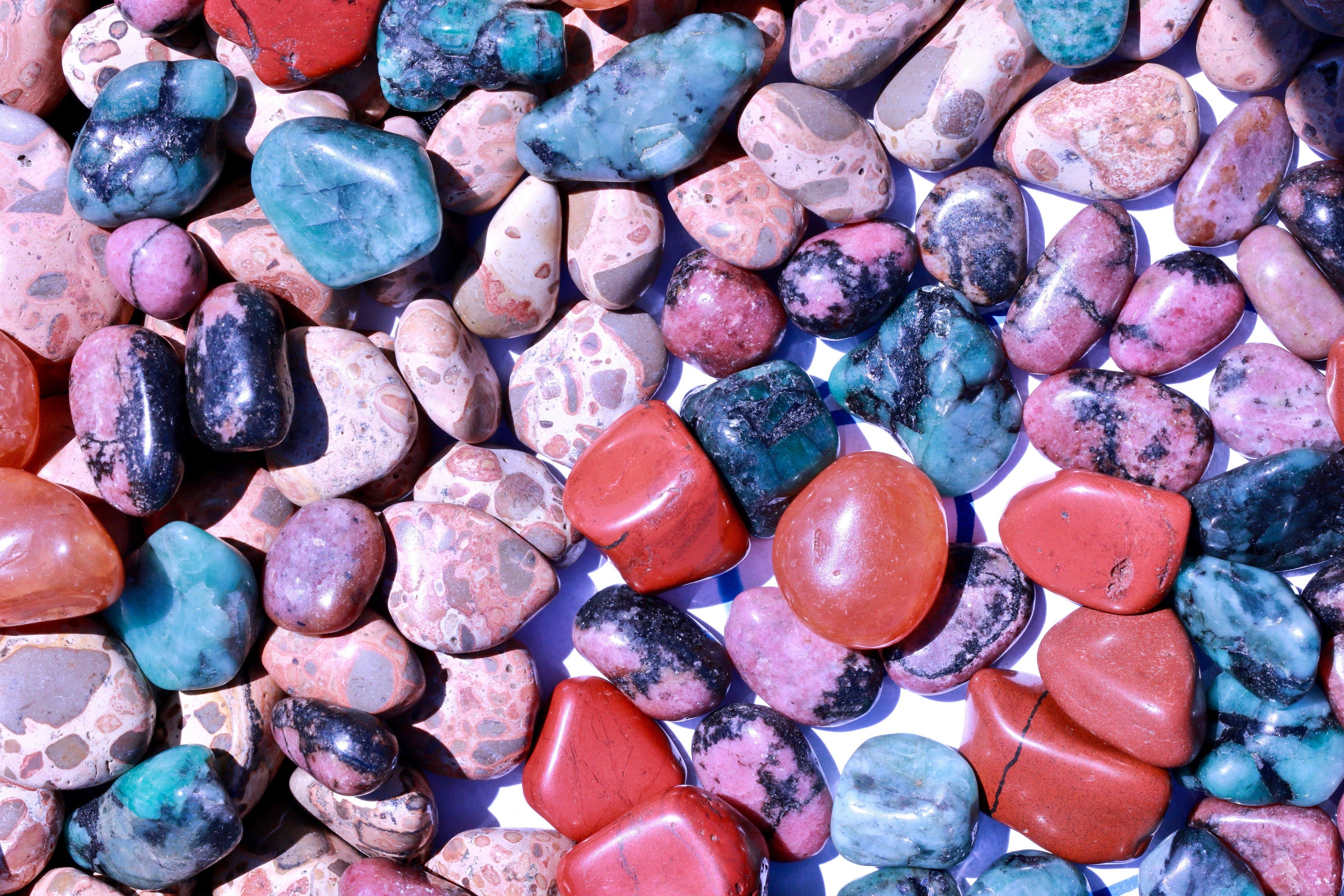 "Cancer" Zodiac Sign Gemstone Collection Bag
$ 18.50
Regular price
$ 20.00
Subscription • Save
About the Cancer Sun Sign
Nurturing, resourceful, grounded, strong-willed, and highly aware of its surroundings, Cancer the crab is the fourth sign of the zodiac. People under this sign gravitate towards family, value their roots, and are very creative.
If the Cancer's home is peaceful and harmonies, they will be happy.  If it is not, you will see a moody side come out prepared for war. The Cancer sign usually loves social events and communal activities. They love sharing information and experiences with those close to them.
The sign of the Cancer is a crab. They can be emotional creatures who retreat back into their hard exterior shell when the mood suits. They carry around their emotions and their past on their sleeves and go back to their roots when threatened.
They can be very moody and, when agitated, their energy will build and build until they lash out. Their emotional spectrum can range from sentimentality to possessiveness. They can have a hard time revealing their innermost feelings, but excel at helping others express theirs.
They are very driven and will stop at nothing to achieve their goals. They are masters at using different tactics and strategies to achieve their whatever they are looking for.
From using the soft, sensitive approach to being direct and aggressive, to being patient and calculated, they will eventually get where they need to go. This is largely because most they are motivated to increase the strength and security of their home and to provide for the people they love.
The cancer has a strong intuition and once they learn to trust their instincts, they can be very insightful; especially during times of stress. They can also be sensitive and become dark and pessimistic.
They are typically good with money and some can even consider them to be too thrifty. They are tenacious, loving, powerful little crabs.
Learn more in our blog about Cancer Crystals here!
"Cancer" Zodiac Sign Healing Gemstone Collection Set
For this "Cancer" Zodiac Sign Healing Gemstone collection, we have hand selected 5 healing stones: Emerald, Red Jasper, Carnelian, Leopardskin Jasper, Rhodonite. The set includes one of each of these along with a bag. 
Emerald
1st Crystal – Tranquility – Motivation & Passion – Successful Love
One of the birthstones of the Cancer, Emerald brings tranquility, a fresh perspective, and vitality to the heart and soul. It carries a unifying energy that promotes friendship and marital happiness. It is known as the stone of successful love. It activates inspiration, motivation, passion, and creativity. Emerald is an alluring stone that has been a symbol of renewal, hope, and growth for thousands of years. It brings tranquility, a fresh perspective, to the mind and vitality to the heart and soul. It carries a unifying energy that promotes friendship, and marital happiness. It is known as the stone of successful love.
Red Jasper
Physical & Spiritual Protection – Relaxes Emotions - Promotes Passion
Red Jasper brings out the vigilance of the Cancer and helps them stay the course to follow their goals through to completion. It relaxes the emotions and offers us a feeling of stability. Red Jasper is known as the stone of endurance, providing strength and vitality as well as a focused and determined mind. It offers physical and spiritual protection, and promotes justice. It sends negative energy back to its source and promotes passion, both in what inspires us and in sex. It cleanses the aura and activates Kundalini energy. It assists the Cancer in doing things that they don't want to do.
Carnelian
3rd Crystal – Calms All Anger – Improves Speaking – Increases Confidence
Carnelian is a captivating stone that brings warmth, joy, and passion to the heart of the Cancer. It enhances motivation, determination, and courage and improves public speaking in both eloquence and confidence. Carnelian provides the Cancer with good luck by attracting prosperity, resources, and success. It fills the Cancer with energy that assists with physical training and exercise and ignites feelings of passion and love. It protects against internal or external anger, resentment, and abuse and rejuvenates our life force by promoting good blood circulation. It also protects the cancer's environment from theft, fire, storms, and accidents.
Leopardskin Jasper
4th Crystal – Primal, Human Energy – Healthy Sleep – Strength & Stability
Leopardskin Jasper is a great choice for the Cancer. It is a protection stone that activates the heart chakra and provides support in times of personal growth. It connects the Cancer to its roots of primal, human energy and allows them to see it in other people as well. It brings strength and stability to chaotic experiences. It increases the magnetism and charisma of the Cancer. It attracts people and situations to the Cancer for the benefit of personal growth. It reveals to us all the choices we have helping us to stop feeling stuck. It also promotes healthy sleep, healthy fertility, and sage pregnancies.
Rhodonite
5th Crystal – Heals Emotional Pain – Discover Unique Purpose – Cooperation
Rhodonite is an empowering stone for the Cancerian that is especially conducive to healing emotional pain and trauma, and it promotes forgiveness and compromise. It helps us discover and live our unique purpose , one that is aligned with universal truth and beneficial to all. Rhodonite empowers the Cancerian to reach their full potential. Helps us utilize our own personal greatness. It heals emotional wounds. It inspires cooperation, generosity, forgiveness, love, and brotherhood. Helps the Cancerian set aside resentments, anger, and self-destructive behaviors.
How to Meditate With Cancer Zodiac Sign Crystals
These crystals help deepen and strengthen the results of meditation and chakra opening. Each crystal has a different energy, and some crystals work to enhance the energy of the chakras.
When you meditate with crystals that share the energy of the chakras (chakra crystals), your meditation practice and your results will be more powerful. You might choose to place the chakra crystals in your palm as you meditate, or you can place them on the body in the area of each chakra while lying down (the clear quartz will be placed above your head).
As you meditate, visualize the chakra crystals pouring their energy into your chakras one at a time.
Our Shipping & Return Policy
Everything on our site ships free within the U.S. All items 70 lbs. and under ship within 24 hours. All other items will ship within 3 business days via pallet. We have years of experience with handling these items, and we ensure that your crystal arrives in mint condition. In cases of large items, please include a phone number so the freight company can schedule delivery.

All items are 100% insured and expertly packed in top quality shipping materials. Returns are accepted for practical reasons. Buyers are responsible for filing insurance claims.
International Shipping 
Please include a phone number for the duty entry process. All international shipping prices are calculated automatically when you place your order online, but you are welcome to contact us directly for more precise shipping quotes.
We are a top rated, award-winning mineral dealer offering fine mineral specimens for sale at sensible prices with outstanding customer service. We have a 99% satisfaction rate, we value our customers tremendously, and we take pride in providing an excellent experience.
"Cancer" Zodiac Sign Gemstone Collection Bag
$ 18.50
Regular price
$ 20.00