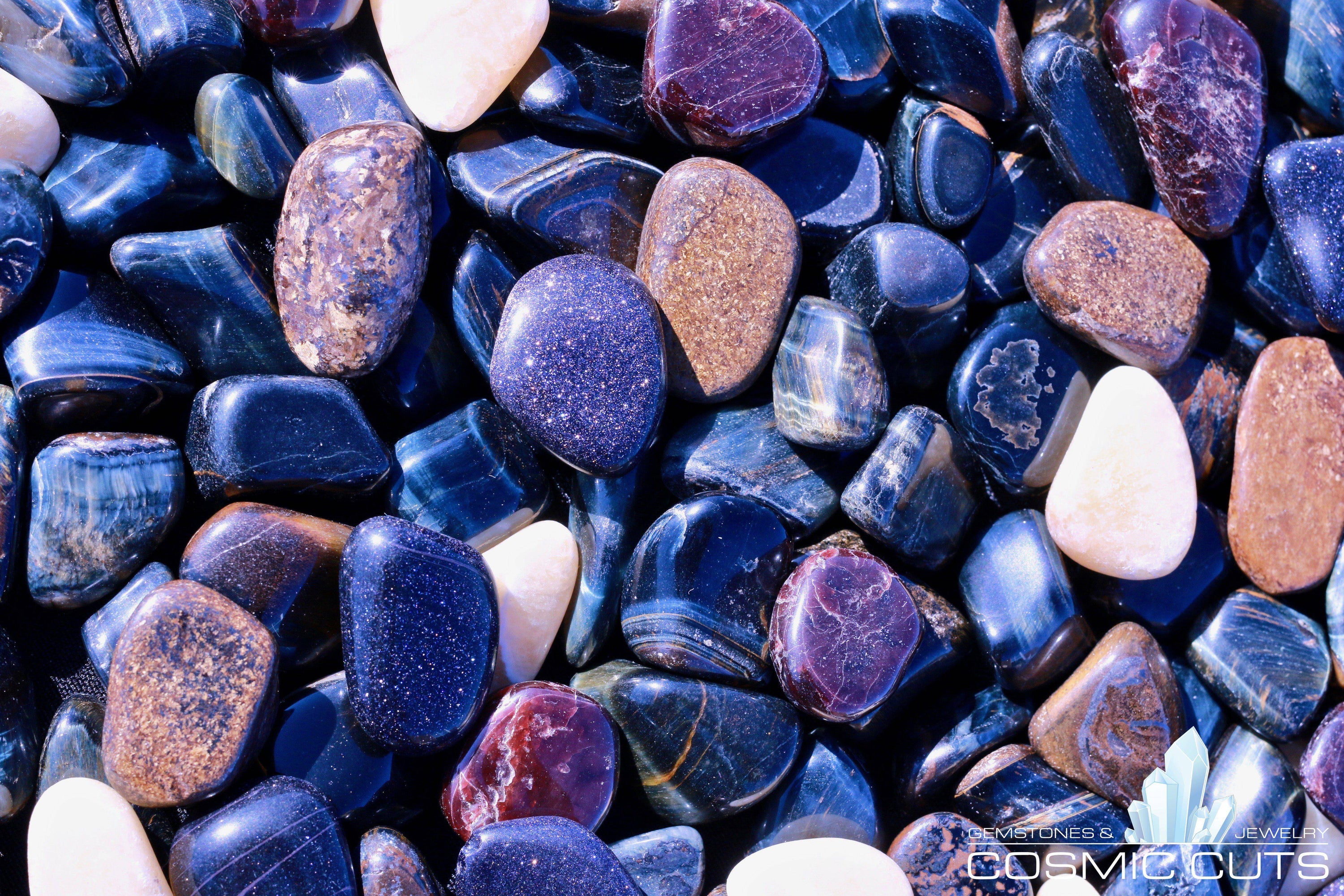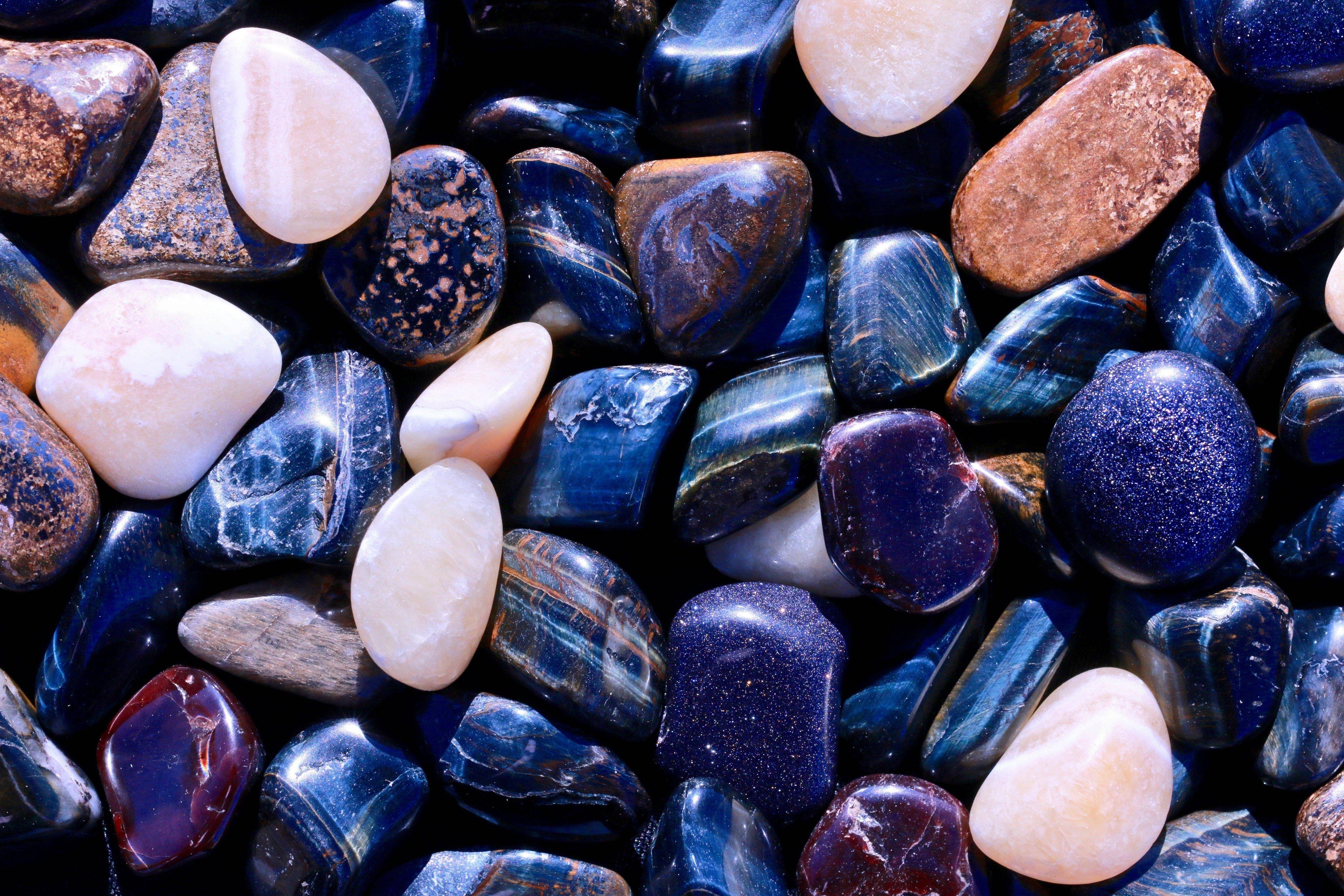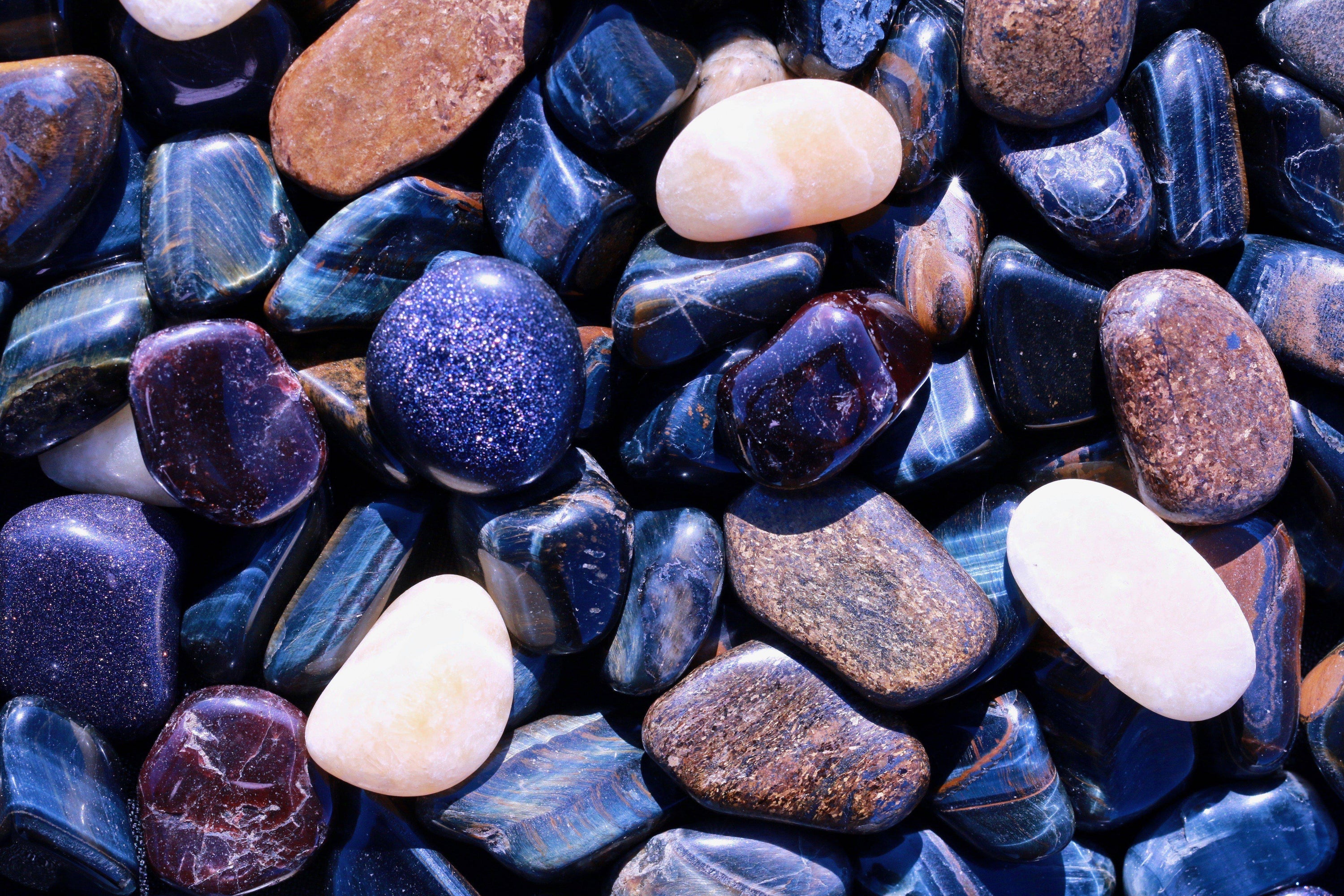 "Confidence" Healing Gemstone Collection Bag
$ 18.50
Regular price
$ 20.00
Subscription • Save
Crystals to Boost Confidence
One of the most common insecurities human beings share is the lack of confidence. We all have the power inside to be our ideal versions of ourselves, life just has a way of getting in the way.
This set will help you get out of your own way and lay out the path to your dreams. You have the power inside of you to achieve anything you want, go get it!
"Confidence" Healing Gemstone Collection
For this "Confidence" Healing Gemstone collection, we have hand selected 5 healing stones: Blue Tiger's Eye, Blue Goldstone, Bronzite, Yellow Quartz, and Garnet. The set includes one of each of these along with a bag. 
Blue Tiger' Eye
1st Crystal – Improves Self-Worth – Power – Heals Emotional Wounds
Blue Tiger's Eye is extremely effective for improving confidence. It improves self-worth, personal power, and the confidence that comes from within. It inspires us to heal emotional wounds and access our own personal power. It offers a soothing, tranquil energy that motivates us to set aside our fears, try new things, and accomplish our dreams.
Blue Goldstone
2nd Crystal – Reduces Aggression – Promotes Harmony – Good Luck
Known as the "Stone of Confidence and Ambition," Blue Goldstone opens up self-discovery and expression. It opens the mind and improves motivation and courage. It attracts recognition, success, and good fame your way and generates it's own powerful energy. Provides good luck and grants wishes. It also provides protection against psychic attacks and harmful energies.
Bronzite
3rd Crystal – Reduces Self-Doubt – Reduces Insecurity – Boosts Confidence
The "Stone of Focused Energy and Courtesy," Bronzite is a very powerful gemstone boosting the type of self-confidence that reveals itself in the most harmonious way. It reduces self-doubt, insecurity, and self-defeating thoughts. It enhances our belief in ourselves and provides the composure needed to handle difficult people and situations with ease. It also ricochets negative energy right back at the source.
Yellow Quartz
4th Crystal – Brings Forth Change – Increases Life Force – Improves Self-Worth
Yellow Quartz assists in helping us in making the necessary changes to be the person you desire to be in life. It makes you feel more alive with the energy of the sun and fills you with joy and vitality. It improves self-worth, confidence, and provides relief from burnout. It also raises the life force within yourself
Garnet
5th Crystal – Inspires Charisma – Inspires Strength – Raises Inspiration
The "Stone of Health," Garnet provides strength, protection, balance, vitality, stability and security. It brings a spiritual energy that grounds and rejuvenates and even brings good luck. It is one of the best stones to inspire motivation, inspiration, creativity, and charisma. Get ready to take on the world!
How to Meditate With Confidence Crystals
These crystals help deepen and strengthen the results of meditation and chakra opening. Each crystal has a different energy, and some crystals work to enhance the energy of the chakras.
When you meditate with crystals that share the energy of the chakras (chakra crystals), your meditation practice and your results will be more powerful. You might choose to place the chakra crystals in your palm as you meditate, or you can place them on the body in the area of each chakra while lying down (the clear quartz will be placed above your head).
As you meditate, visualize the chakra crystals pouring their energy into your chakras one at a time.
Our Shipping & Return Policy
All items 70 lbs. and under ship within 48 hours. All other items will ship within 3 business days via pallet. We have years of experience with handling these items, and we ensure that your crystal arrives in mint condition. In cases of large items, please include a phone number so the freight company can schedule delivery.

All items are 100% insured and expertly packed in top quality shipping materials. Returns are accepted for practical reasons. Buyers are responsible for filing insurance claims.
International Shipping 
Please include a phone number for the duty entry process. All international shipping prices are calculated automatically when you place your order online, but you are welcome to contact us directly for more precise shipping quotes.
We are a top rated, award-winning mineral dealer offering fine mineral specimens for sale at sensible prices with outstanding customer service. We have a 99% satisfaction rate, we value our customers tremendously, and we take pride in providing an excellent experience.
"Confidence" Healing Gemstone Collection Bag
$ 18.50
Regular price
$ 20.00