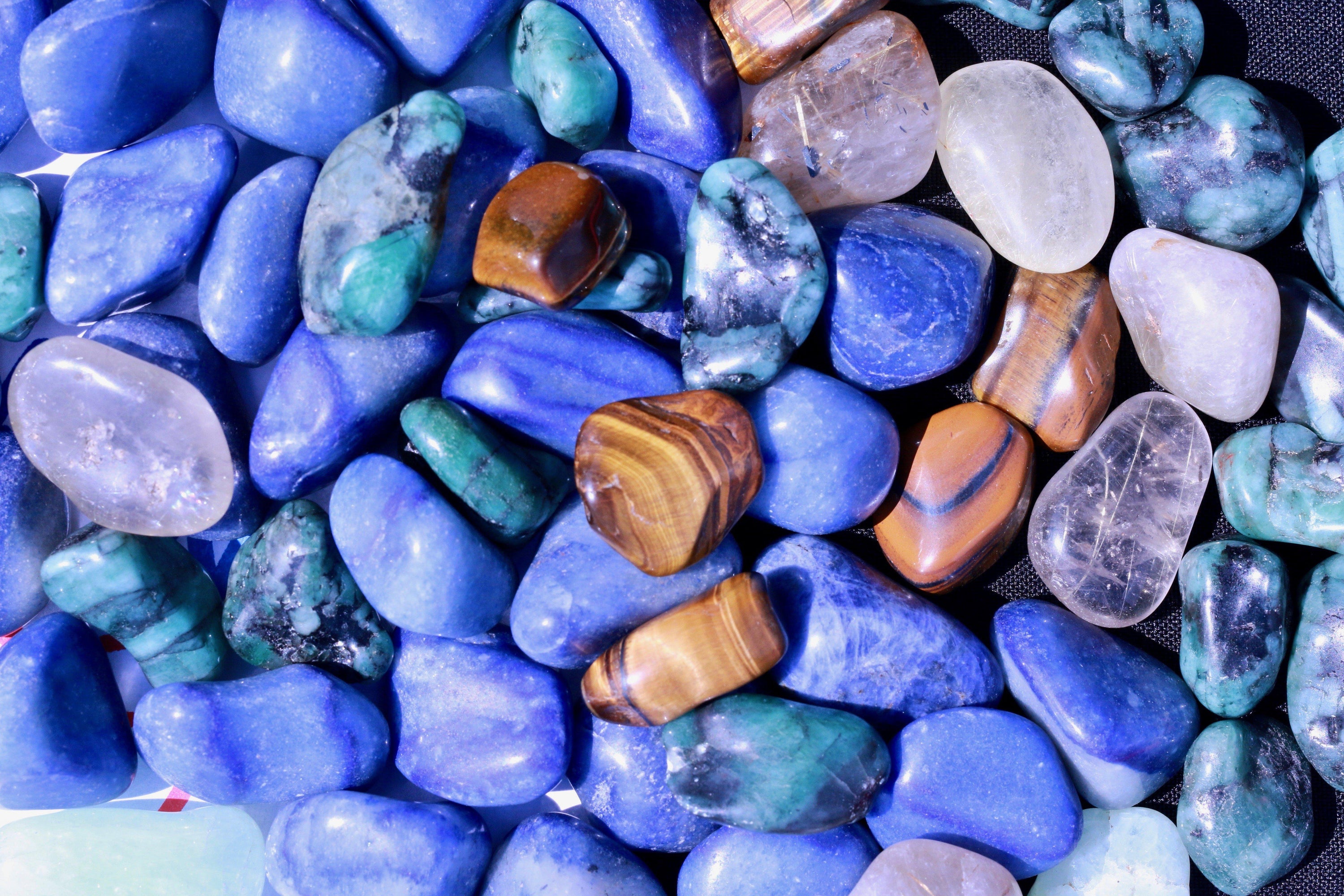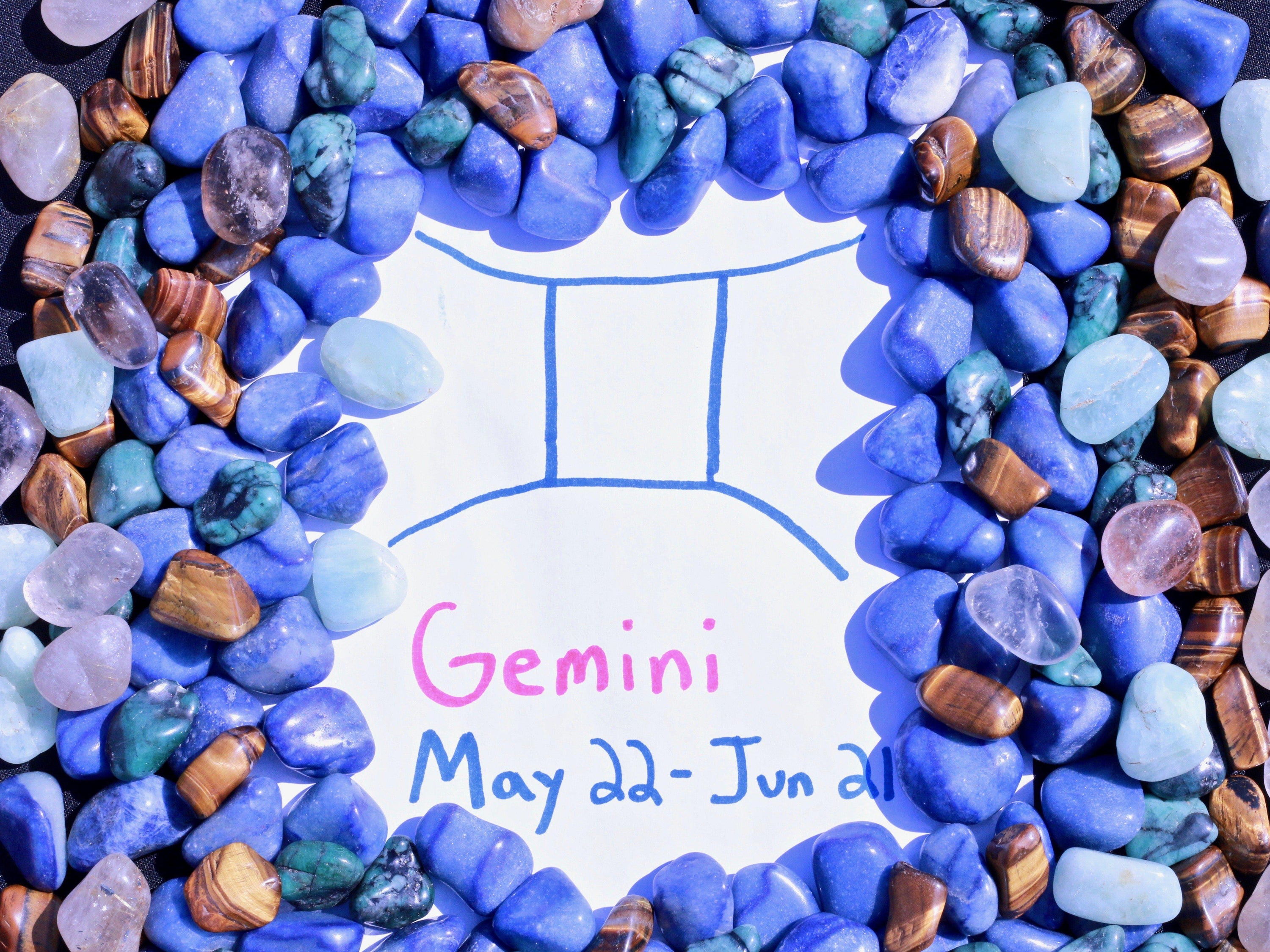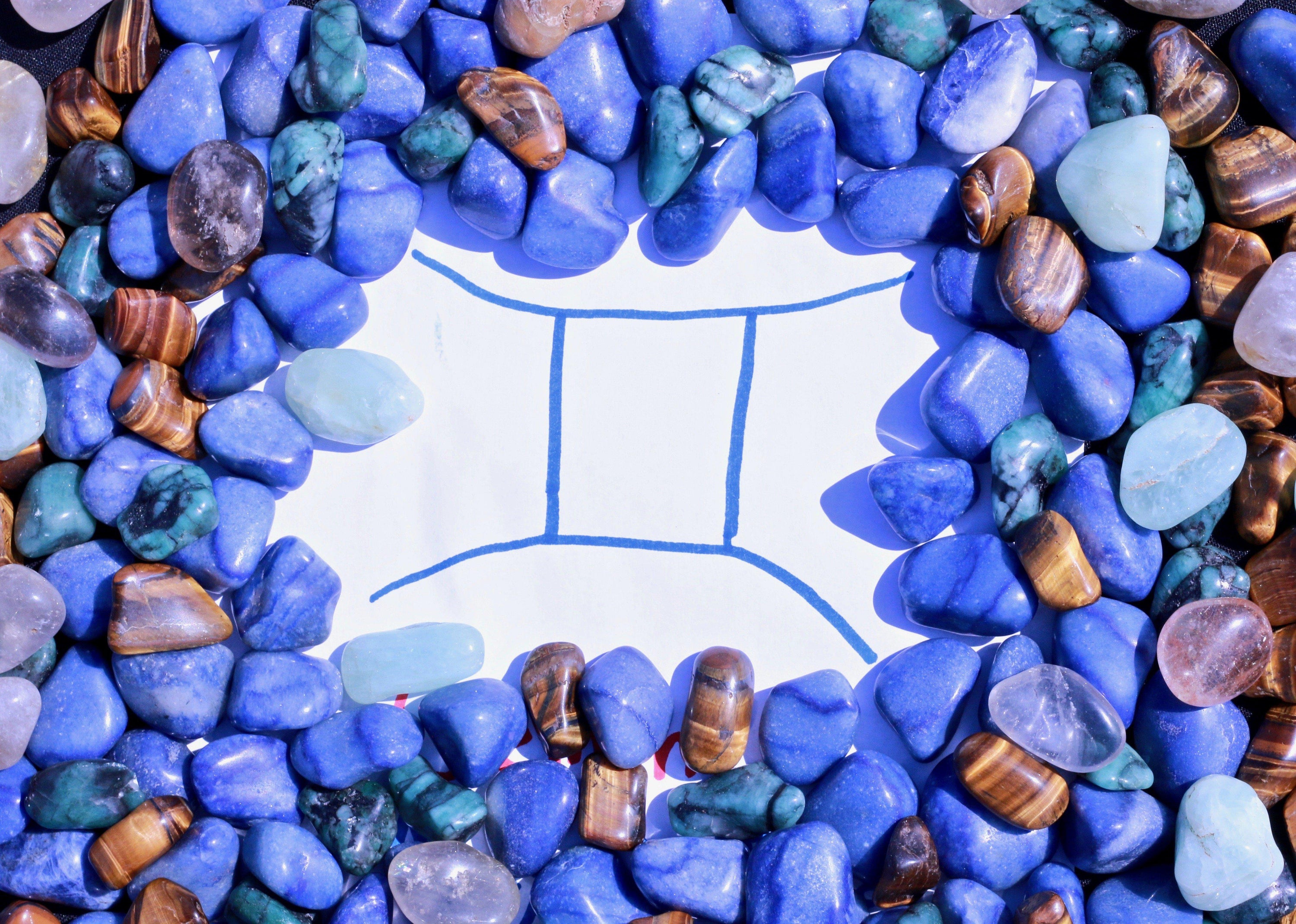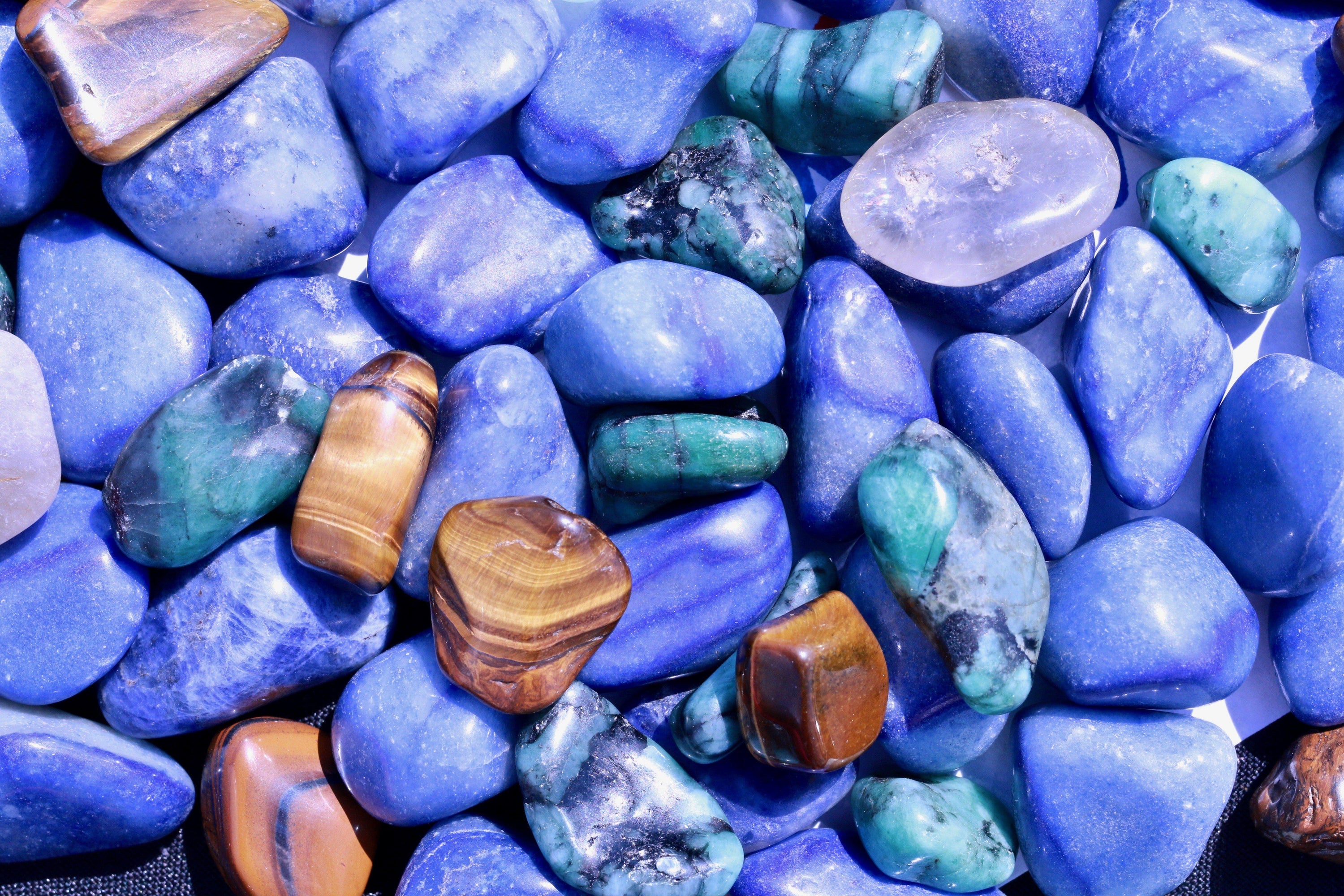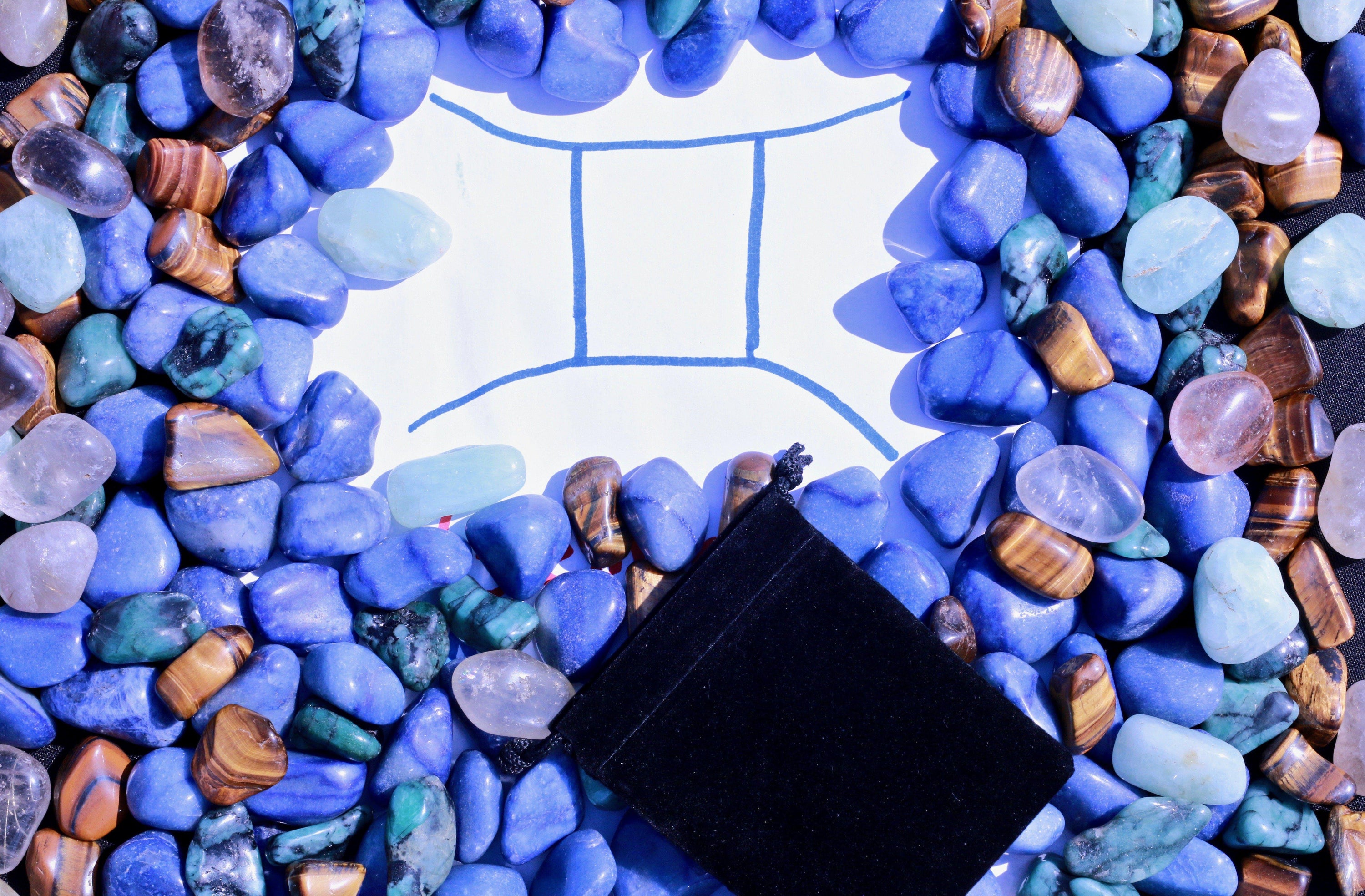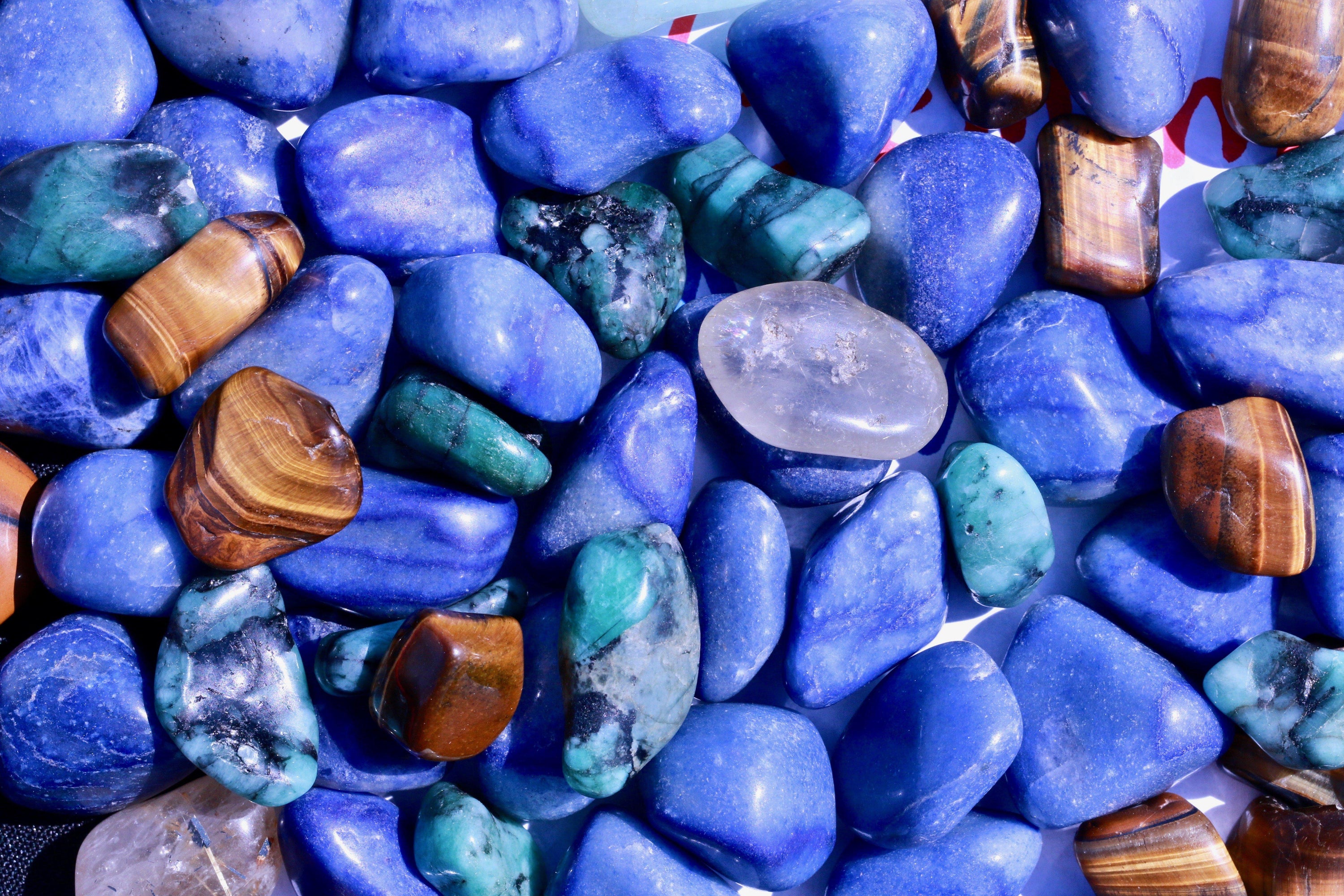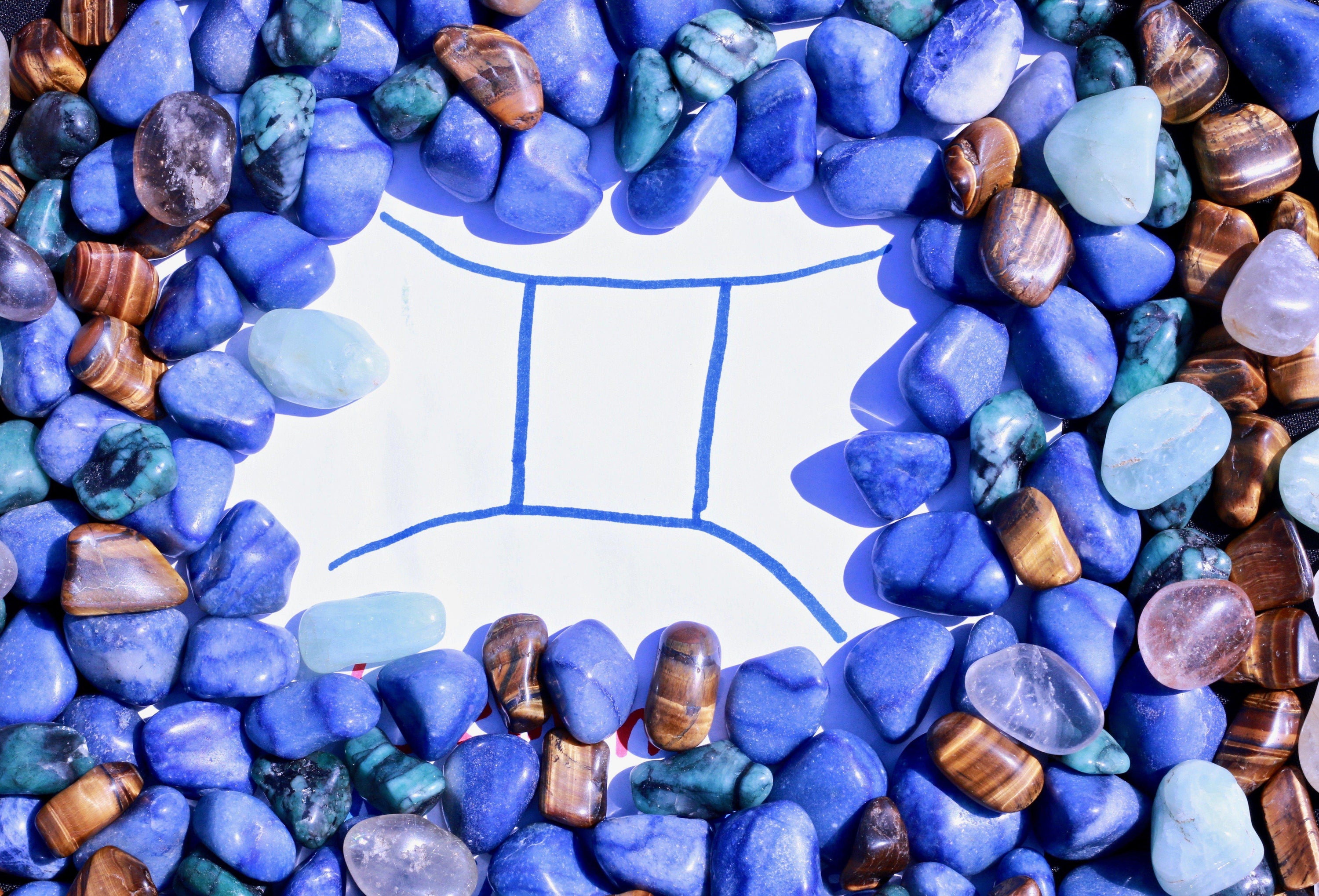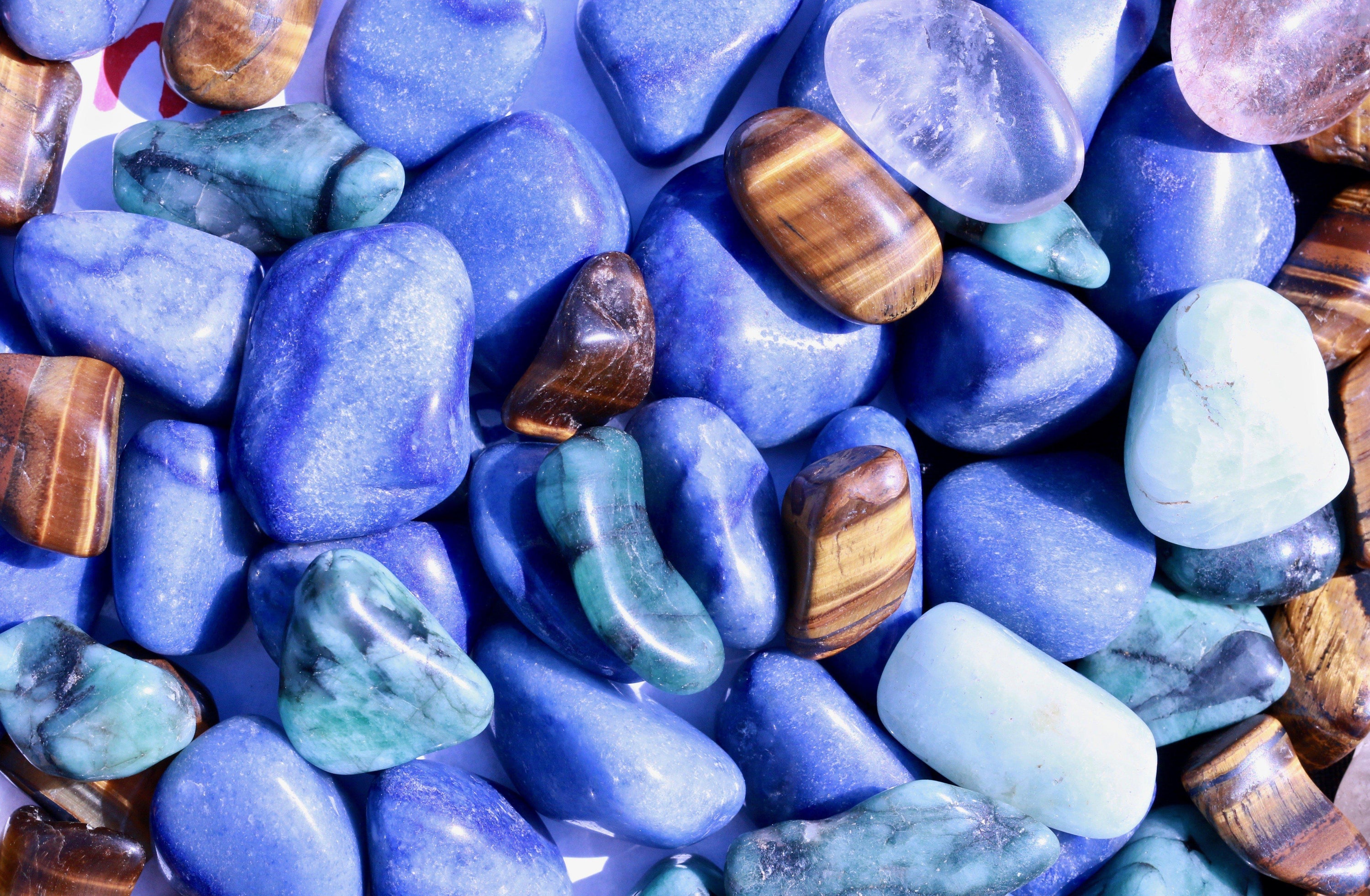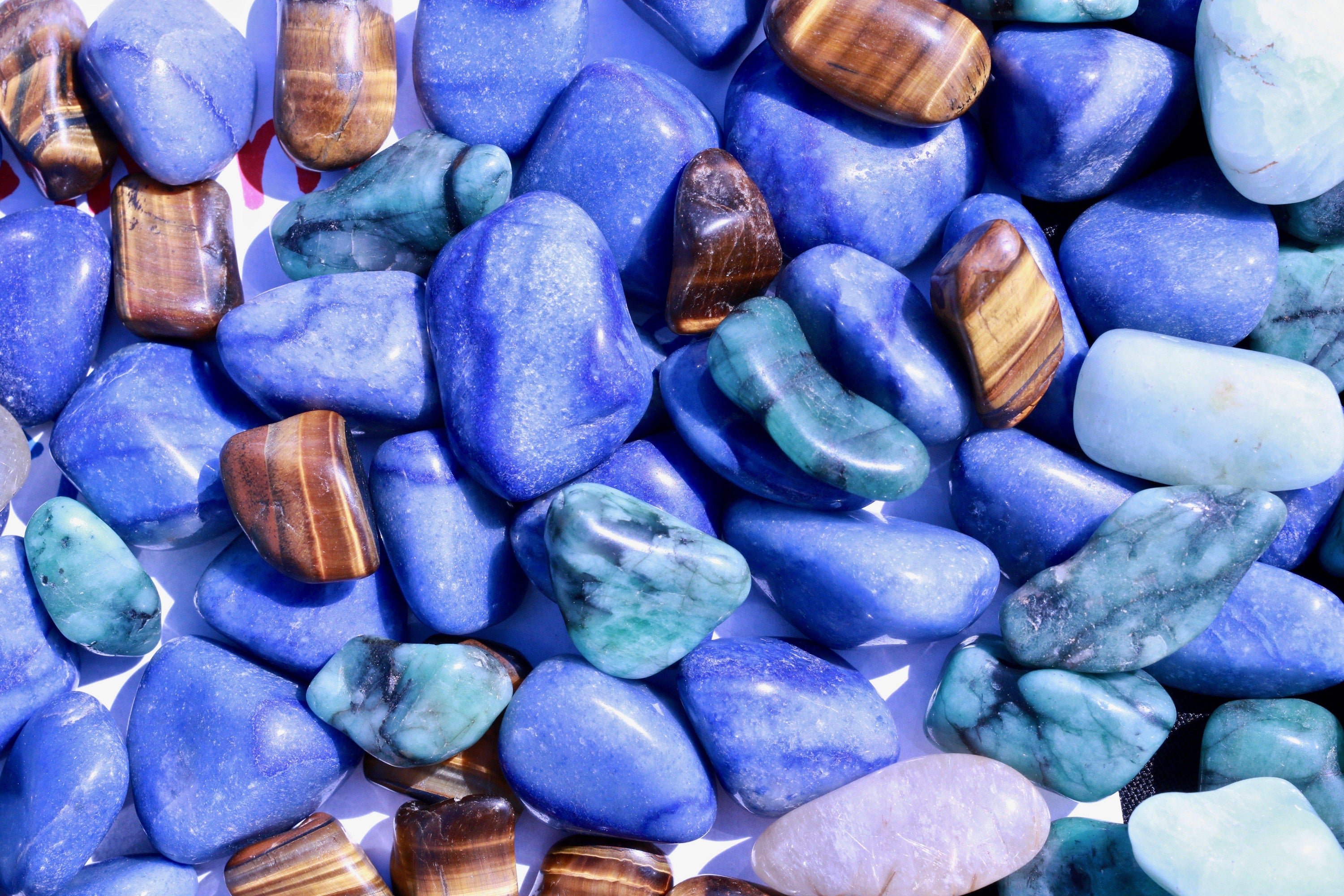 "Gemini" Zodiac Sign Gemstone Collection Bag
$ 18.50
Regular price
$ 20.00
Subscription • Save
Gemini Crystals
The intellectual conversationalist, Gemini is the third sign of the zodiac. They thirst for learning, meeting new people, and discovering new places. They love sharing what they've learned with other people and developing meaningful, fulfilling relationship.
Gemini highly values fun and adventure and is often the life of party. They have bright, shiny personalities, flourishing imaginations, and are very witty.
The Gemini is represented by the twins, yin and yang. This means they can be one side of the spectrum one day, and the opposite end of the spectrum the next day and seemingly have the energy of two people.
This allows them to see both sides of any issue, but can often mean that their personalities differ drastically from day to day. This can make them a bit testy and fidgety. Their moods can change in an instant making them dynamic, flexible, and adaptable.
They excel in their careers being objective, seeing problems that arise from multiple perspectives, and having well thought out ideas. They have a childlike wonder about that that usually last their entire lives.
They love games, sports, parties. social gatherings, and any situation where their personalities can shine.
Learn more in our blog about Gemini Crystals here!
"Gemini" Zodiac Sign Healing Gemstone Collection Set
For this "Gemini" Zodiac Sign Healing Gemstone collection, we have hand selected 5 healing stones: Rutilated Quartz, Tiger's Eye, Emerald, Aquamarine, Blue Quartz. The set includes one of each of these along with a bag. 
Rutilated Quartz
1st Crystal – Self Understanding – Balances Chakras – Higher Consciousness
Rutilated Quartz unleashes our true authenticity and helps us understand ourselves in ways we wouldn't otherwise. This helps the Gemini recenter and come back to its roots. It is a cleansing, uplifting stone that serves as a guardian angel, supercharging the intuition and helping us solve problems from a new light. It cleanses and balances the chakras and sets the Gemini up for spiritual awakening. Rutilated Quartz also provides guidance from the higher consciousness and intuition. It also helps the Gemini make the right choices and see solutions they wouldn't normally see. It takes the Gemini from feeling trapped or stuck to being empowered.
Tiger's Eye
Balance & Serenity – Promotes Good Decisions - Strength & Vitality
Known as the "all-seeing, all-knowing eye," Tiger's Eye improves insight and intuition. It has also been regarded as a stone of courage due to its link to the tiger in Eastern mythology, and it has been noted throughout history as a stone of prosperity. It integrates the Gemini's spiritually with physical life. It brings balance and unity to the extremes and opposites the Gemini might experience. It attracts wealth through good decision-making and helps the Gemini stay sharp and pay more attention to the details of life. It improves willpower, emotional strength, and perseverance. It assists us in coming up with creative solutions to turn a crisis around. It boosts physical strength and vitality and balances the hormones and emotions.
Aquamarine
3rd Crystal – Improves Relationships –Soothing – Good Luck & Prosperity
This is a great gemstone for the Gemini because it improves relationships and helps them discover the ways their ego is causing them to overreact, manipulate, victimize or abuse others. Aquamarine is the seawater stone, and as such, it is very soothing, helps us learn to "flow with the waters of life," and is said to be good luck for anyone traveling by water. It carries a gentle energy, but is known as the stone of empowerment, indicating that it provides power without force. Brings a calming, cleansing energy into any space. It inspires truth and trust and helps the Gemini go with the flow and better handle change. It opens up loving lines of communication.
Blue Quartz
4th Crystal – Communication & Order – Promotes Peace  – Connection
A stone of communication and order, Blue Quartz promotes peace and tranquility in the life of the Gemini, making it the ideal crystal to use in disagreements or bargaining. Blue Quartz reduces stress, anxiety, fear, and hyperactivity and cleanses the aura of the Gemini. It opens up loving lines of communication and allows the upper and lower chakras to work together seamlessly. It enhances communication, connection, and understanding and opens up communication with angels and higher beings. Blue Quartz also removes feelings of depression and negativity and replaces them with positive feelings of joy and peace. It helps the Gemini speak about their spirituality and inner truths more openly and clearly.
Emerald
5th Crystal – Successful Love – Inspiration & Vitality – Cooperation
Emerald is a gemstone of renewal, hope, and growth. It brings fresh tranquility, a fresh perspective, and vitality to the heart and soul. It carries a unifying energy that promotes friendship and marital happiness. It is the gemstone of successful love that activates inspiration, motivation, passion, and creativity into the heart of the Aquarius. It promotes patience, compassion, and unconditional love and improves intuition, clairvoyance, and psychic abilities. it enhances mental clarity, memory, and wisdom.
How to Meditate With Gemini Zodiac Sign Crystals
These crystals help deepen and strengthen the results of meditation and chakra opening. Each crystal has a different energy, and some crystals work to enhance the energy of the chakras.
When you meditate with crystals that share the energy of the chakras (chakra crystals), your meditation practice and your results will be more powerful. You might choose to place the chakra crystals in your palm as you meditate, or you can place them on the body in the area of each chakra while lying down (the clear quartz will be placed above your head).
As you meditate, visualize the chakra crystals pouring their energy into your chakras one at a time.
Our Shipping & Return Policy
Everything on our site ships free within the U.S. All items 70 lbs. and under ship within 24 hours. All other items will ship within 3 business days via pallet. We have years of experience with handling these items, and we ensure that your crystal arrives in mint condition. In cases of large items, please include a phone number so the freight company can schedule delivery.

All items are 100% insured and expertly packed in top quality shipping materials. Returns are accepted for practical reasons. Buyers are responsible for filing insurance claims.
International Shipping 
Please include a phone number for the duty entry process. All international shipping prices are calculated automatically when you place your order online, but you are welcome to contact us directly for more precise shipping quotes.
We are a top rated, award-winning mineral dealer offering fine mineral specimens for sale at sensible prices with outstanding customer service. We have a 99% satisfaction rate, we value our customers tremendously, and we take pride in providing an excellent experience.
"Gemini" Zodiac Sign Gemstone Collection Bag
$ 18.50
Regular price
$ 20.00