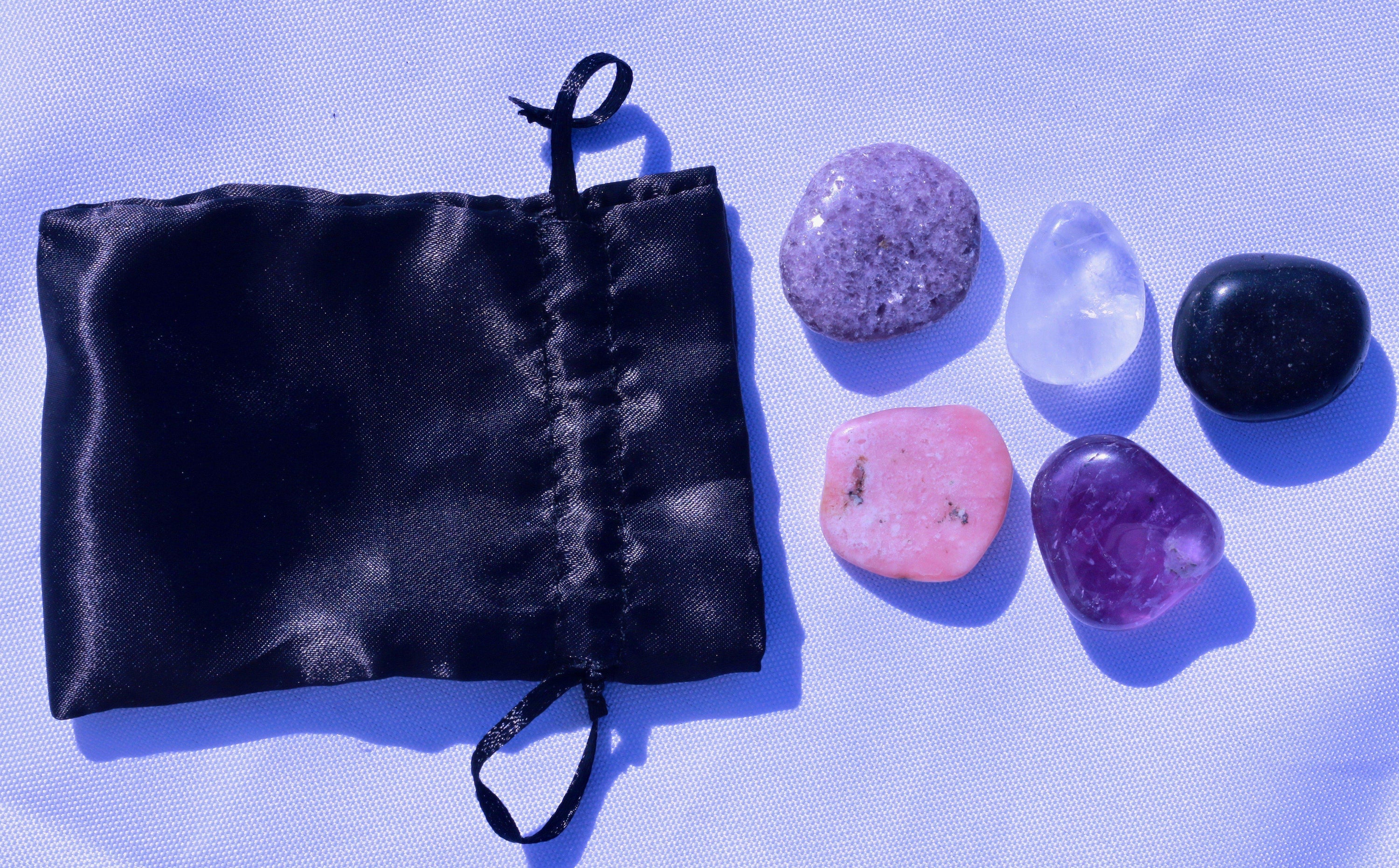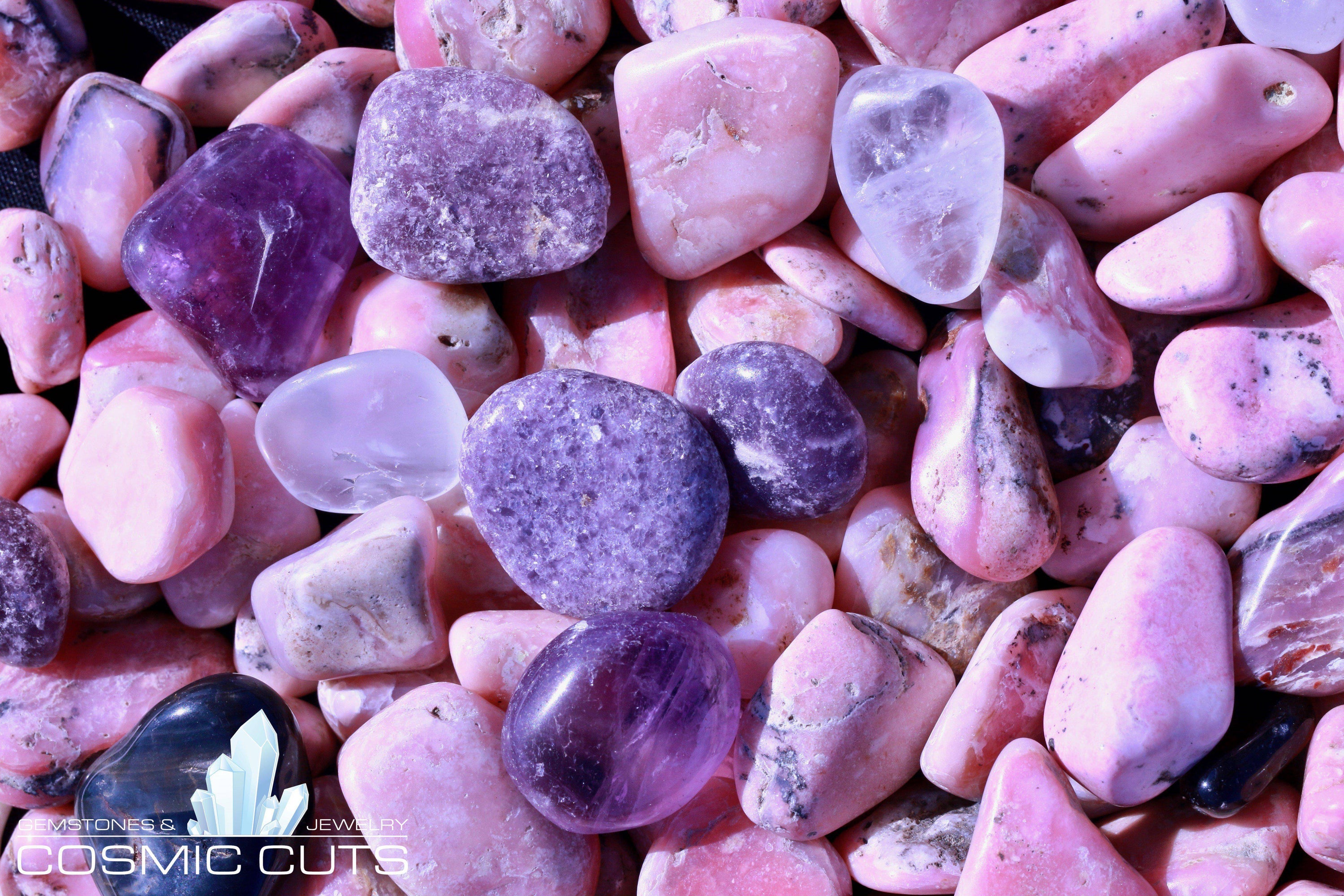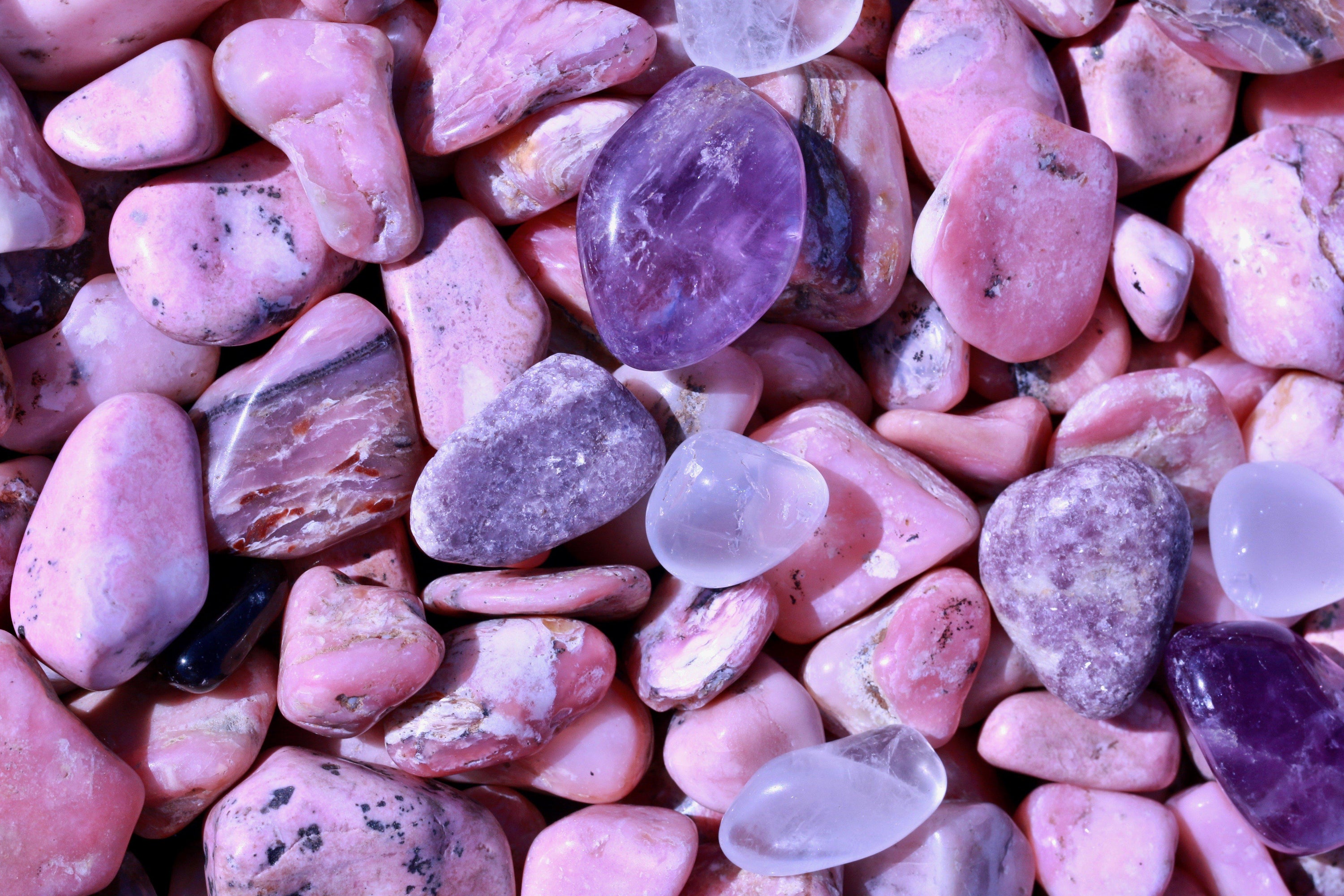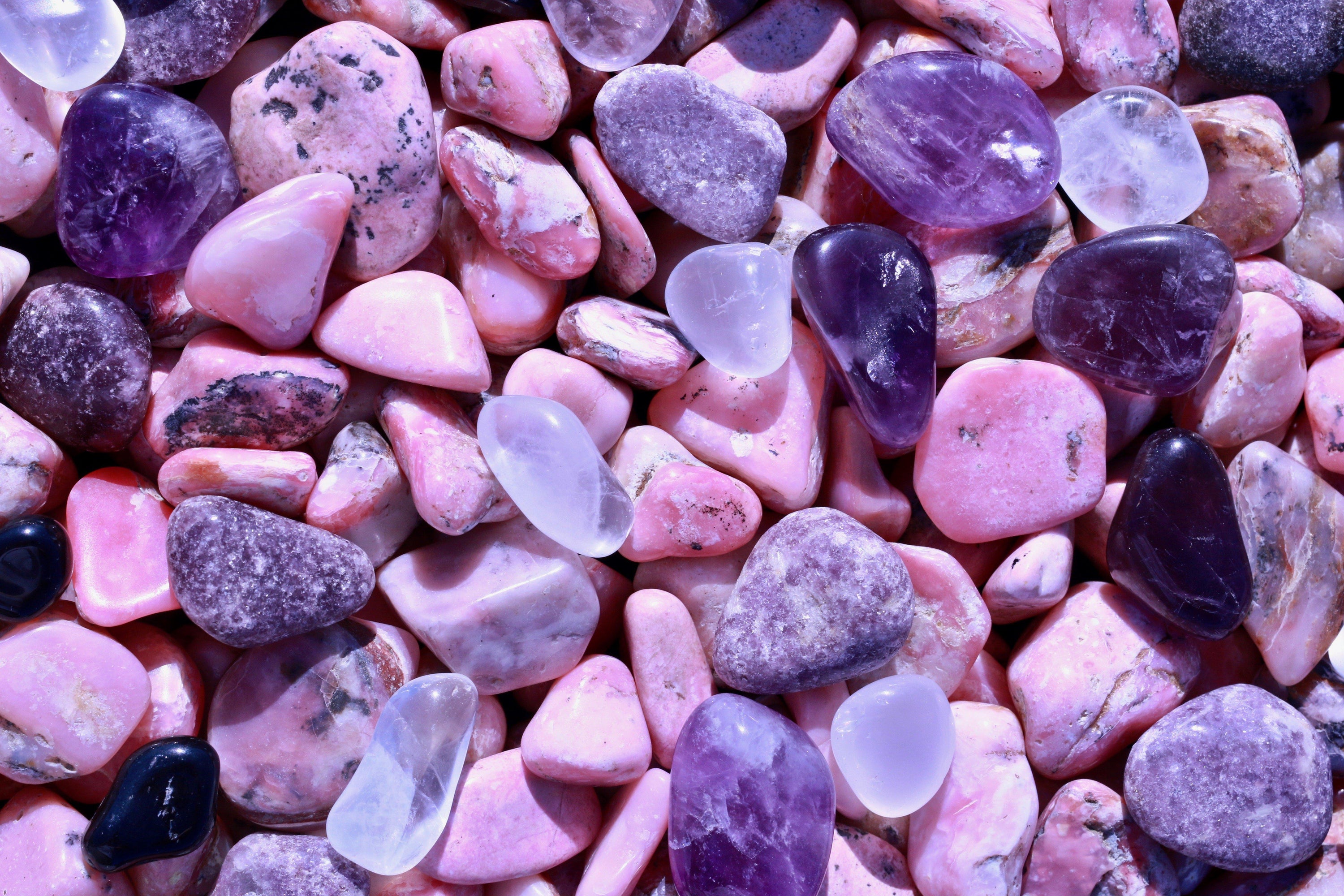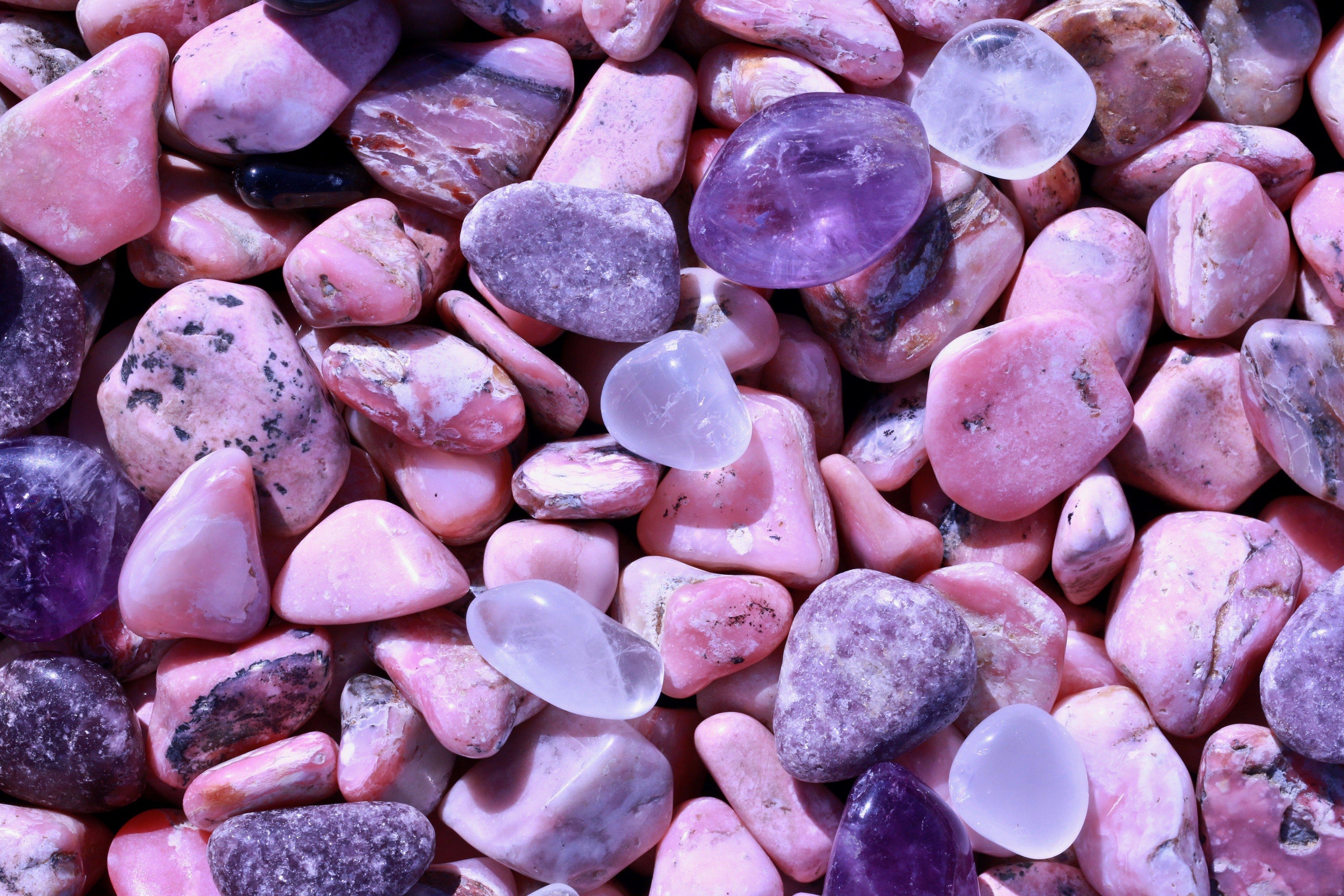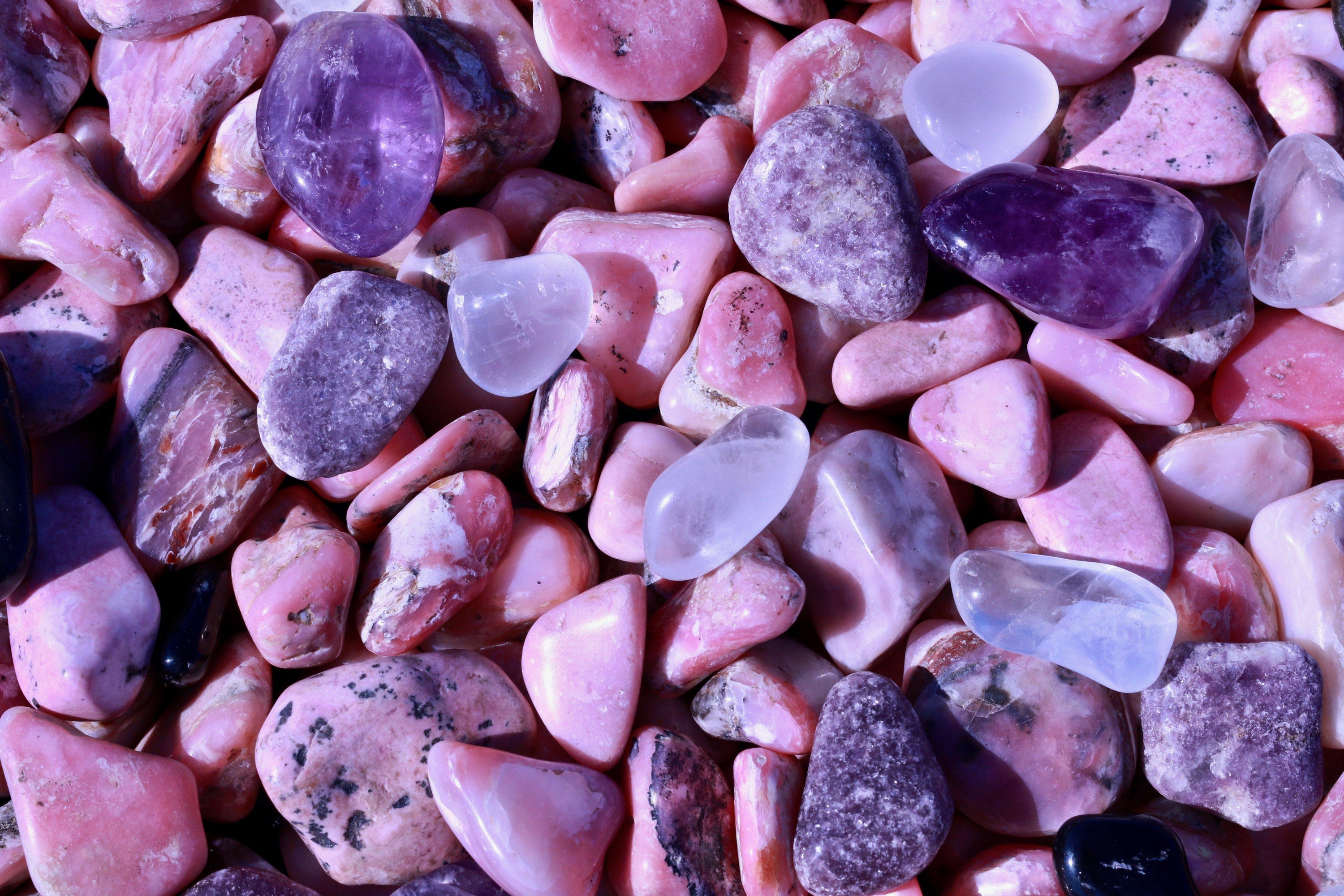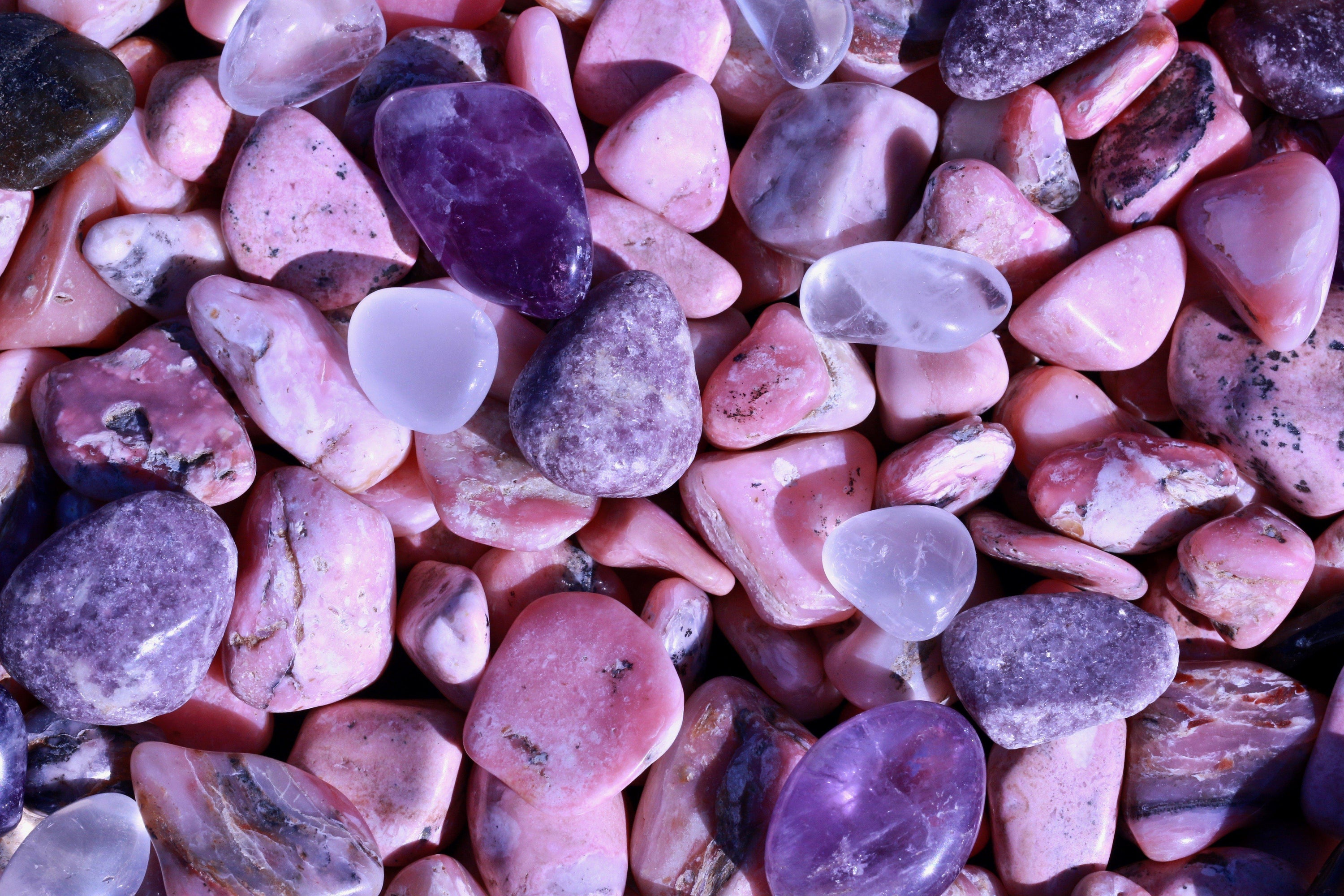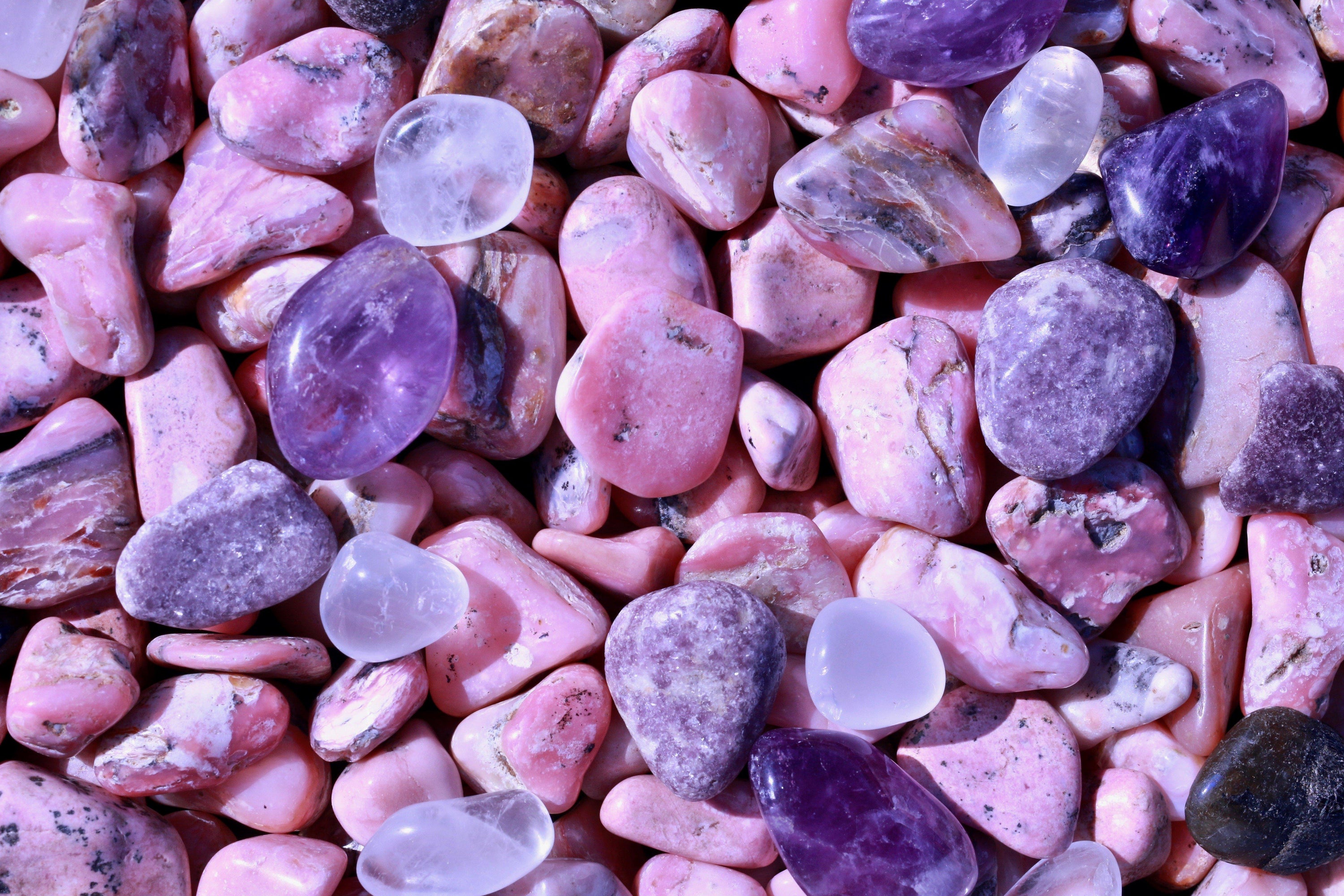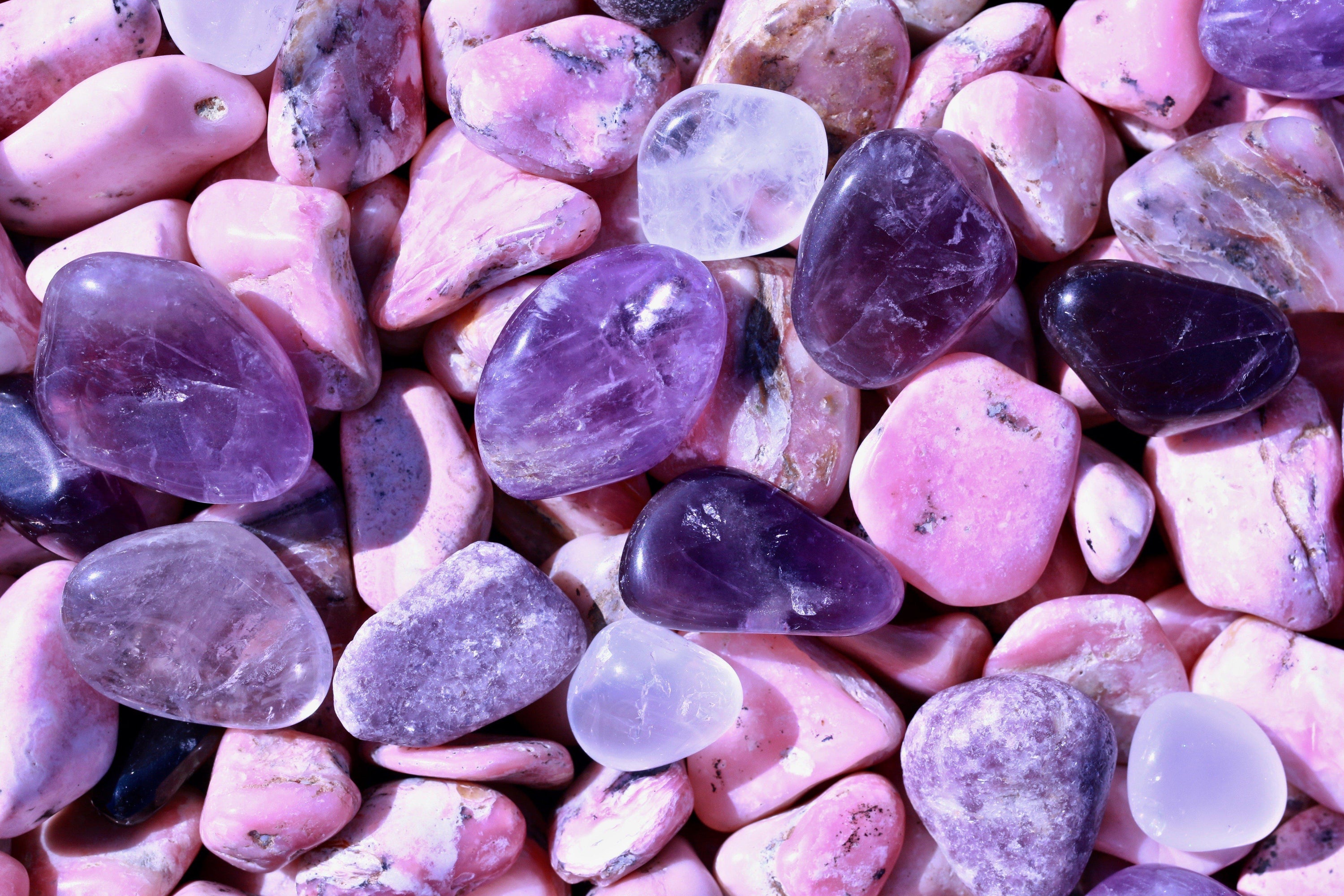 "Grieving / Bereavement" Healing Gemstone Collection Bag
$ 18.50
Regular price
$ 20.00
Subscription • Save
Crystals for Grief & Bereavement
When you lose somebody that you love, all you have left is their treasured memories. Hold on tight to those, and if you do, some positive changes can come from your loss.
When somebody you love passes on, it is often difficult to pick up the pieces and move on; it is important to remember that like yin and yang, death is an important part in life. You must continue with your journey and use your treasured memories as a guiding light.
Though it might be tempting to sink into a depression, it is not what your loved one wants you to do.
This Healing Gemstone Collection includes Amethyst, Pink Rhodonite, Black Onyx, Lepidolite, Clear Quartz. These are the best gemstones available for grieving and bereavement, may they serve you well.
"Grieving / Bereavement" Healing Gemstone Collection Set
For this "Grieving / Bereavement" Healing Gemstone collection, we have hand selected 5 healing stones: Amethyst, Pink Rhodonite, Black Onyx, Lepidolite, and Clear Quartz. The set includes one of each of these along with a bag. 
Amethyst
1st Crystal – Positive Outlook – Communication With the Divine – Positivity
Amethyst is a wonderful gemstone for relieving grief and giving you a positive outlook on life. It promotes the work of the crown chakra to enhance communication with the divine and provides a sense of calm and wellbeing. It counteracts negative entities entities in the environment and deepens understanding of yourself and others. It produces a magnetic field that provides positive results to all living beings.
Pink Opal
Heals Trauma – Forgiveness and Compromise - Provides Stress and Anxiety
Pink Opal is a positivity powerhouse gemstone that heals emotional pain and trauma. It promotes forgiveness and compromise and helps you discover and live our unique purposes aligned with universal truth. Provides stress and anxiety relief and a calming, centered energy that deters panic. It also assists in regaining our power and physical energy after a trauma. It brings attention to situations and people who aren't what they seen.
Black Onyx
3rd Crystal – Personal Strength – Elicits Transformation – Spiritual Awakening
Black Onyx carries the energy of the dusk when darkness gives way to the light. It shows you the way to your personal strength by helping you make new perceptions and insights about yourself that transforms you from the inside out. It helps you remove your masking understand who you really are by helping you see the darkness within us before seeing the light. It elicits transformation and spiritual awakening and improves physical and emotional energy and strength.
Lepidolite
4th Crystal – Improves Mood – Helps Us Through Difficult Times – Happiness
Known as the "Peace Stone," Lepidolite is the best gemstone for improving mood and reducing anxiety. It helps us through difficult times and assists us in seeing the good that comes from our suffering. It is composed of lithium which is in anti anxiety medications. It helps us feel whole and complete without having to look outside of ourselves for happiness. It inspires us to discover happiness through ourselves and the universe and it shows us our true nature.
Clear Quartz
5th Crystal – Healing Energy – Enhances Spiritual Growth – Answers Prayers
This highly versatile stone is like a source of light in our lives and is considered to be the perfect jewel. It draws emotional pain away from the body and cleanses the inner spirit. Clear Quartz amplifies the healing properties of other crystals and gemstones. It can be programmed to amplify an intention, such as attaining a goal, providing healing energy, enhancing spiritual growth, or answering our prayers. Clear quartz is a highly versatile stone that is like a source of light in our lives and is considered to be the perfect jewel. It can be programmed to amplify an intention, such as attaining a goal, providing healing energy, enhancing spiritual growth, or answering our prayers.
How to Meditate With Grieving / Bereavement Crystals
These crystals help deepen and strengthen the results of meditation and chakra opening. Each crystal has a different energy, and some crystals work to enhance the energy of the chakras.
When you meditate with crystals that share the energy of the chakras (chakra crystals), your meditation practice and your results will be more powerful. You might choose to place the chakra crystals in your palm as you meditate, or you can place them on the body in the area of each chakra while lying down (the clear quartz will be placed above your head).
As you meditate, visualize the chakra crystals pouring their energy into your chakras one at a time.
Our Shipping & Return Policy
Everything on our site ships free within the U.S. All items 70 lbs. and under ship within 24 hours. All other items will ship within 3 business days via pallet. We have years of experience with handling these items, and we ensure that your crystal arrives in mint condition. In cases of large items, please include a phone number so the freight company can schedule delivery.

All items are 100% insured and expertly packed in top quality shipping materials. Returns are accepted for practical reasons. Buyers are responsible for filing insurance claims.
International Shipping 
Please include a phone number for the duty entry process. All international shipping prices are calculated automatically when you place your order online, but you are welcome to contact us directly for more precise shipping quotes.
We are a top rated, award-winning mineral dealer offering fine mineral specimens for sale at sensible prices with outstanding customer service. We have a 99% satisfaction rate, we value our customers tremendously, and we take pride in providing an excellent experience.
"Grieving / Bereavement" Healing Gemstone Collection Bag
$ 18.50
Regular price
$ 20.00