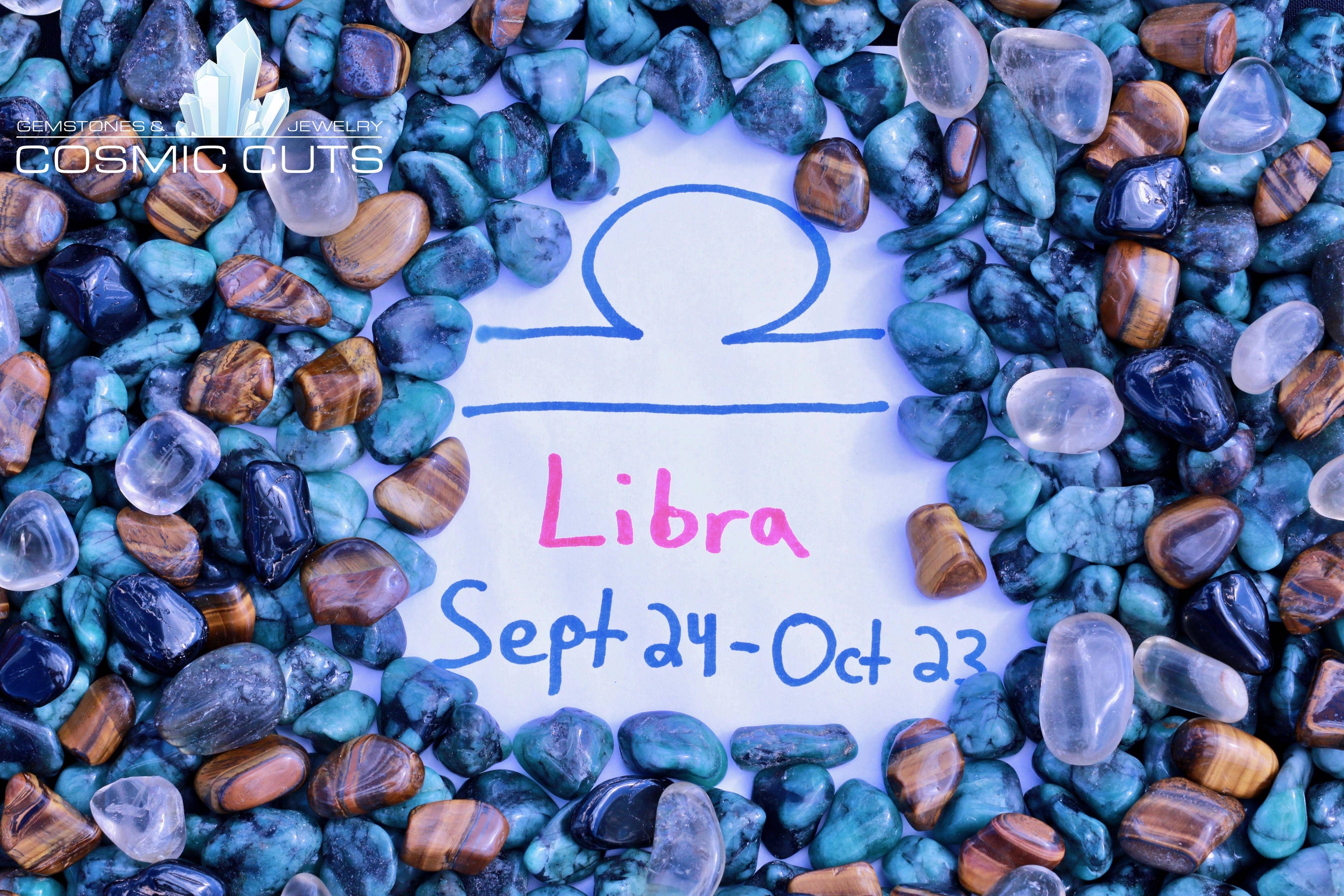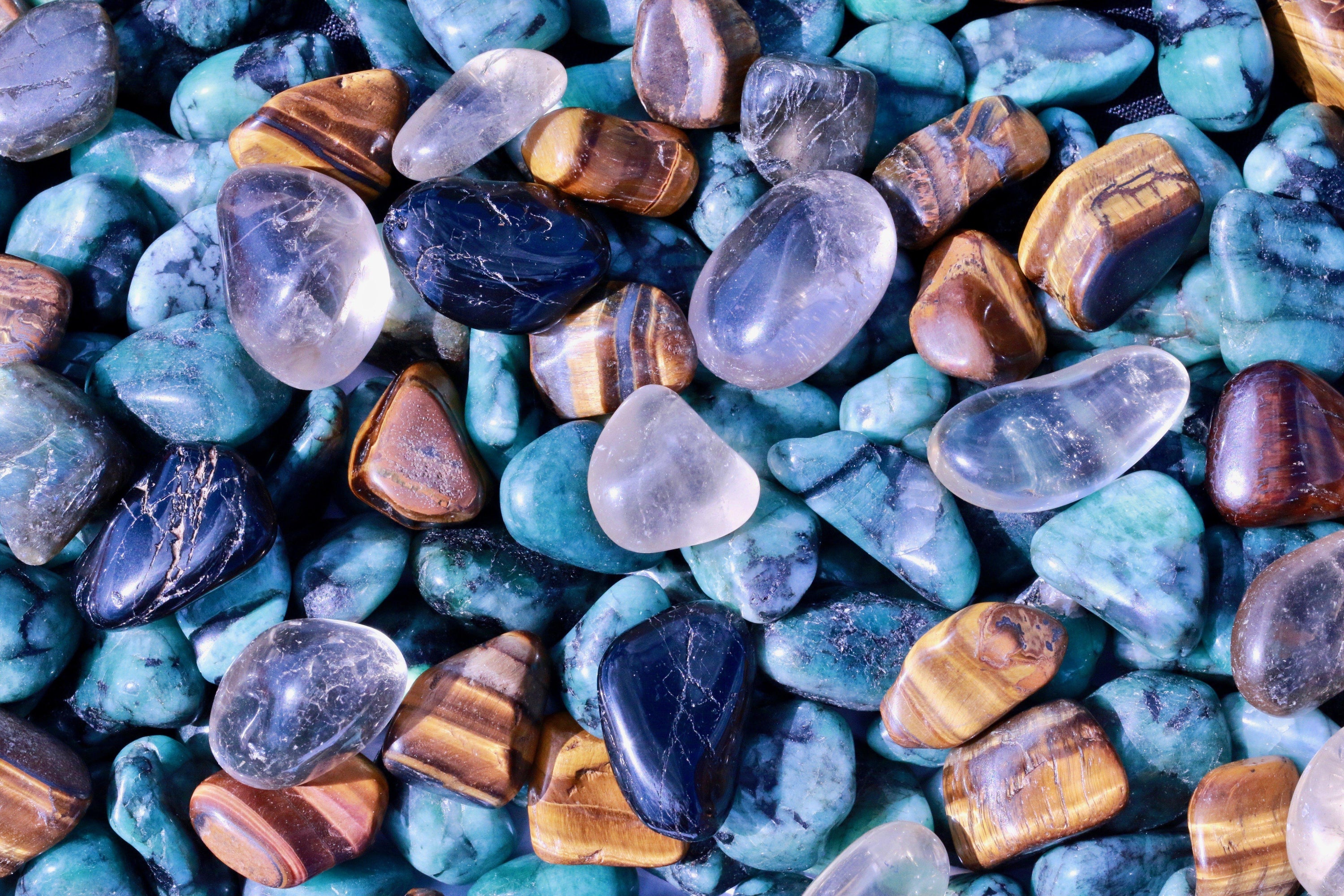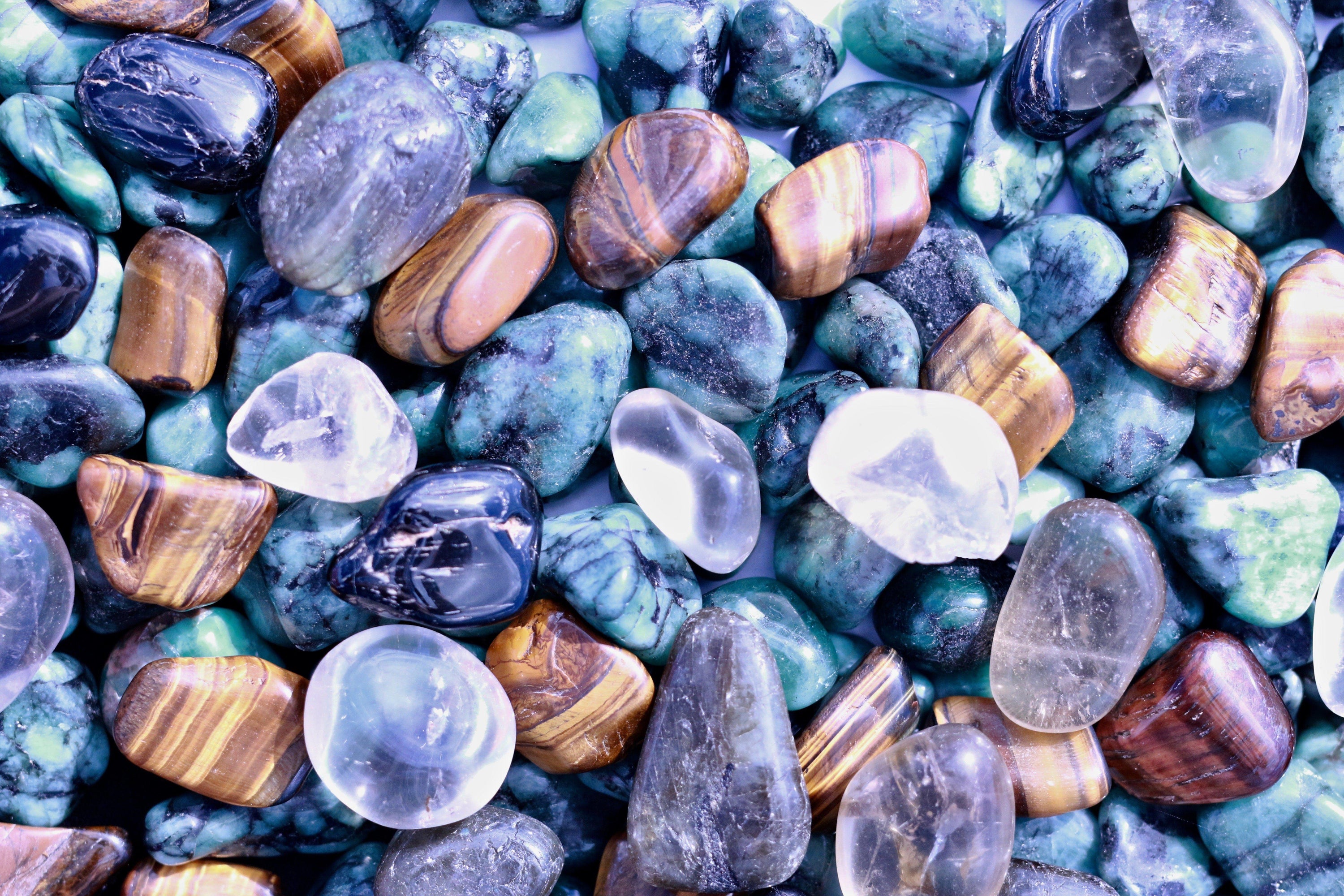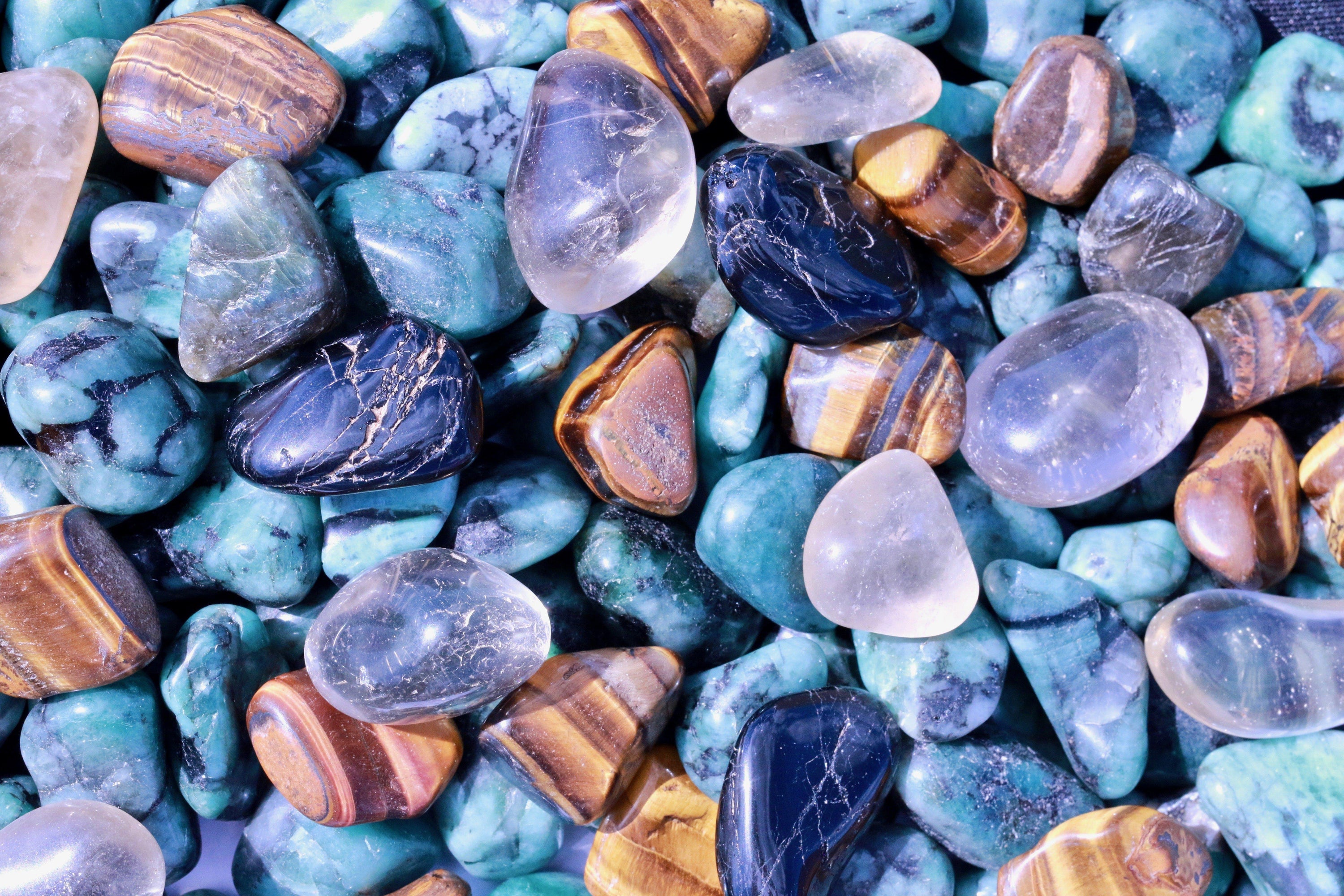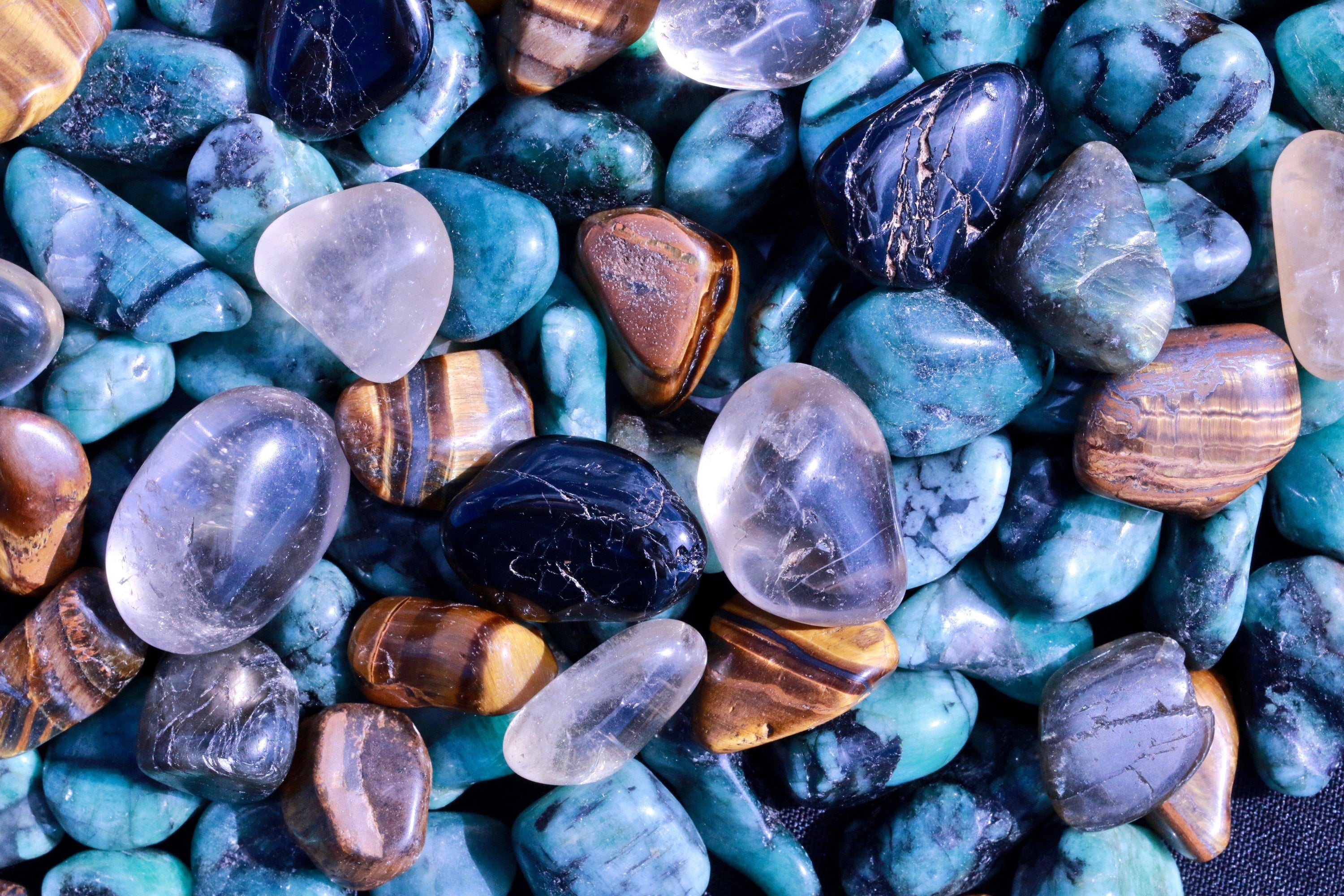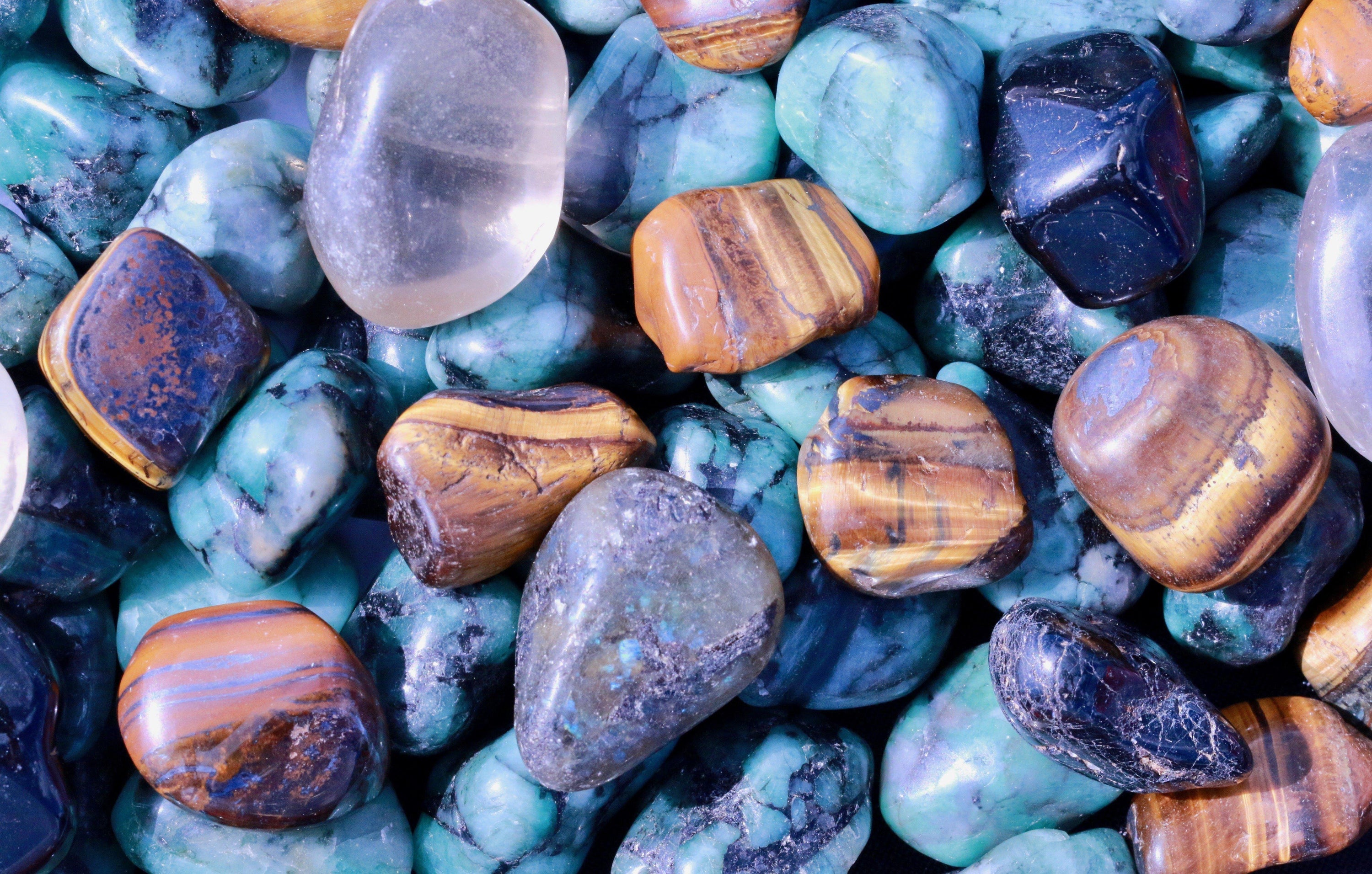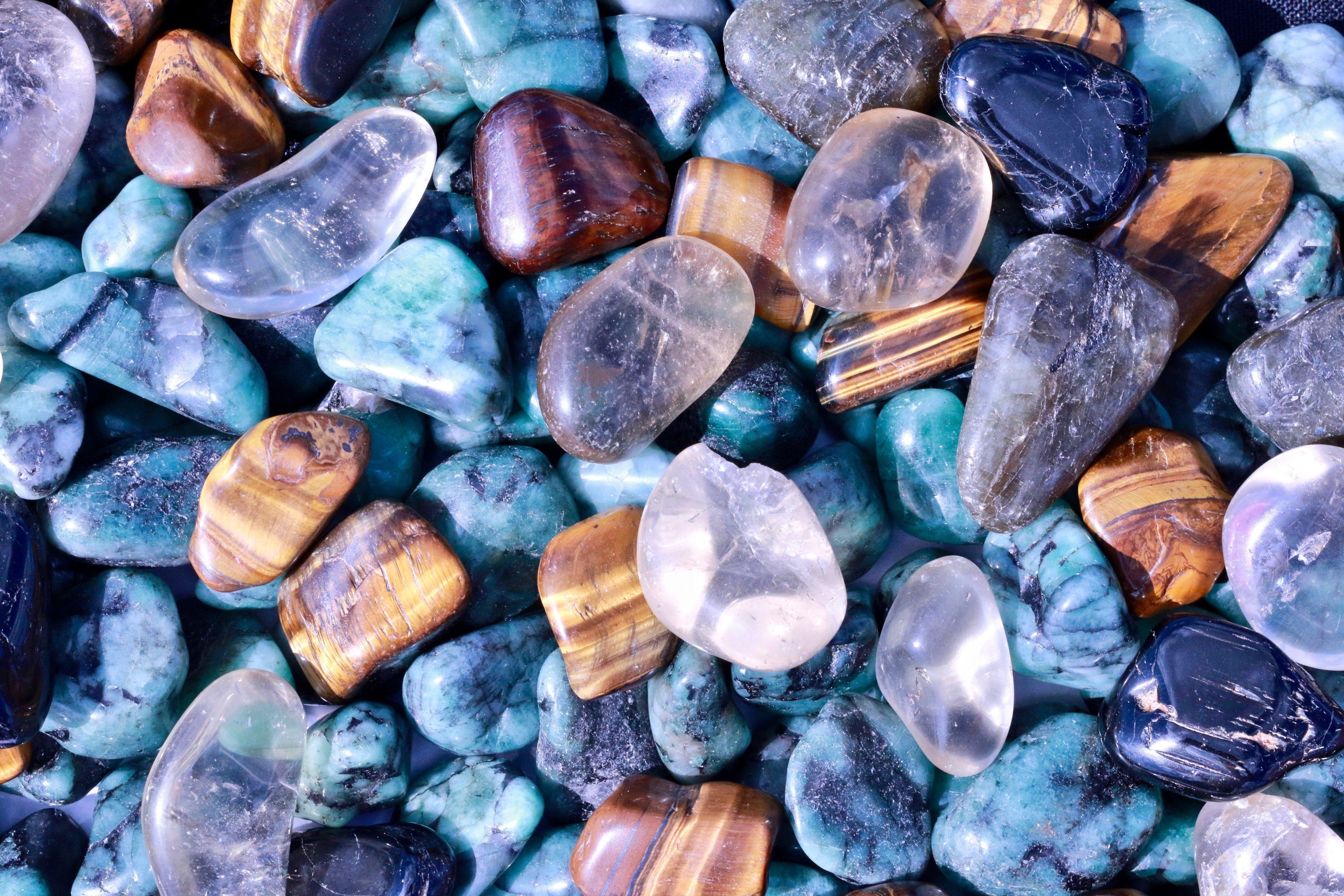 "Libra" Zodiac Sign Gemstone Collection Bag
$ 18.50
Regular price
$ 20.00
Subscription • Save
About Libra
Harmonious, understanding, fair, communicative, and balanced, the Libra is the seventh sign of the zodiac. This sign is one of the most best to be in a partnership with and is one of the most concerned with how others perceive them. 
They do not typically like to be alone. they value balance, fairness and excel in relationships of all kinds. Being represented by the balancing scales of justice, it's no wonder they value balance before everything else.
They hate confrontation and conflict, they look at a situation from multiple perspectives before coming to a final conclusion. From the outside world, they can seem particular and indecisive, but they accomplish goals to completion through meticulous strategy and aplomb.
They are very outgoing and sociable, and are one of the most seductive signs in the zodiac. The Libra values the finer things in life and are always climbing higher in all aspects of their lives. They also enjoy sharing their thoughts and discoveries to the people they hold dear.
They always know what to say and are charming and seductive to all other signs in the zodiac. They can engage in gossip or appear conceited, but they have great taste and communicate their truths very well. They value the most beautiful things life has to offer and are very kind-hearted by nature.
They are very diplomatic and are one of the most open signs to compromise and sacrifice. This being said, they are also very persuasive and polite and tend to detest confrontation. They are cooperative and see things from all angles, better that most other signs in the zodiac.
They also love the outdoors and are unbelievably romantic. They are very loyal, and make wonderful partners in all types of relationships.
Learn more in our blog about Libra Crystals here!
"Libra" Zodiac Sign Healing Gemstone Collection Set
For this "Libra" Zodiac Sign Healing Gemstone collection, we have hand selected 5 healing stones: Labradorite, Black Tourmaline, Tiger's Eye, Emerald, and Natural Citrine. The set includes one of each of these along with a bag. 
Labradorite
1st Crystal – Confidence – Protects Against Negativity – Self-Discovery
This gemstone helps the Justice Scales diagnose the root cause of problems in our lives, while providing us with the confidence that we can move through it. It also offers powerful protection in the natural world and the spirit world. Labradorite inspires self-discovery and drastically improves our intuition. It offers powerful protection in the natural world and the spirit world. Labradorite turns the aura into a shield, protecting against negative energy. It calms the mind while stimulating the imagination, the perfect combination for new ideas to flourish.
Black Tourmaline
Protection Against Dark Energy – Self Confidence - Empowering and Positive
Black Tourmaline will keep the Libra safe. It protects against negative entities and dark forces and transforms negative thoughts into a positive attitude, regardless of the circumstances. It also promotes self-confidence and personal power, especially in difficult situations and environments. It transforms the negative thoughts of the Libra into a positive attitude, regardless of the circumstances. Black Tourmaline provides grounding energy that supports and aligns the chakras and reduces fears, paranoia, and panic attacks. It improves the physical energy and wellbeing of the Libra by allowing the mind to function with more clarity and rational thought.
Tiger's Eye
3rd Crystal – Physical Fitness – Good Choices in Life – Motivation
"All-Seeing, All-Knowing Eye," Tiger's Eye improves insight and intuition. This gemstone integrates the Libra's spirituality with physical life. It brings balance and unity to the extremes and opposites of the life of the Libra. It attracts wealth and knowledge and improves willpower, emotional strength, and perseverance. It assists the Libra in coming up with creative solutions to turn a crisis around and promotes harmony and understanding of different points of view. Tiger's Eye improves the Libra's ability to manifest great changes in their life. 
Emerald
4th Crystal – Soothes Emotions – Overcome Negativity – Hope & Growth
Emerald brings out the communal side of the Libra by merging intellect, discernment, and intuition to create powerful insights. It is soothing to the emotions, yet livening to thoughts and insights. It also provides relief of heartache and the ability to overcome negative patterns. Emerald brings renewal, hope, and growth into the Libra's heart and activates inspiration, motivation, passion, and creativity. It promotes patience, compassion, and unconditional love and enhances mental clarity, memory, and wisdom. It brings about the merging of intellect, discernment, and intuition to create powerful insights.
Natural Citrine
5th Crystal – Improved Problem Solving – Physical Energy – Rejuvenates Aura
Natural Citrine helps the Libra by assisting them in finding solutions to their problems and giving them the strength to act on them with courage. It brings positive energy into all situations and it helps us see the good in any situation. It also increases physical energy and stamina. Natural Citrine carries the power of the sun, bringing the Libra radiance, care-free feelings, and the ability to go with the flow. It also attracts love and happiness to the Libra. It cleanses and rejuvenates the aura and spiritual self and helps all the Libra's dreams come true.
How to Meditate With Libra Zodiac Sign Crystals
These crystals help deepen and strengthen the results of meditation and chakra opening. Each crystal has a different energy, and some crystals work to enhance the energy of the chakras.
When you meditate with crystals that share the energy of the chakras (chakra crystals), your meditation practice and your results will be more powerful. You might choose to place the chakra crystals in your palm as you meditate, or you can place them on the body in the area of each chakra while lying down (the clear quartz will be placed above your head).
As you meditate, visualize the chakra crystals pouring their energy into your chakras one at a time.
Our Shipping & Return Policy
Everything on our site ships free within the U.S. All items 70 lbs. and under ship within 24 hours. All other items will ship within 3 business days via pallet. We have years of experience with handling these items, and we ensure that your crystal arrives in mint condition. In cases of large items, please include a phone number so the freight company can schedule delivery.

All items are 100% insured and expertly packed in top quality shipping materials. Returns are accepted for practical reasons. Buyers are responsible for filing insurance claims.
International Shipping 
Please include a phone number for the duty entry process. All international shipping prices are calculated automatically when you place your order online, but you are welcome to contact us directly for more precise shipping quotes.
We are a top rated, award-winning mineral dealer offering fine mineral specimens for sale at sensible prices with outstanding customer service. We have a 99% satisfaction rate, we value our customers tremendously, and we take pride in providing an excellent experience.
"Libra" Zodiac Sign Gemstone Collection Bag
$ 18.50
Regular price
$ 20.00