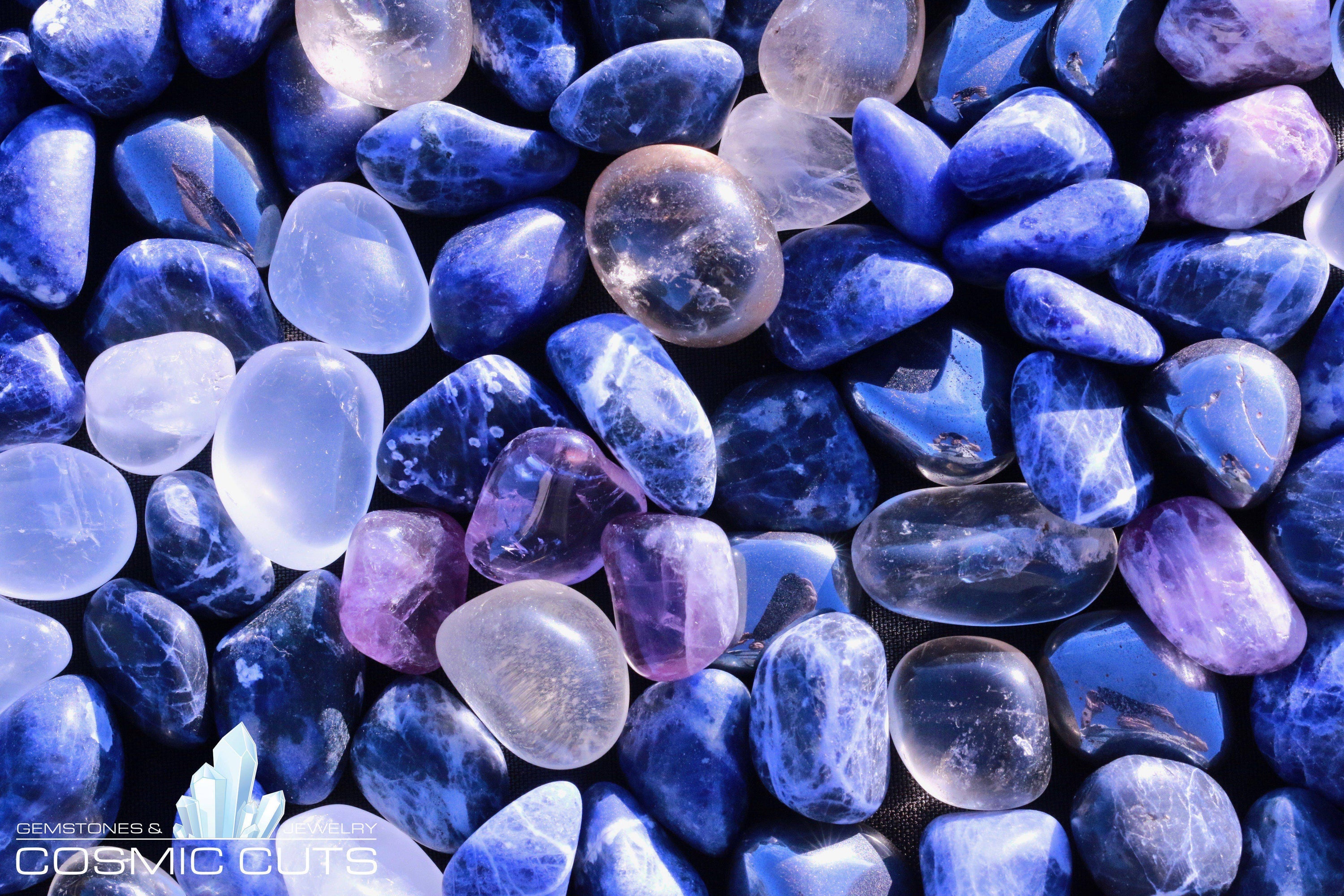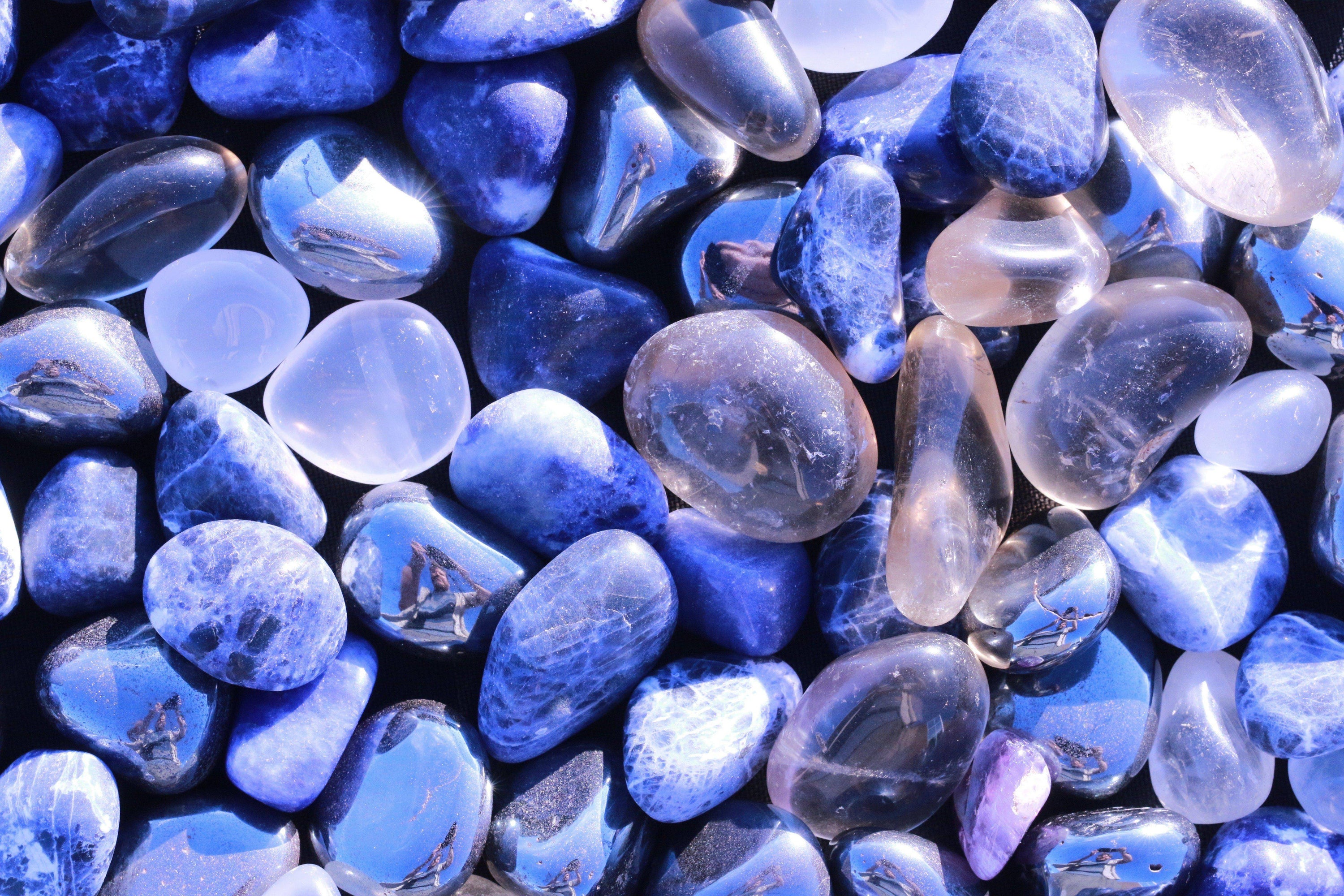 "Empowerment" Healing Gemstone Collection Bag
$ 18.50
Regular price
$ 20.00
Subscription • Save
Empowerment Crystals
Let us accomplish our goals with the power of the cosmos at our side.
This collection of healing gemstones has been hand selected to uplift your spirit and help you tackle anything! In the times when so much energy is expended to keep us down, we need all the help we can get.  Break on through!
"Empowerment" Healing Gemstone Collection Set
For this "Empowerment" Healing Gemstone collection, we have hand selected 5 healing stones, Hematite, Sodalite, Amethyst, Citrine, and Quartz. The set includes one of each of these along with a bag. 
Hematite
1st Crystal – Vitality – Confidence - Personal Strength
The mighty Hematite, its energy is powerful yet subtle, as it neutralizes negative energy and improves our personal strength. It absorbs all negative emotions and replaces them with strength and vitality. Brings confidence and strength when it is needed the most.
Sodalite
2nd Crystal – Empowerment – Originality – Confidence
Sodalite is the perfect empowerment stone, helps us feel calm and confident even in the midst of chaos. It assists us in understanding and accepting who we are, empowering us to be authentic and confident. It also improves our connection to higher self and heightens our intuition allowing us to break free from all the keeps out spirit down.
Amethyst 
3rd Crystal – Positivity – Universal Empowerment – Regeneration
Amethyst counteracts any negative energies in the environment.  It promotes healthy cell regeneration as well as the regeneration of the wounded spirit. It also produces a magnetic field that provides positive results to all living beings. Empower all those around you!
Citrine
4th Crystal – Physical Energy – Motivation – Stamina
Citrine carries the power of the sun, bringing us radiance, care-free feelings, and the ability to go with the flow. Promotes feelings of inspiration, motivation, creativity, and high energy, personal power. Transmutes negative energy, thoughts, and feelings into positive. Citrine also increases physical energy and stamina.
Clear Quartz
5th Crystal – Perfection – Magnification – Inner Purpose
Clear Quartz brings a positive outlook and helps us find our true inner purpose. It is a highly versatile stone that is like a source of light in our lives and is considered to be the perfect jewel. It is also a magnifying stone which means it magnifies the empowering effects of the Hematite, Sodalite, Amethyst, and Citrine crystals in this set. More empowerment to go around!
How to Meditate With Empowerment Crystals
These crystals help deepen and strengthen the results of meditation and chakra opening. Each crystal has a different energy, and some crystals work to enhance the energy of the chakras.
When you meditate with crystals that share the energy of the chakras (chakra crystals), your meditation practice and your results will be more powerful. You might choose to place the chakra crystals in your palm as you meditate, or you can place them on the body in the area of each chakra while lying down (the clear quartz will be placed above your head).
As you meditate, visualize the chakra crystals pouring their energy into your chakras one at a time.
Our Shipping & Return Policy
All items 70 lbs. and under ship within 48 hours. All other items will ship within 3 business days via pallet. We have years of experience with handling these items, and we ensure that your crystal arrives in mint condition. In cases of large items, please include a phone number so the freight company can schedule delivery.

All items are 100% insured and expertly packed in top quality shipping materials. Returns are accepted for practical reasons. Buyers are responsible for filing insurance claims.
International Shipping 
Please include a phone number for the duty entry process. All international shipping prices are calculated automatically when you place your order online, but you are welcome to contact us directly for more precise shipping quotes.
We are a top rated, award-winning mineral dealer offering fine mineral specimens for sale at sensible prices with outstanding customer service. We have a 99% satisfaction rate, we value our customers tremendously, and we take pride in providing an excellent experience.
"Empowerment" Healing Gemstone Collection Bag
$ 18.50
Regular price
$ 20.00